Body Language Expert Reveals How Prince William And Catherine Take After Princess Diana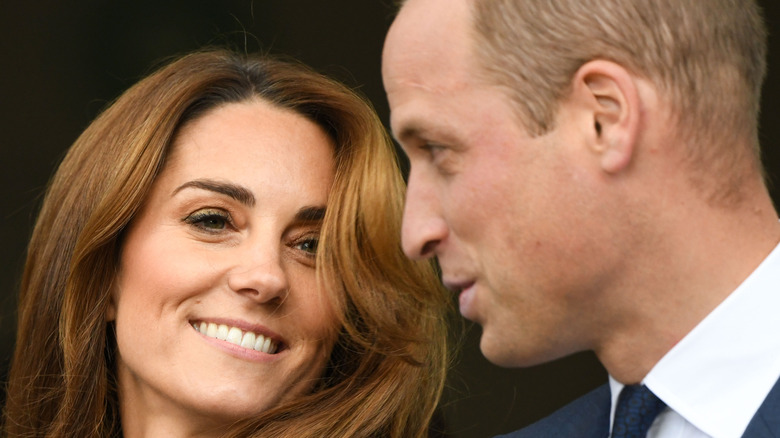 LINGTREN.COM/Shutterstock
Today, August 31, 2022, is a solemn day for Prince William and Catherine Middleton — as well as royal fans around the world. On this day in 1997, Princess Diana tragically died in a car accident in Paris, France after being hounded by paparazzi (via Time).
Twenty five years after her death, the Princess of Wales is still remembered as "the people's princess" (via ABC News). She earned that nickname in the course of showing the world her deep humanity, visiting Angola to bring attention to the perilous dangers landmines posed to its citizens and shaking hands with a person who had HIV so the untruth about touching someone with the disease being a way to contract it would be eliminated. It was former British prime minister Tony Blair who first coined the phrase that still endures today (via CNN).
In addition to Diana's actions, her body language also put her caring on display, and offers a stunning connection to her firstborn son and daughter-in-law.
Princess Diana really was one of the people
Anwar Hussein Collection/Getty Images
In the year before her death, among the causes Princess Diana championed were the many challenges people who are experiencing homeless face. Body language expert Patti Wood told Reader's Digest in 2021 that one of the last meetings the Princess of Wales would have with volunteers showed just how much the royal was invested in helping others.
Indeed, a photo shows Diana "sitting comfortably, knees not knit together, her feet not primly pointed. And you can see how she's leaning forward, displaying genuine interest in the conversation," Wood observed.
Another body language expert, Darren Stanton, shared with Marie Claire that Prince William and Catherine Middleton also prove through the way they comport themselves that they possess a similar deep caring for others.
William and Catherine show they care through their body language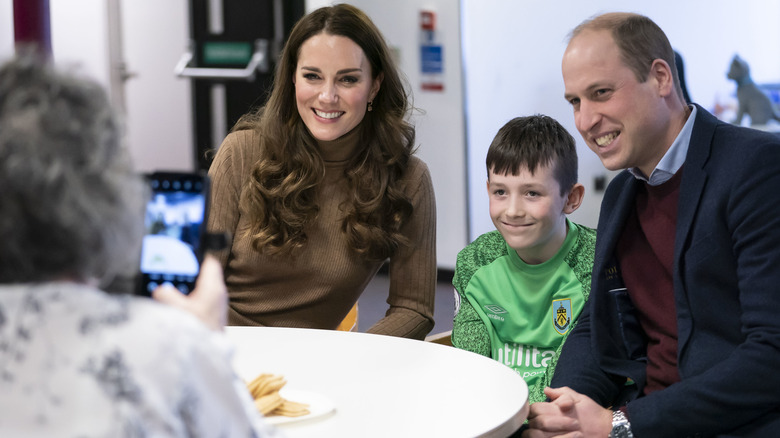 Wpa Pool/Getty Images
Not only is the Duke of Cambridge the royal patron of The Passage and Centrepoint, UK-based homeless resources he visited with his mother when he was a child, and places he plans to bring his own children to carry out her legacy, but as Darren Stanton shared with Marie Claire, his commitment to connecting with people is evident in his body language (via People).
"He interacts with the public much like his mother did — often breaking protocol to greet crowds in a more tactile manner," Stanton said about Prince William, adding that the future king of England chose the perfect partner in Catherine Middleton, whose compassion for others is often on display.
"You'll notice that when Kate is interacting with others, she always shows fixed eye contact, her head often tilts to the left—these are signs that a person is taking in and carefully considering what the other is saying," Stanton told Marie Claire, noting this is known as active listening.
The body language expert further likened how the Duchess of Cambridge behaves as a royal to what we saw from Diana.