If You've Never Watched A Will Smith Movie, Here's The One You Should Start With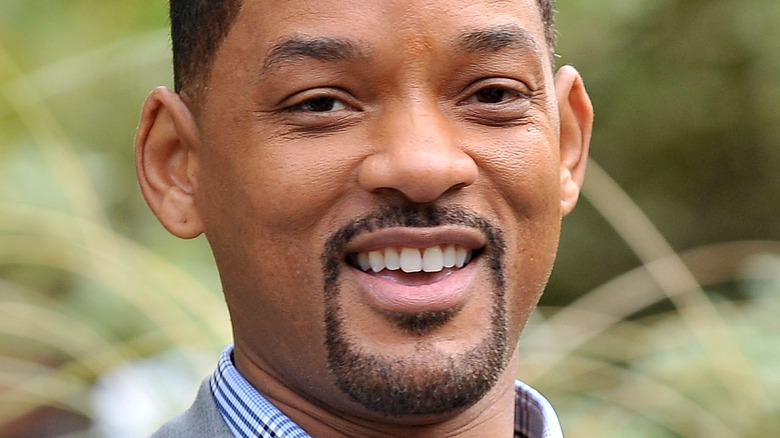 Jerod Harris/Getty Images
Will Smith has done a lot of things over the years and is a true triple threat when it comes to his career. One of Smith's first loves was music and he began rapping at the age of 12 (via Biography). When he was 16 he met Jeff Townes and the two created a rap duo called The Fresh Prince and DJ Jazzy Jeff. The two formed their own sound by rapping about issues that teens faced and released songs like "Girls Ain't Nothing But Trouble," and "Parents Just Don't Understand." Years later, Smith opted to try his hand at acting and he eventually landed his big break when he was cast on "The Fresh Prince of Bel-Air," per Hello!. The series became a fan favorite and still boasts one of the most memorable and iconic TV theme songs of all time, according to The Ringer.
"We literally went into the studio and made the theme song in about 15 minutes. One of the things Will used to always say is the hardest part to come up with for a song is the concept, but the concept behind the Fresh Prince of Bel-Air was already laid out. I did [a] rough mix and sent it in, and in about three weeks it was on NBC," DJ Jazzy Jeff told Entertainment Weekly in 2017.
While Smith may have seen success in music and television, his acting career really took off in the 1990s.
Will Smith has a variety of fan-favorite films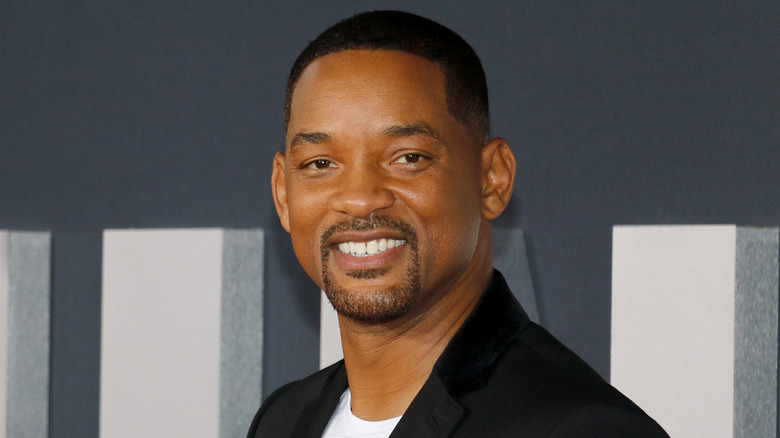 Tinseltown/Shutterstock
If you've never seen a movie starring Will Smith then you have a lot of options. Smith is known for his comedic performances in "Men In Black" and "Bad Boys" (via IndieWire). He's also wowed fans in movies like "Independence Day" and "Enemy of The State." Of course, some of his more fan-favorite films have been movies such as "Hitch" and "I Am Legend."
In 2002, Smith achieved a huge career milestone when he was nominated for his first Academy Award for portraying famed boxer Muhamed Ali in "Ali," IMDb noted. Exactly 20 years later, Smith took home an Oscar for his role in another biopic titled "King Richard," a movie about tennis stars Venus and Serena Williams' father, Richard Williams, per Deadline.
While Smith has had a lot of career success and accolades, there is one movie that seems to be the least favorite of the actor to this day. During a video interview with GQ, Smith was asked what he thought his worst movie was, and he revealed that the film "Wild Wild West" has haunted him (via Comic Book). "For worst, I don't know, 'Wild Wild West' is just a thorn in my side," Smith said. "To see myself with chaps . . . I don't like it."
So, which Smith movie should you watch if you're not sure where to start? Choose the movie that Smith says is one of his best ever, according to Comic Book.
The Pursuit of Happyness is full of emotion and inspiration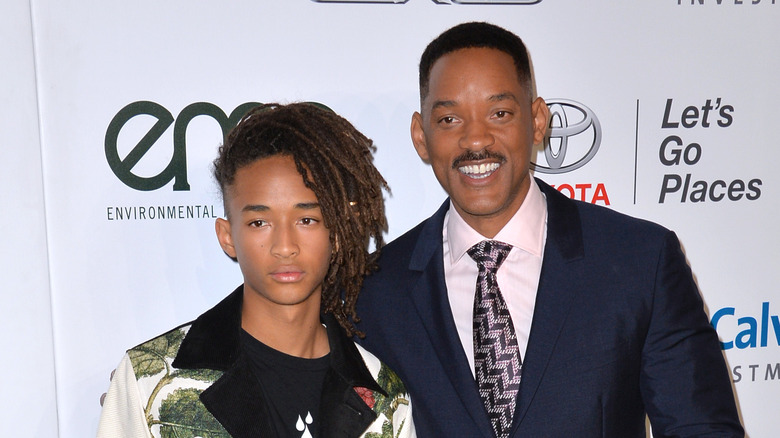 Featureflash Photo Agency/Shutterstock
In 2006, Will Smith starred as Chris Gardner in the real-life rags to riches story "The Pursuit of Happyness." The film followed Gardner's story as a struggling single father raising a 5-year-old son — who was played by the actor's son Jaden Smith (via IndieWire). Fans watched Smith go through all of the emotions as his character worked hard to create a better life for himself and his child while also dealing with homelessness. The movie earned Smith his second Oscar nomination and was adored by fans and critics alike.
"I thought 'Pursuit of Happyness' was the best movie I ever made," Smith said of the film in early 2022, according to Hola!, admitting that he thought the film would be received the way that "King Richard" ultimately was 20 years later. "I connected with Chris Gardner," Smith previously said of portraying the real-life inspiration behind the film. "We looked in one another's eyes. I said, 'I'm going to learn your story and I'm going to tell your story.' And he said, 'Just tell the truth.' I went and found the truth," he stated (via Live About).
"The Pursuit of Happyness" will leave you on the edge of your seat as you experience the high emotional content right along with Will Smith. It may also leave you inspired by the true nature of the human spirit and the love between a parent and a child.