All The Best Deals From Ulta's 21 Days Of Beauty Sale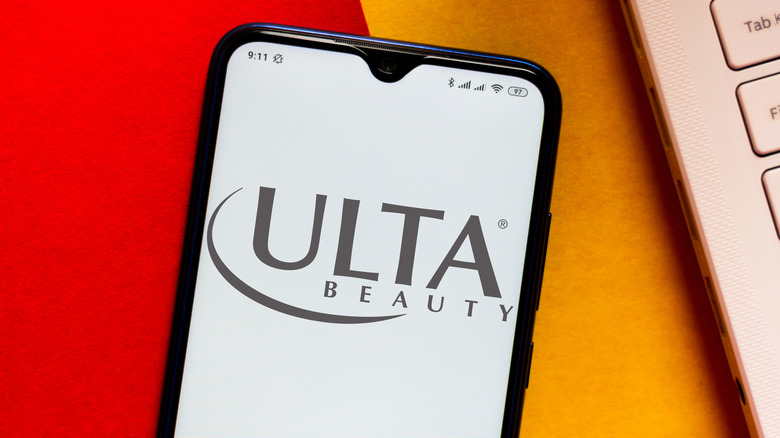 rafapress/Shutterstock
We may receive a commission on purchases made from links.
It's that time of the year again — Ulta's 21 Days of Beauty sale. This highly-coveted sale features three weeks of fan-favorite products going on sale for 50% off. Each day there is a new list of products that are on sale. The sale started Sunday, August 28, however, it's just getting warmed-up. So if you missed out on the first few days, there's still plenty of hot deals you can expect to come.
Today, the Crepe Erase Ultra Body Smoothing Trio is available for $32.50. The three-part system works to smooth crepey skin on your neck and body. Beauty content creator Jen Phelps tried all three of the Crepe Erase products that come in this trio. "I'm completely wowed and blown away from those products," Phelps said. She found that the skin on her neck appeared smoother after using the neck treatment, while using the scrub helped diminish horizontal neck lines. Tomorrow there's a surprise steal from Buxom and the Lancôme Monsieur Big Volumizing Mascara will be on sale for $13.50. The mascara comes with a 4.5 star rating on Ulta Beauty, with beauty guru Allie Glines calling it one of her favorite mascaras.
The best deal this week is on Saturday, with Allie Glines also recommending to stock up on the Benefit Cosmetics Precisely, My Brow Waterproof Brow Definer. We listed this product as the best high-end eyebrow pencil of the year, and the best part is that it will be available at a steal — only $12.50.
The best Ulta 21 Days of Beauty deals for Sept. 4-10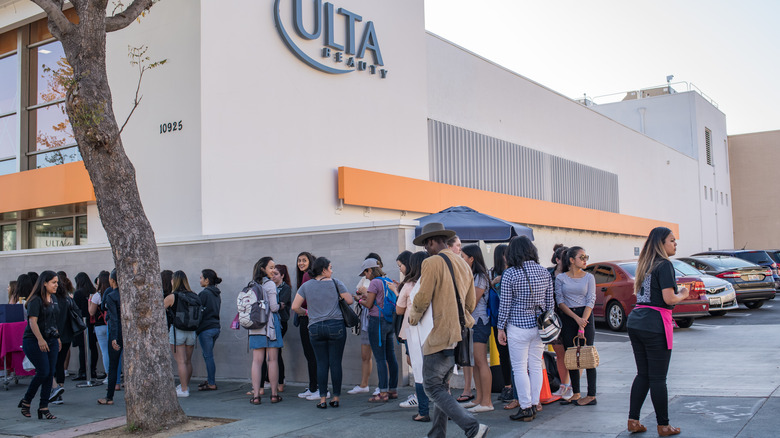 Michael Gordon/Shutterstock
Listed as a first-time steal, the classic cult-favorite Bobbi Brown Longwear Gel Eyeliner will be on sale for $16 on Sunday, September 4. "Yes, Yes, I love the gel eyeliner," beauty influencer Magdalene Janet said, adding, "I find that gel eyeliners are not only the most pigmented type of eyeliners, but they last all day and it doesn't bleed."
On Tuesday, September 6, Perricone's Cold Plasma line will be on sale, with the highly-rated Perricone Cold Plasma Plus+ Intensive Hydrating Complex on sale for $49. This moisturizing cream has anti-aging properties which help firm the skin, reduce redness, soothe irritation, and improve the appearance of wrinkles. This cream comes with an impressive 4.7 star rating on Ulta Beauty's website and contains six high-performing peptides. One customer in Michigan tried the product and said, "It's nice and light which I love, and repeated use has helped to decrease the fine lines around my face and the sagging skin on my neck that gives my age away."
IT Cosmetics brush sets will be priced down to $9.75-$32.50 on Saturday, September 10. Magdalene Janet said, "Not only are they soft, but they blend out makeup so well, they last forever, and the bristles don't fall out."
The best Ulta 21 Days of Beauty deals for Sept. 11-18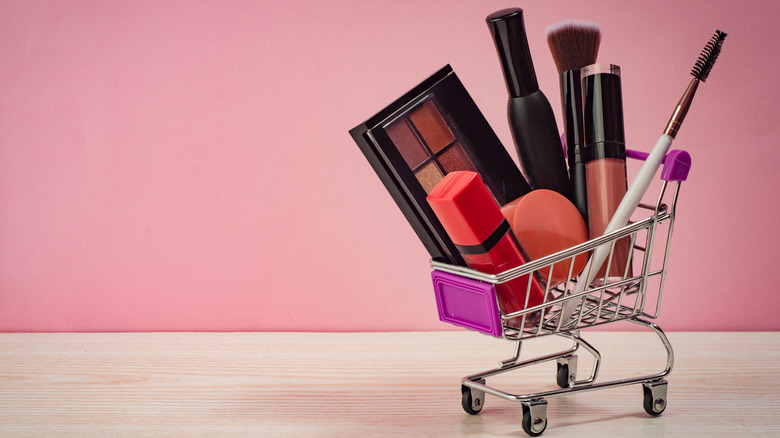 Ustynchenko Iryna/Shutterstock
With fall coming soon, it's important to keep your lips hydrated. So on Sunday, September 11, it's a good idea to stock up on the Too Faced Hangover Pillow Balm Ultra-Hydrating Lip Treatment for $13. "It's so hydrating. It's great for prepping the lips for makeup," Allie Glines raved about the product. The balm comes in an original version as well as several delicious scents such as Mango Mousse and Cocoa Kiss. The rich formula contains coconut water, probiotics, and yogurt powder.
If you deal with acne, then Thursday, September 15 will be the perfect time to stock up on the ZitSticka KILLA Kit Deep Zit Microdart Patch set of 20 stickers for $30. We named these anti-acne stickers one of the best skincare products for hormonal acne this year. According to Slate, the microdarts gently pierce the skin to help salicylic acid penetrate the pores better — noticeably shrinking pimples in the process.
Last but certainly not least, Saturday, September 18 looks incredibly promising with a surprise steal from Yves Saint Laurent. Glines highly recommends buying the Too Faced Hangover Rx Replenishing Face Primer for $18.50 calling it the perfect skincare-based primer. "It really does prep the skin so beautifully for makeup .. .If you're a working makeup artist, I'd highly recommend having something like this," Glines said. The ultra-nourishing primer contains coconut water and probiotics to refresh and restore the skin to prepare for a smooth makeup application.