How The September 10 Full Moon Will Affect You If You're A Sagittarius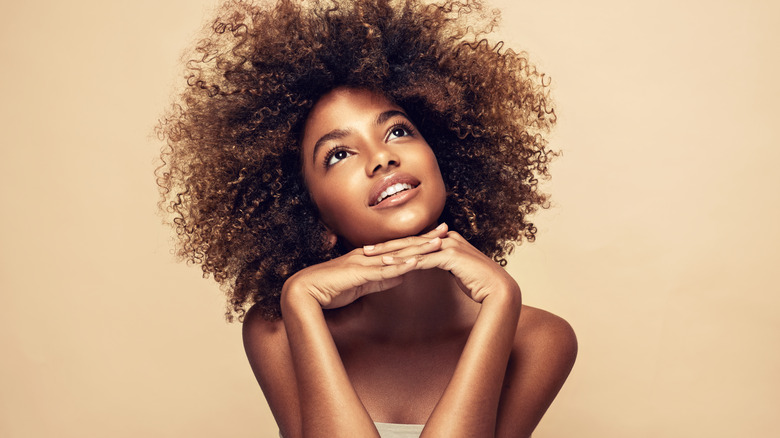 Sofia Zhuravetc/Shutterstock
September for Sagittarius comes with a busy schedule, which the fire sign is more than used to and may even prefer over a blank slate, per Cosmopolitan. The outlet sees the end of summer as a time for their career to start sparking in new and exciting ways, and Sag will likely get a professional shoutout during the first week of the month.
Venus enters Virgo on September 4, per Cosmopolitan, and Sag's work life may feel newly creative and passionate, which combines well with Virgo's signature love of success and high-quality performance. Gearing up for the harvest moon, Sag is ready for new beginnings that come along with the fall season. 
Mercury hits retrograde September 9, and its location in Libra may mean conflict in relationships at work or in friendships, per the outlet. But putting more work into communication and listening to both sides of every situation will serve mutable Sagittarius, and they can trust egalitarian Libra to help them keep things fair (via Allure).
The New York Post predicts a feel-good vibe for September, though Mercury retrograde may churn up some unpleasantness. Patience doesn't come easily to fire signs, but Sag will reap the rewards of their mutable personality when applied to issues that require some strategic footwork and flexibility leading up to the regenerative full moon.
It's a powerful time in the fire sign's professional life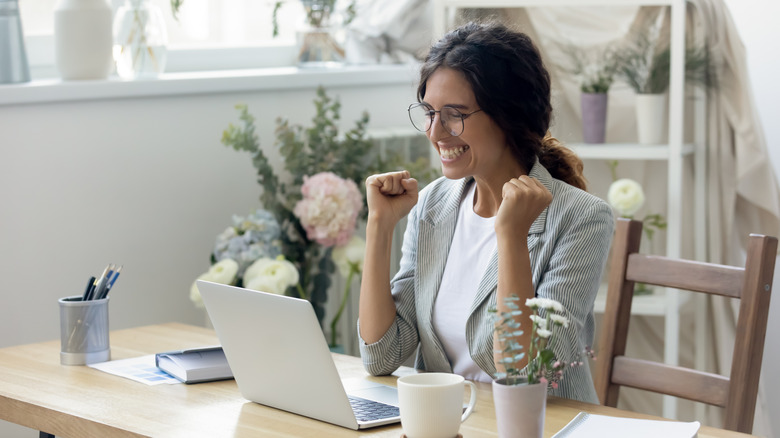 fizkes/Shutterstock
The New York Post sees September as a slow moving month, though there promises to be a steady build-up toward great things for the fire sign. They may be ready to go all in right away, but patience will behoove impulsive Sagittarius while they question the best way to move forward (which is, naturally, the Archer's favorite direction).
Allure sees a full moon as the perfect time to manifest, but also reminds the signs that there may be a delay in actualization due to Mercury retrograde moving things backwards against their natural momentum. The full moon in Pisces is a shining light on Sags' careers, per Cosmopolitan, and may even mean that praise early in the month is adding up to major moves forward. Naturally suave Sag won't have any trouble connecting with those they admire, and their careers may benefit from their outgoing approach to their futures. 
Ambitious yet fun-loving Sagittarius can get ready to flesh out their goals, though they may feel conflicted between their past and future following the full moon, per Style Caster. It's okay to get a bit dreamy with Pisces on their side, though they should make sure to keep up their efforts on the home front to avoid loved ones feeling second fiddle to Sag's work life. 
Sagittarius will lean into their emotional side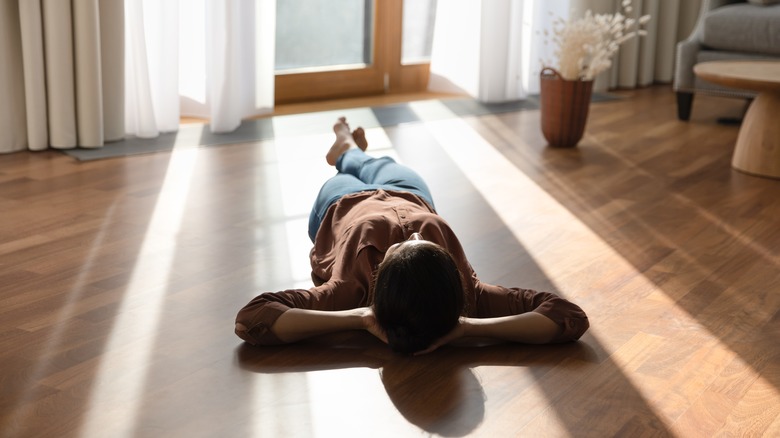 fizkes/Shutterstock
Movement into Sagittarius' fourth house on September 10 will result in a reprioritization of home life and close relationships. Though, if dealing with matters in their home lives and relationships get too stressful, the new moon in Libra on September 25 will provide new social opportunities and a welcome reset for the Archer.
The New York Post interprets the full moon as a good time for a move or renovation, while Bustle advises Sag to put a hold on planning any big trips. If Sag does want to satisfy their lust for travel, they should keep planetary movements in mind, since Allure sees Mercury retrograde messing with the Archer's timing.
Bustle asks adventurous Sagittarius to finally take a breath and address their core emotions while in Pisces and to lean into the full moon, since the lunar movement is already an emotional time for most signs. Virgo season's grounded nature may help Sag balance the dreaminess activated in Pisces, and considering practicality may save Sag from going overboard with grand emotional gestures. 
It might be easy for honest Sag to say too much in an intense moment during the full moon, so the outlet also recommends holding off on big conversations until they've had more time to reflect on what's best for their relationships. A conjunction with Neptune, known as a dreamy planet, might mean Sag entertains their fantasies without following through, which could actually save them some major backtracking later.