What Natalie Portman Credits For Her Stunning Skin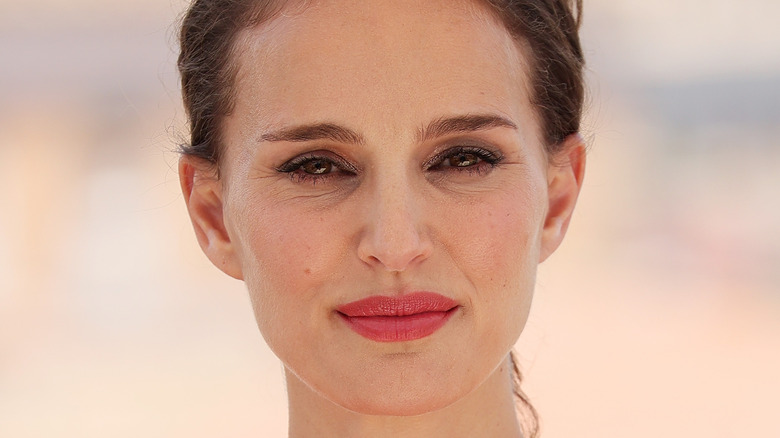 Ernesto Ruscio/Getty Images
Natalie Portman is best known for being an actress, but she has also spoken candidly about her lifestyle and the changes she has made. The "Black Swan" and "Thor" actress has undergone a stunning transformation to become the person she is today. 
A Dior ambassador, she has previously shared her go-to makeup products and revealed she prefers a "natural look" over a glam one (via W Magazine). She reaches for Dior Forever Skin Veil Primer and Diorshow Iconic Overcurl Mascara most often, with red lipstick whenever she wishes to feel "stronger and more confident." It isn't just her approach to makeup, either — Portman takes a more natural approach to life. She shared that she spends plenty of time in nature and often takes time for guided meditation as a way to relax. Her skin always looks fresh and dewy, which is why we're clamoring to find out her secret to achieving a clear complexion.
The actress says that one thing is responsible for her glowing complexion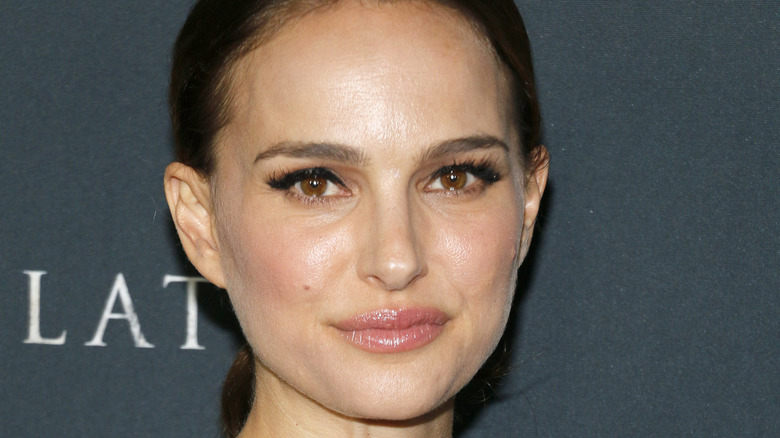 Tinseltown/Shutterstock
In an interview with Harper's Bazaar, Natalie Portman shared that her secret to great skin isn't actually a skincare product at all. Instead, the actress revealed that her vegan lifestyle is the reason for her clear complexion. She also shared some of her favorite vegan recipes, including bean and vegetable tacos and oat-milk cappuccinos. Interestingly, she also said that when she drinks, she does not have more than one glass of wine.
Portman has been openly enthusiastic about her vegan diet in the past. Speaking to Vanity Fair, she stated that her reason behind making her project "Eating Animals" was so the public could see the conditions animals are kept in. She also encouraged people to try just "one meal a day" or "one day a week" where you make the switch to being vegan and experiment with what works for you. Portman also lauded the amount of vegan substitutes for meat and cheese available these days and discussed the health benefits of being vegan, saying that substitutes "taste identical" and are better for you without harming the planet.
A vegan diet may not have the same impact on everybody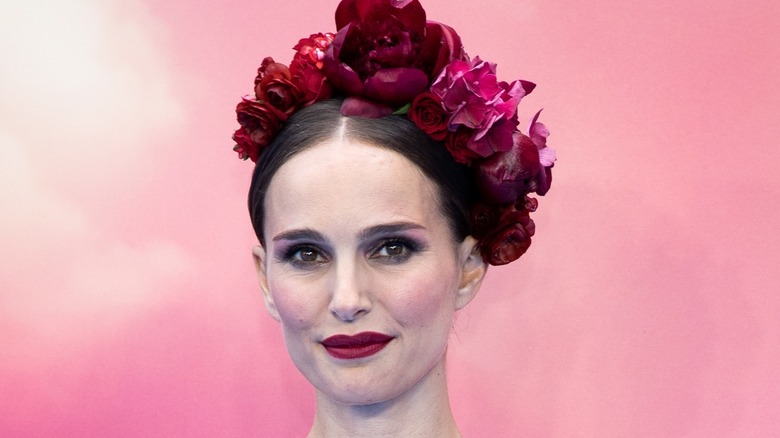 Loredana Sangiuliano/Shutterstock
Despite Natalie Portman's skin success, whether being vegan actually helps your skin is a debated theory. Speaking to Glamour, skin specialist Dr. MJ Rowland-Warmnn gave her opinion on the topic. She stated that, in most cases, the exclusion of dairy is what helps the skin condition improve, as there's a high link between eating dairy and suffering from acne in the United States. Moreover, you are more likely to eat a higher amount of fruits and vegetables on a vegan diet, which will have a "positive impact" on both your skin and general health.
However, dermatologist Dhaval Bhanusali told Insider that a vegan diet can sometimes have the opposite effect if you develop a vitamin deficiency from poor diet choices. Due to the many vegan substitutes available to buy, many vegans don't eat enough fruit and veg and go for high-sugar picks instead. Alarmingly, vitamin deficiencies — especially iron and B12 — can cause hair loss, dark under-eye circles, and pale skin.
So, what does this mean? It may work for Portman, but don't go fully vegan just yet in the hopes of achieving smooth and soft skin. Do your research and take things slow, just as the actress suggested doing in her interview with Vanity Fair.