The Lifetime Movie You Should Watch If You're A Libra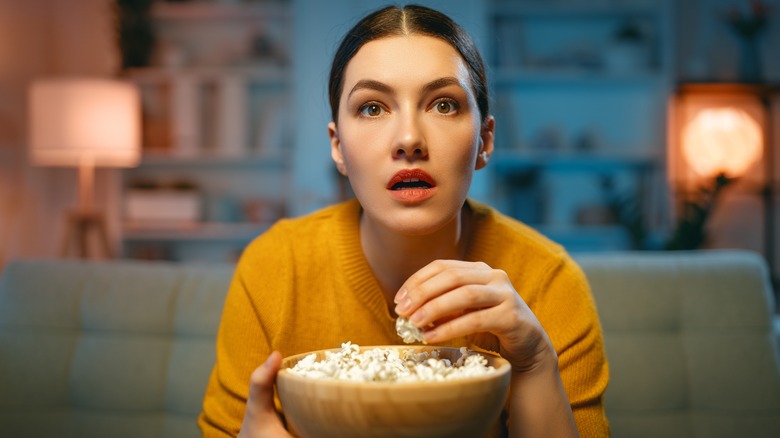 Yuganov Konstantin/Shutterstock
It seems that nearly everyone has seen a Lifetime Network movie at some point. The network has created so many made-for-TV movies over the decades, and some big names and familiar faces have appeared in the Lifetime movies. According to Ranker, actors such as Meghan Markle, Laura Dern, Mark Ruffalo, Stanley Tucci, Tiffany Haddish, Fred Savage, Kelly Rowland, Dean Cain, Candace Cameron Bure, Mary Stuart Masterson, Colin Firth, and Hayden Panettiere have all appeared in movies on the network.
BuzzFeed News notes that Lifetime movies have been at the center of some jokes over the years, but have often been places where female-centric stories can be told. The network shares many stories about women who are many things — both criminal and victim, strong and weak — and the movies aren't afraid to take some dark turns when it comes to their complex storytelling. Meanwhile, Refinery29 adds that while the movies have often gotten a bad reputation, they're compelling enough to leave you binging them, especially during the pandemic.
Whether viewers are looking to watch love stories, parenting dramas, true crime thrillers, or see some of their favorite books adapted for the small screen, Lifetime has been the place to see those stories unfold. It seems that there's a Lifetime movie for every mood, and even ones that you should watch based on your zodiac sign.
Libras prefer deeply emotional movies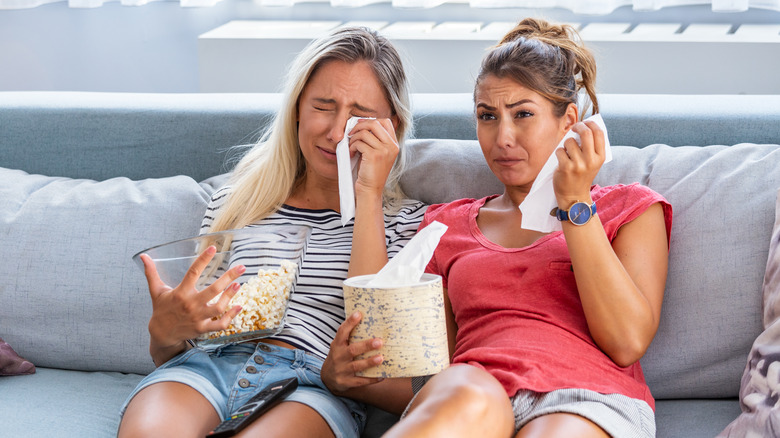 Photoroyalty/Shutterstock
Those born under the sign of Libra (September 22 to October 23) are known for being in love with the idea of love (via Pinkvilla). Libras are said to idealize marriage and relationships and are often great romantic partners because of the value that they place on their partnerships. They're also said to be very passionate and romantic in their lives.
According to Indastro, Libras are often drawn to romantic movies like romcoms such as "500 Days of Summer" or animated films such as "Aladdin." However, they also enjoy the emotion of more complex stories that don't necessarily have happy endings. Films like "Titanic" and "Bridges of Madison County" appeal to the sign as they are epic love stories where the two people don't get to live out their happily ever after, and only have a limited time together. The air sign might enjoy the act of being in love and the sanctity of marriage, but when it comes to their movie habits, they want raw and powerful emotion.
When it comes to Lifetime movies, there is one film that should give Libra everything they love in a movie. The network's remake of "Steel Magnolias" will have Libras laughing and crying, and of course the ending won't be pulled from the pages of a storybook.
Why 2012's Steel Magnolias is the perfect Lifetime movie for Libras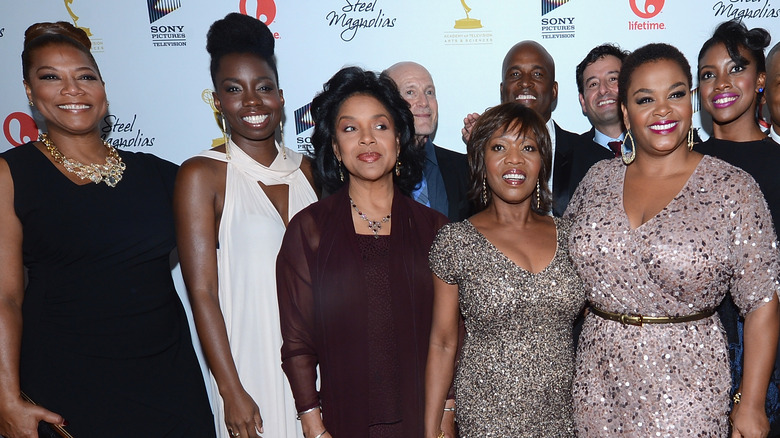 Andrew H. Walker/Getty Images
The original "Steel Magnolias" film was released in 1989 and starred Julia Roberts, Sally Field, Dolly Parton, and many other amazing female actresses (via IMDb). In 2012, Lifetime remade the movie, adapting it from both the original film and the stage play (via My Lifetime). The remake followed a group of women as they navigated their friendships and supported each other through tragedy in their lives.
This movie should be one that Libras will enjoy as it has everything the sign could want in a film. There's a wedding, marital relationships, strong female friendships, family drama, and stories that everyone should be able to relate to. Like the original movie, the cast is one for the books, with actresses such as Queen Latifah, Phylicia Rashad, Jill Scott, Alfre Woodard, and more, per Variety. In addition, the movie garnered big ratings for its premiere, drawing in more than 6.5 million viewers (via Deadline). The large showing made the movie the third most-watched telecast for Lifetime, and gave the network its best numbers since 2006.
"Steel Magnolias" will hit you with a gut punch of love and heartbreak that will leave you feeling the impact of the film long after the credits roll. For Libra, it's the perfect watch when you're ready for an emotional rollercoaster ride.