How The Young And The Restless Star Hunter King Is Expanding Her Hallmark Career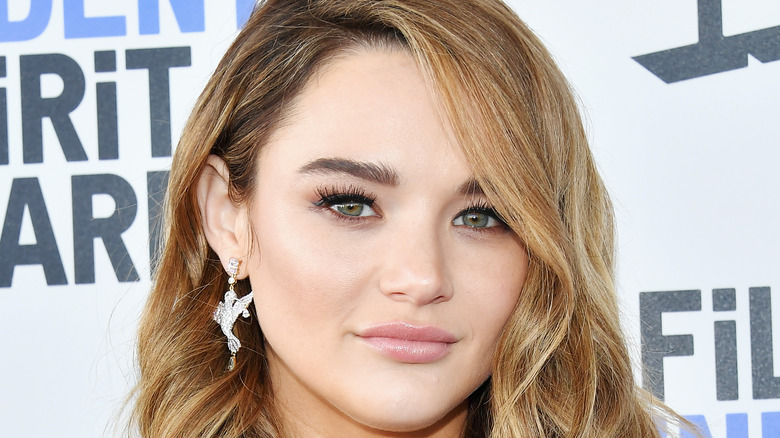 Amy Sussman/Getty Images
Fans of "The Young and the Restless" were disappointed when Hunter King decided to leave the show. The actor joined the soap in 2012 and went on to win two Daytime Emmys for her portrayal of Summer Newman, per IMDb. King departed once before in 2016 to play Clementine Hughes in the series "Life In Pieces," but returned to "Y&R" in 2018. Three years later, she made the decision to leave for good to explore other endeavors.
"I just feel like I'm in a stage of growth in my life in many ways and, at this point in time, I feel I have done a lot of growing on the show, and now I feel it's time for me to grow in other ways and put myself in uncomfortable situations," King told Dishing with Digest.
And it didn't take long for King to branch out into new roles. In 2022, she made her Hallmark Channel debut in "Hidden Gems," where she starred opposite Beau Mirchoff. The movie, which King described to the "Hallmark Happenings" podcast as "everything you could hope a Hallmark movie would be and more," was filmed in Hawaii. "It doesn't feel real to be promoting this. I didn't ever think that this would happen," she explained. "I didn't think I'd be lucky enough to be in a Hallmark movie because it just feels like a dream life."
So it's not surprising that King will be starring in another Hallmark film soon.
Hunter King's next Hallmark movie premieres in the fall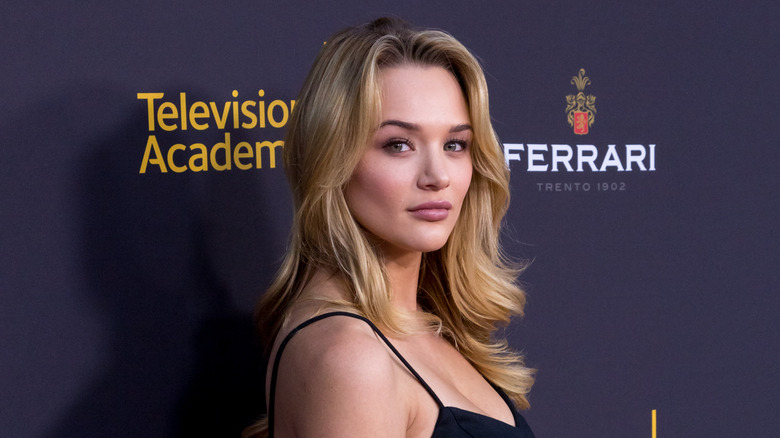 Greg Doherty/Getty Images
After making her Hallmark Channel debut earlier this year, Hunter King will be appearing in a movie for its sister channel, Hallmark Movies & Mysteries, co-starring with Rhiannon Fish in "Nikki & Nora: Sister Sleuths." According to the Futon Critic, King will play Nikki, who is forced to work with her fraternal twin Nora (Fish) after the sisters inherit a detective agency and are then thrust into a murder mystery. The film is set to premiere on October 2. 
Fish, who has worked on several Hallmark movies in recent years including "The 27-Hour Day," "Journey of My Heart," and "You're Bacon Me Crazy," and King attempted to tease their new film in a laugh-filled Instagram post back in July.
And there's no doubt that King is thrilled to be working for Hallmark once again. "Hallmark movies, up there like white picket fence," she told the "Hallmark Happenings" podcast. "I don't know why that's like the all American dream in my mind as an actor, so I feel so lucky to be able to be a part of the Hallmark family. I'm so excited." 
Hunter King also wants to work more with her famous sister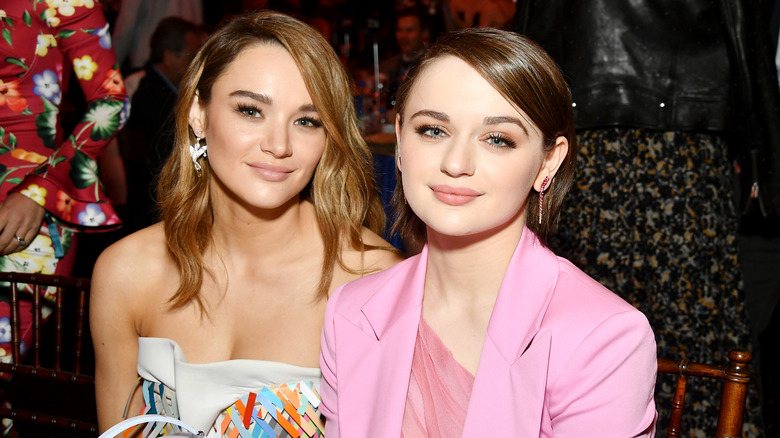 Amy Sussman/Getty Images
Hunter King got the chance to work with her famous sister, Joey King, when Joey guest-starred on an episode of "Life in Pieces," playing a pregnant teen giving her child up for adoption. "I've always wanted to work with Joey," Hunter told Entertainment Weekly at the time. "We've always talked about how we want to work together and I told my boss that I really want her to come and play and be on the show."
Luckily, the writers were able to find something for Joey — who has starred in "The Kissing Booth" films — and the sisters could not have been happier. "I was so excited because, it's true, Hunter and I have always, always wanted to work together — we've talked about it countless times," Joey confirmed to EW. 
The sisters are so close that Joey brought Hunter as her date to the 2019 People's Choice Awards, and even competed together on the Netflix reality baking show competition "Nailed It!" While there, they attempted to re-create a travel-themed hot air balloon cake with less than stellar results.
But while the Kings won't be opening a bakery anytime soon, let's hope they find the time to act alongside one another again in the near future.