How The September 10 Full Moon Will Affect You If You're A Gemini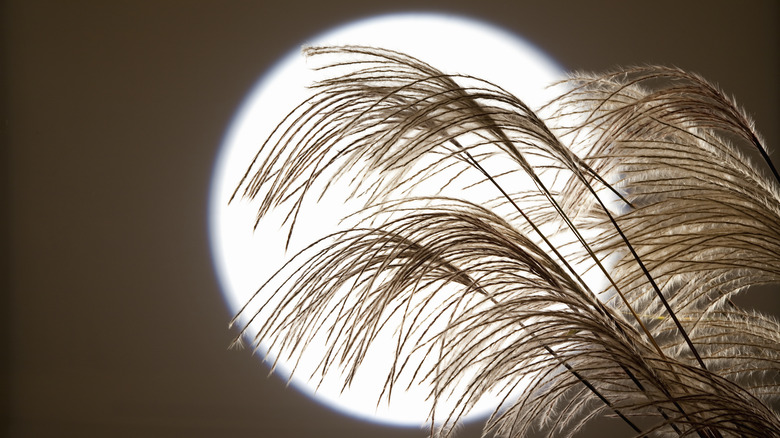 KPG-Payless/Shutterstock
The full moon on September 10 is giving members of the zodiac an emotional release, per Woman & Home. The lunation, which falls in the sign of Pisces, marks the final full moon of summer. This lunation has been named the Harvest Moon, as it will shine brightly in the sky and add some extra light during the time of year that many farmers are known to harvest their summer crops.
This month's full moon is also a great chance to work with the energy of the moon. According to StyleCaster, there are many full moon rituals to help you mark the occasion and get you ready for the days ahead. The outlet suggests cleaning up your living space. Clearing the clutter from your home will also help you clear some of the clutter from your mind, and make you feel organized. Meditation is also a good way to help calm your body and mind as you look forward to the rest of the month. Charging your crystals in the moonlight is also a great way to honor the lunation.
If your zodiac sign is a Gemini, taking some time to relax could be key during the full moon as you might be looking at a busy time when it comes to your career.
Career will be highlighted for Gemini during the full moon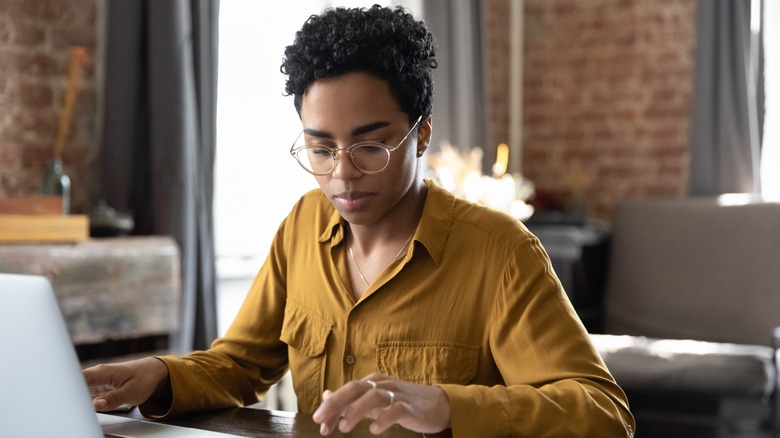 fizkes/Shutterstock
If you were born under the sign of Gemini (May 21 to June 20), the full moon on September 10 is set to light up your tenth house of career (via Woman & Home). This could mean that you'll be assigned an important new project, or even finish up something big you've been working on. You may find that you'll be asked to take on some more responsibilities at your job and that could leave you feeling the pressure from your co-workers or your boss. However, doing your best at a suitable pace will be enough for you, and that's all that matters.
PopSugar notes that the air sign might also be asked to step into a leadership role at work, which can be a bit uncomfortable for some. It may feel like a big adjustment to lead your co-workers and take control of a project. However, you can handle it, and being open about your needs during this time, you'll likely show that you can lead and delegate with the best of them.
"You're a team player, but now you are being forced to take the lead," an astrologer named Anya tells the outlet. "This means you need to step up your game. For the first time in a while, you're going to find yourself being pushed to be in charge."
Gemini should practice positivity and patience during the full moon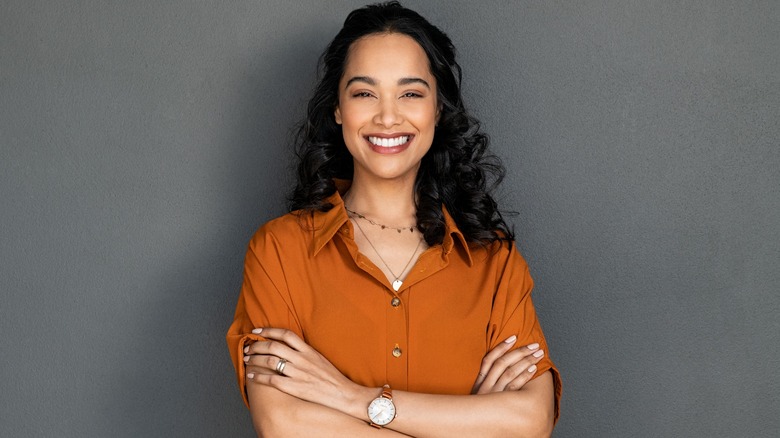 Rido/Shutterstock
In addition to some extra responsibility at work, Gemini are set to have a great start to the month, although Mercury retrograde does begin around the time of the full moon on September 10. According to Allure, the air sign can expect to work hard and play hard during the lunation. The full moon will be an abundant time for Gemini even if it feels like things are taking a bit longer than they should to manifest. Retrograde could cause a bit of delay, but the outlet notes that September will be a happy and healthy month for the sign.
If you do end up feeling like you're having trouble keeping your head above water, know that good things are coming your way and you may have to be patient and live in the moment until you see them all unfold. Just keep your eye on the prize even if it feels like it's never coming. "It won't be easy, but be flexible and give thanks to the things going right; you will be on a much more positive path in no time," astrologer Patrick Price tells My Imperfect Life.
It seems that Gemini will have a lot on their plates during the time of the full moon on September 10. However, by working hard and keeping a positive mindset, the sign will be rewarded with abundance and happiness throughout the month.