The 3 US Cities With The Highest Rates Of Infidelity Are All In The Same State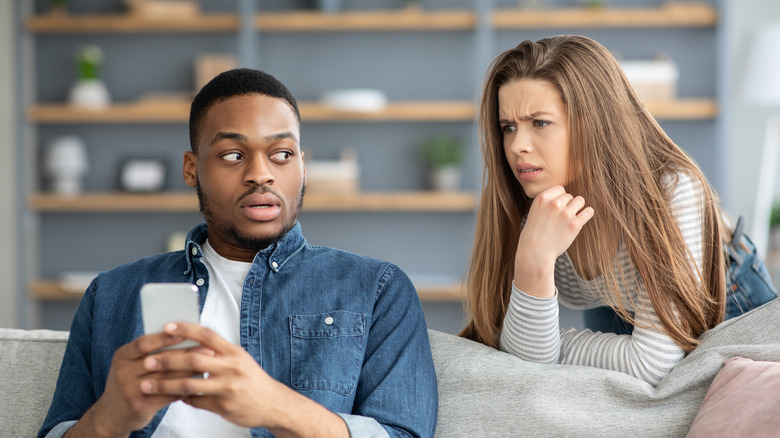 Prostock-studio/Shutterstock
Relationships can be oh-so fulfilling, but they can also be hard work. To make love last, couples must learn how to argue fairly, honor each other's needs, and compromise when necessary. Not only that, but they must resist any temptation to be unfaithful, even when the going gets tough in their relationship.
In reality, though, cheating isn't uncommon. Some studies suggest that up to 40% of unmarried couples and up to 20% of married couples deal with infidelity, per Newsweek. Cheating can totally destroy a relationship, triggering trust issues and lower levels of the love hormone oxytocin, according to PsychCentral. Once a couple experiences infidelity, it's not impossible to rekindle feelings of connection and security, but it certainly isn't easy.
So what can you do to safeguard your relationship against cheating? Well, you might want to consider packing up a moving truck and crossing state lines, especially if you live in this cheating hotspot.
Watch out for infidelity in this southern state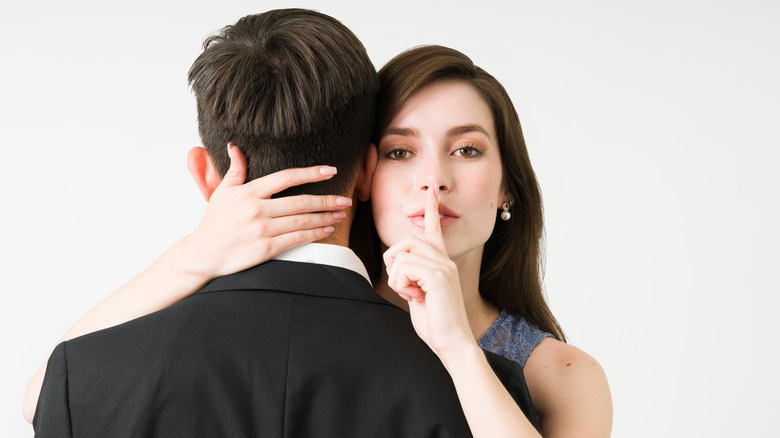 Antoniodiaz/Shutterstock
Cheating can happen anywhere, but there's one state where infidelity is especially common. MyDatingAdviser.com looked at infidelity rates across the US, comparing nationwide data on marriage, separation, and divorce. They also factored in life satisfaction, online searches for affairs, and local data such as the number of nightlife spots per capita. With this information, they ranked the most unfaithful cities in America. And the top three are all located in the same state: Texas.
Dallas took the top spot, followed by Fort Worth and Houston. All three were rated relatively high for the number of Google searches for affairs and low for the study's happiness index. Pre-pandemic statistics from Ashley Madison, a dating service for people seeking affairs, also highlighted three Texas towns in their own "Infidelity Hotlist": Garland, Plano, and Arlington — all located in or near the Dallas-Fort Worth area.
If you live in Texas, statistically speaking, the odds may be stacked against you and your significant other. Thankfully, you can find refuge in one of MyDatingAdviser.com's most faithful cities. For this list, the top four cities are also located in just one state. The most faithful cities in order are Pasadena, Torrance, Roseville, and Visalia — all located in sunny California. And surprisingly, two Texas cities also made the top 10: Laredo at No. 5 and McAllen at No. 9.
Here's why some Texans might be more likely to cheat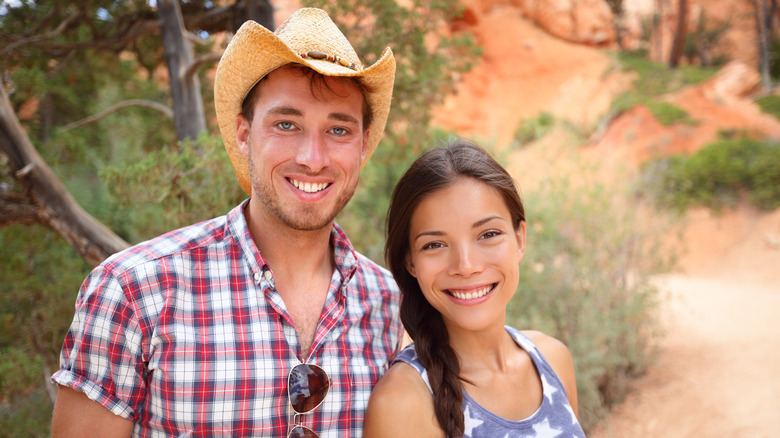 Maridav/Shutterstock
They say everything is bigger in Texas, but why does that also describe the rate of infidelity in many of the state's cities? There are numerous reasons why women and men, from unmet needs to social influence. Even political affiliation may play a role. A 2018 study showed that people with conservative political leanings may be more likely to have an affair than liberal Democrats. Researchers posited that those with conservative, sexually restrictive beliefs are actually more likely to engage in sexual affairs, not less.
This might explain why the Lone Star State is home to so many cheating hubs. Texans have voted for a republican candidate over a democratic one in every presidential election since 1980, per 270toWin. Texas often stands out for its ultra-conservative politics, such as the passage of last year's "heartbeat bill" which paved the way for fewer reproductive rights. Meanwhile, California, with some of the most sexually faithful cities, has been named one of the most liberal states in the country by World Population Review.