Hillary Clinton Spills The Beans On Her Rumored 2024 Run For President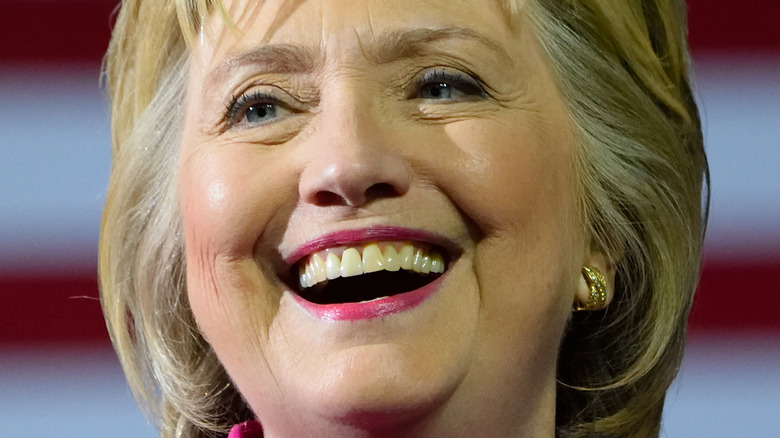 Evan El-Amin/Shutterstock
With the 2024 election looming upon us, talks of who and who will not run for president are beginning to heat up. Typically, candidates will wait until the midterm elections are over, which take place fall of this year, before announcing their bid for office — but that doesn't stop the rumor mill from working double time.
All eyes are on the Republican side this year as they select their 2024 candidates. It is still unclear if former president Donald Trump will run again, though many predict that he will. According to CBS News, some were speculating that Trump would announce his candidacy early, long before the fall midterms, but that has yet to unfold.
For the Democratic side, President Joe Biden will likely run again on the ticket. He made it clear that if he does, he plans on running with Vice President Kamala Harris as his mate again. Although, with his low approval rating, a CNN poll found that 75% of Democratic voters would like to see a different candidate on their ticket come 2024.
With talks of a potential Democrat running in 2024, it's no surprise that all eyes are on Hillary Clinton. However, she has taken a firm stance on running again.
Hillary Clinton is not considering a 2024 presidential bid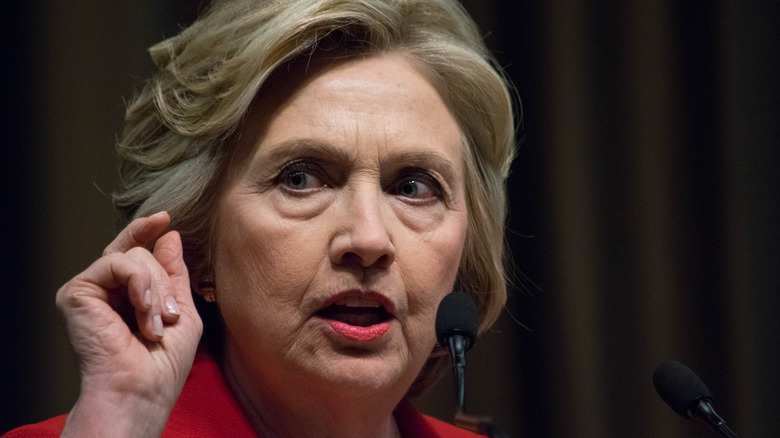 Evan El-Amin/Shutterstock
Hillary Clinton, a staple in Democratic politics for decades, recently sat down with CBS Evening News anchor Norah O'Donnell to discuss a long list of topics. She touched on everything from the behavior of former president Donald Trump, to what her future in politics looks like.
Clinton was passionate when asked whether or not she would take a bid at the White House again in 2024. "No — no," Clinton quickly replied to O'Donnell when asked if she would ever run again. "But I'm gonna do everything I can to make sure that we have a president who respects our democracy and the rule of law and upholds our institutions."
She continued by stating that the Republican Party should take the first step, starting with Trump. "If Donald Trump runs again," the former secretary of state said, "He should be soundly defeated."
"It should start in the Republican Party — grow a backbone! Stand up to this guy!" Clinton added. "And heaven forbid if he gets the nomination, he needs to be defeated soundly and sent back to Mar-a-Lago."