How Buckingham Palace Is Symbolizing Queen Elizabeth's Death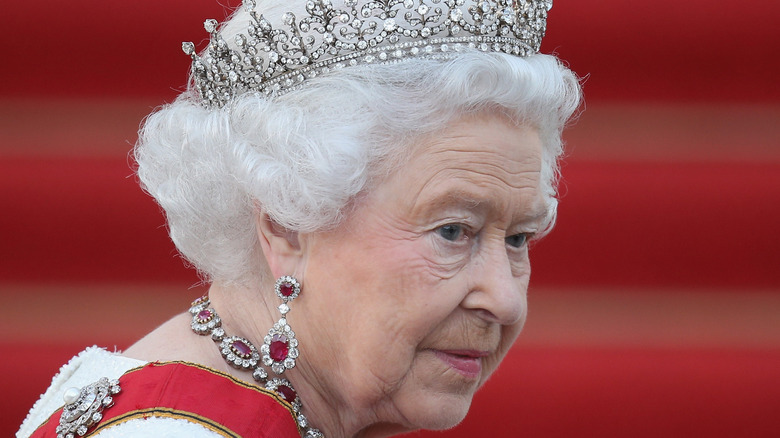 Sean Gallup/Getty Images
After first announcing that England's Queen Elizabeth II was under the care of doctors, Buckingham Palace officially announced later in the day on September 8, 2022 that the monarch who has ruled the United Kingdom for seventy years has died peacefully, surrounded by her closest family (via The BBC). The Queen passed away at her beloved Balmoral Castle in Scotland. She was 96 years old.  
As people began to gather outside Buckingham Palace after learning the tragic news, The Union Flag, also called The Union Jack, was lowered to half mast above Buckingham Palace. This flag, the official flag of the United Kingdom, symbolizes three kingdoms united under one monarch. That monarch, for seven decades, has been Queen Elizabeth II. The kingdoms included under the flag are England, Wales, and Scotland (via Royal.uk). Northern Ireland is also part of the United Kingdom.
Her Majesty's eldest son, Charles, who is now officially called King Charles, is her successor.