Michelle Washmuth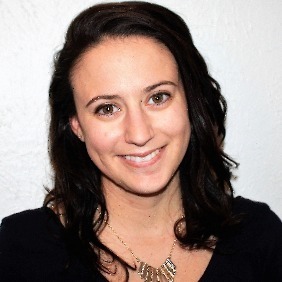 School
Regis University
University Of Central Florida
Expertise
Nutrition, Healthcare, Wellness, Fitness
Michelle has previously written health news specific to childcare and senior care for Care.com.

Michelle has covered breaking news in healthcare like the Zika virus' spread in Central Florida, as well as nutrition content for marketing clients.

Michelle has a passion for promoting health and wellness, working to become the healthiest person she can be both mentally and physically.
Experience
Michelle has more than a decade of writing experience as a journalist, marketing strategist, and content writer. She wrote breaking news for the CBS-affiliate website in Orlando, FL, covering everything from natural disasters to health alerts to mass shootings. As a freelance writer, Michelle's writing topics have spanned community news, parenting/childcare, healthcare and pet verticals for nationwide news sites, Care.com and various marketing clients. She also specializes in higher education marketing and is working to become a writing and communications professor.
Education
Michelle's undergraduate degree in Journalism and Master of Business Administration in Marketing makes her a well-rounded writer focused on accuracy and reporting the health news you need to know.
The List Editorial Policies
The List's lifestyle content is created by an authoritative collaboration of editors, writers, and experts representing the ever-evolving world of style, beauty, wellness, relationships, entertainment, and more.
Enhanced by our trusted experts and writer knowledge, The List's editorial staff regularly assess our coverage to ensure that it is accurate, comprehensive and inclusive. Complete information on our editorial process available here.
Stories By Michelle Washmuth