How The September 10 Full Moon Will Affect You If You're A Cancer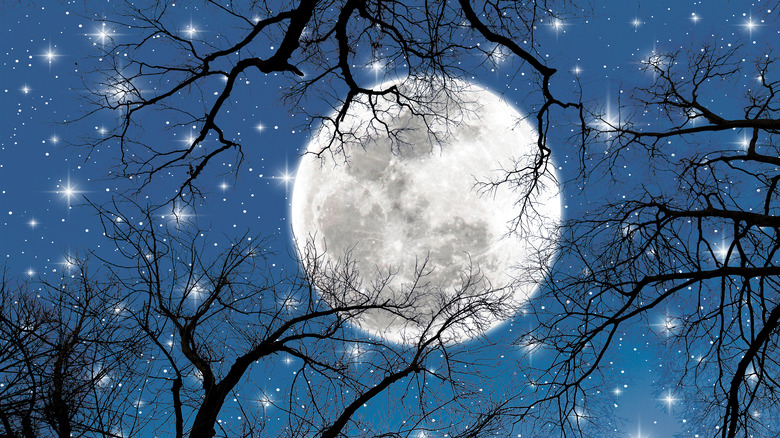 Graficart_house/Shutterstock
The full moon on September 10 is set to be full of big energy, per mindbodygreen. "It's a deeply spiritual full moon — it's so introspective," astrologer Jennifer Racioppi tells the outlet. The lunation falls in Pisces, a water sign known for being creative and emotional, via CoStar Astrology. This month's full moon has been named the Harvest Moon due to its closeness to the autumn equinox as well as it being the time of year when the farmer's in the northern hemisphere typically harvest their summer crops, via the Old Farmer's Almanac.
According to Vosges, the Harvest Moon is a great time to show gratitude and appreciation for all of the abundance in your life. They suggest performing a gratitude ritual that consists of lighting candles and using high vibrational crystals as a way to thank the universe. Other full moon rituals include charging your crystals, meditating, journaling, creating a vision board, spending time in nature, making moon water, and deep cleaning your living space, per Parade.
If your zodiac sign is Cancer, the full moon will likely be one of inspiration for you as you look to start fresh with a clean slate and possibly transform your life.
Cancers may have to face changes during the full moon on September 10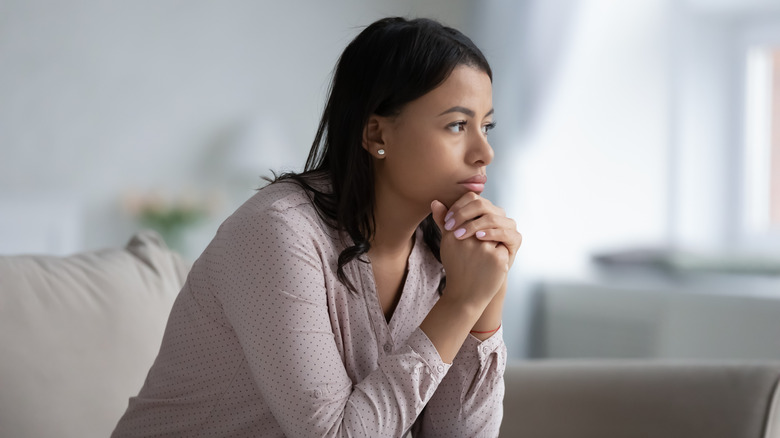 Fizkes/Shutterstock
If you were born under the sign of Cancer (June 21-July 22), the full moon on September 10 may have you feeling motivated to forget about the past and focus on the future, per Bustle. Although Cancer is known for being an emotional water sign that sometimes dwells in the past, now is the time to turn the page on the things that are no longer serving you and start writing a new chapter in your life. Let go of all the mental baggage you've been carrying with you and be ready for new experiences.
Woman & Home suggests that Cancers needs to learn to embrace the changes around them even when they feel like challenges. Stepping out of your comfort zone can be important for your growth, so remember that nothing can stay the same forever and facing the changes head on will benefit you as you continue to navigate the twists and turns of life.
This lunation falls in Cancer's ninth house of spiritual growth, so doing some self-reflection, practicing yoga, journaling, or mediation might help calm your mind and body as you prepare for the future and get ready to tackle whatever comes next.
Cancers should have some fun during the full moon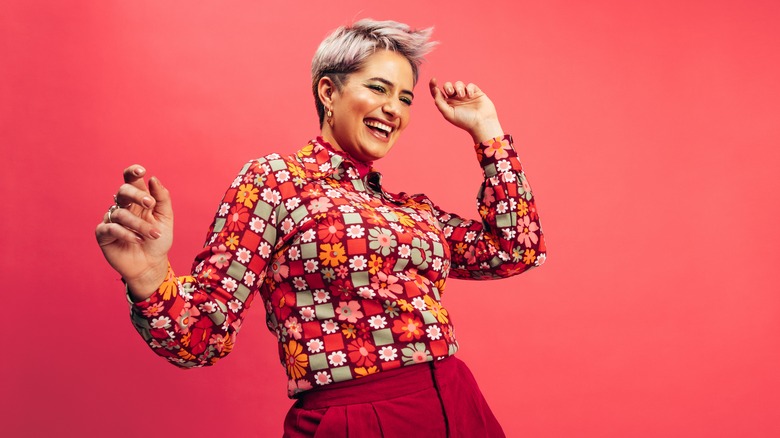 Jacob Lund/Shutterstock
Allure reveals that Cancers may be more emotional than other zodiac signs during the full moon on September 10, and suggests that they lean into their psychic abilities and intuition during the lunation. Whatever thoughts or feelings may arise at this time, consider writing them down as a way to process them and remember them for the future.
Meanwhile, POPSUGAR notes that the water sign should consider letting loose a bit during the full moon. Now is a great time for Cancer to blow off some steam, especially when emotions run high. "To put it simply, you need to have some fun," astrologer Anya tells the outlet. "All work and no play has left you energetically drained. The late hours that you put into work are catching up with you, leaving you craving extra time for yourself and for socializing. Find the time to let your hair down."
It seems that Cancers will have a lot of things to consider around the time of the full moon, and My Imperfect Life reveals that opening up to close friends and family members could be beneficial during the lunation. Tell your loved ones just how important they are to you as your practicing gratitude and love.