King Charles III First Speech In New Role Has Everyone Saying The Same Thing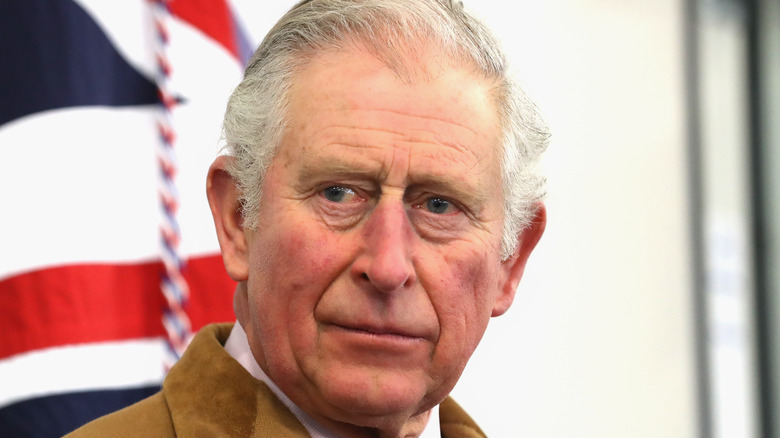 Chris Jackson/Getty Images
During times of immense change and times of sadness, many people take to using humor to lighten the mood. In light of King Charles III taking the throne after the passing of his beloved mother, Queen Elizabeth II, people on Twitter seem to be doing just that. 
On September 9, one day after Buckingham Palace announced that Queen Elizabeth II had died, the newly-appointed King Charles III gave an address to his people, promising to continue the lifetime of service that his mother gave to her nation (via WLWT). He said of his mother, "In her life of service, we saw that abiding love of tradition together with that fearless embrace of progress which makes us great as nations ... That promise of lifelong service I renew to all today."
While King Charles gave many speeches during his decades as heir apparent, this was his first as King. In response to that fact, Twitter is pointing out that in his 70's, King Charles has technically taken on his first job. One Twitter user joked, "You're never too old to achieve your dreams. Prince Charles is 73 and he just got his first job." Another echoed the same sentiment, saying, "The moral of the story is 'never give up on your dreams' King Charles is 73 years old and finally got his first job." And several other tweets are in on the joke as well.