Five Superstar Celebrities Who've Been Maid Of Honors For Their Friends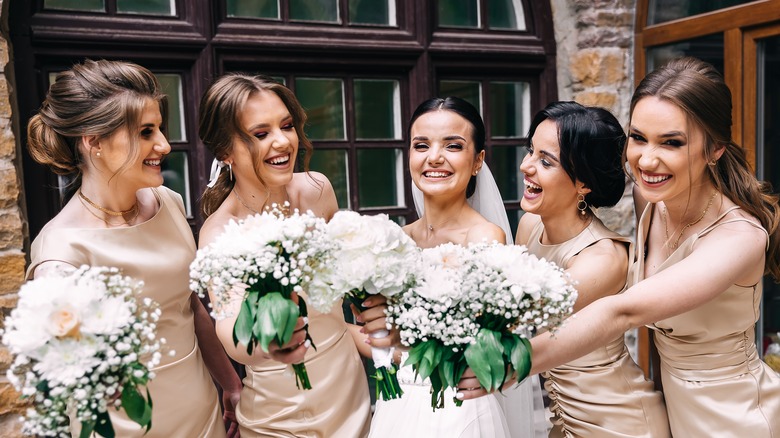 Kyryk Ivan/Shutterstock
Choosing your bridal party is an essential and important part of any wedding, and the maid of honor arguably plays the biggest role. Usually responsible for planning events like the bachelorette party, the maid of honor has a lot of duties to undertake. They also often make a speech, though this depends on the groom's party and who else is planning to speak. Traditionally, a maid of honor is a close friend or relative, but it can be anyone you feel will do the best job (via The Knot). The main thing is that you trust your chosen person to help you plan and stay level-headed in times of stress.
Many celebrities have stepped in to be maid of honor for their childhood friends, proving that they cherish their friendships with non-famous people even when they're earning millions. It's always exciting when those we usually only see on screen and on red carpets playing another role. You may be surprised by some of the appearances below, as celebrities support their friends as they say "I do."
Taylor Swift has been in wedding parties on more than one occasion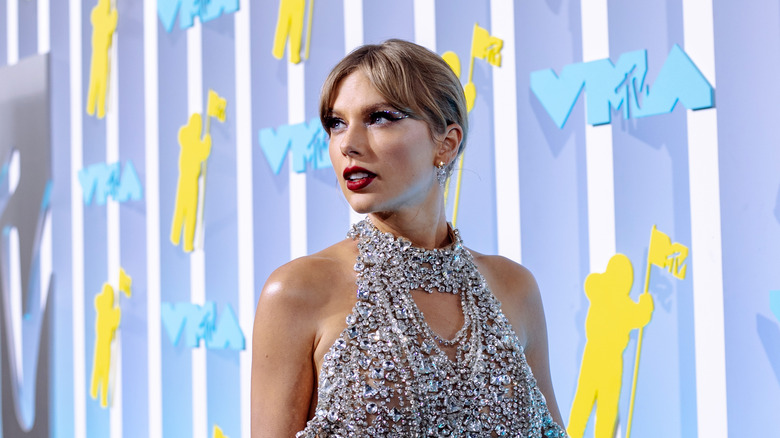 Catherine Powell/Getty Images
We're starting off with arguably the most famous person on this list — Taylor Swift. Yes, you read that right. In 2016, the superstar singer was the maid of honor for friend Britany Maack (via Brides). Traveling back home to her childhood state of Pennsylvania for the ceremony, Swift gave a maid of honor speech at the reception, too. She wore a beautiful and delicate baby pink Reem Acra gown for the ceremony (via Vogue). Though that was the first time she was maid of honor, Swift has been a bridesmaid on a few other occasions, notably for Lena Dunham and close childhood friend Abigail Anderson. 
Another famous maid of honor is Hailey Bieber, who stepped in to fill the role at her sister Alaia Baldwin's wedding and looked stunning in a sleek black gown with a plunging neckline (via Vogue). Speaking of Bieber, Justin Bieber's ex, Selena Gomez, was also a maid of honor for her cousin Priscilla DeLeon. The singer and actress looked spectacular in a black dress with a Bardot neckline and classic black heels.
Actress Anya Taylor-Joy played a major role in her heiress friend's wedding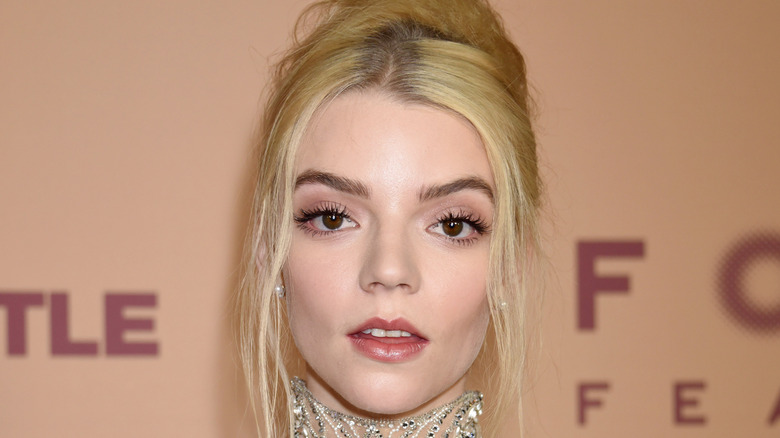 Ga Fullner/Shutterstock
Looking ethereal in a silver John Galliano slip dress, "The Queen's Gambit" actress Anya Taylor-Joy served as the maid of honor for her friend and heiress Ivy Getty in 2022 (via Brides). She also had a number of other looks throughout the different wedding events, including a swinging '60s mod-style dress for the welcome party (via Brides). Taylor-Joy discussed the wedding in a sweet statement on Instagram, describing her role as maid of honor as "nothing short of a privilege." 
Among a bridal party of 17 bridesmaids, model Cara Delevingne was the maid of honor for her sister Poppy Delevingne in 2014 (via E! News). Both she and her sister reportedly wore Couture Chanel gowns. She reprised her role as maid of honor a week later for her sister's second wedding ceremony, where she wore another white dress, this time topped with a blazer and embellished with a flower crown.
It's always fun to see celebrities play roles like the maid of honor, though we imagine their part in the big day comes with slightly more fuss and a lot more publicity than the regular members of the bridal party.