Here's What Your True Duties As Maid Of Honor Are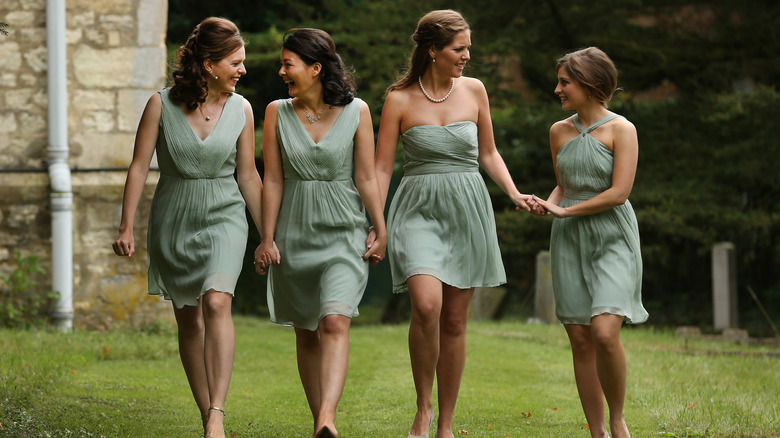 Peter Macdiarmid/Getty Images
Being a maid of honor is like a job, except you don't actually get paid. Think of it as your duty that, for the next year or so, you'll be orchestrating a large portion of your best friend's wedding. 
In a 2018 study conducted by Brides, weddings look a lot different than they used to. Garter belt traditions, throwing the bouquet, and even wedding vows are more increasingly a thing of the past. Bridesmaids, though, are forever. Brides typically have, on average, 5.4 bridesmaids, and 85 percent of brides still have a bridal party. 
So, hats off to you, maidens — here's what to expect when you agree to the role in your special friend's wedding. 
Maids of honor are the ultimate party planners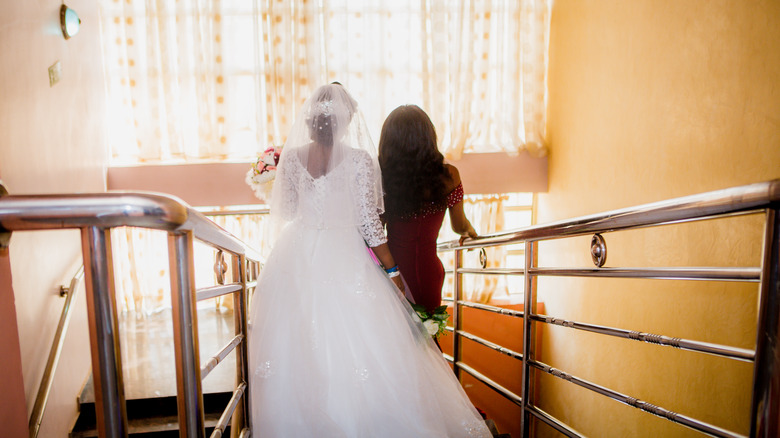 Shutterstock
While it can be easy to avoid these common mistakes as you shoulder this important role, you'll still want to keep your duties in mind as you plan her special event. 
There are four main time periods that the maid of honor needs to be responsible for: planning the wedding, pre-ceremony, the ceremony itself, and the reception (via Wedding Wire). The primary role of a maid of honor is to plan the bridal shower and the bachelorette party, coordinate with the bridesmaids, help the bride plan her wedding, stay organized during the reception, and be her steady friend through the whole process. The rest of the bridesmaids can also be included in the party-planning, but the maid of honor is really the chief planner (via Minted). 
A bride will have chosen someone incredibly close to be a maid of honor because they are a sister or best friend, but they are also picked because the bride knows this person is going to be an immense help during the hectic time of planning the biggest day of her life (via The Spruce). 
​Maids of honor are the true point person for the bride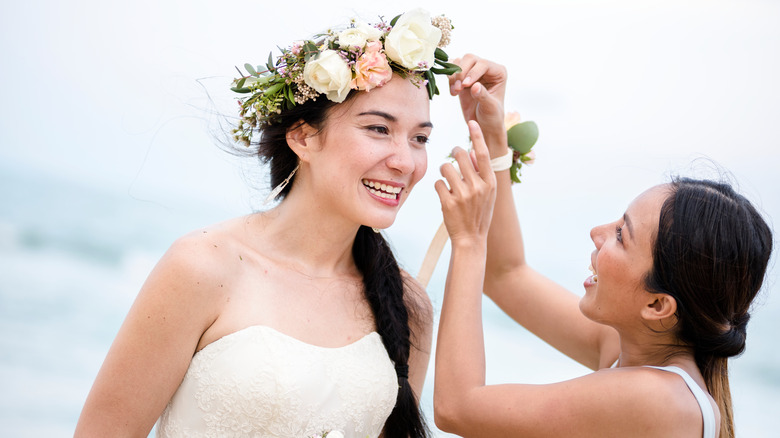 Shutterstock
Anything the bride wants to have done — like tracking who gave what during the bridal shower or making sure the bride is eating enough during prep time — are all tasks that will need to be fulfilled (via Brides.com). Making sure pre-wedding appointments are timely, coordinating with bridesmaids for the bridal shower, and planning the best bachelorette party are all responsibilities that are true to the maid of honor role. 
And don't forget, at the end of the night, the maid of honor needs to be the ultimate dancer by kick-starting the party and making sure her bride gets the celebration she deserves on the dance floor, and don't forget to craft a hilarious speech for the reception.