Jena Malone Gets Real About Adult Adoption In Adopting Audrey - Exclusive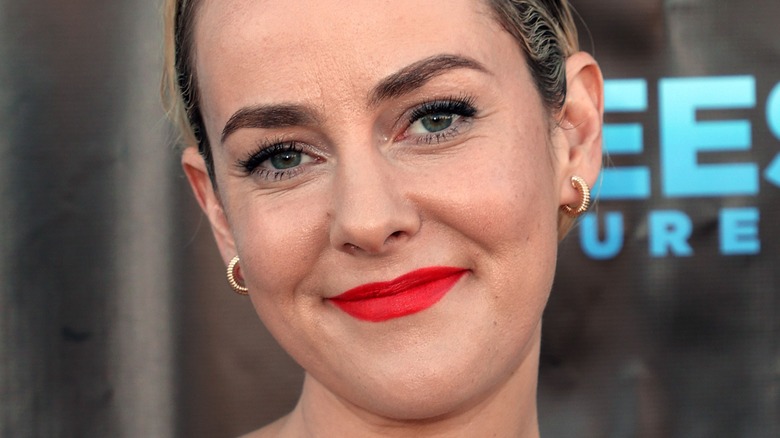 Kevin Winter/Getty Images
Jena Malone is likely a familiar face for fans of films like "Donnie Darko," "The Hunger Games" series, and 2020's "Antebellum," but the actress' resume always seems to be expanding. In her exclusive interview with The List, the actress shared that her character in the new film "Adopting Audrey" represents a larger struggle for women today. "I felt like [Audrey] was a woman I hadn't seen on film but knew really well in real life," the actress told us. "I have family members that resemble her, parts of myself that resemble her."
As Audrey copes with life's financial and emotional challenges throughout the film, she turns toward a new form of support — adult adoption. Malone shared that she had little knowledge of this process before filming began, but understood feeling a pull toward communal involvement the way Audrey does. 
"I loved that the script was asking those questions in a very human way," she said. "We can start having other conversations besides self-reliance, how that's not the whole conversation and that we need more community care." Besides dishing on her connection to the script and her character, Jena Malone shared the pros and cons she's learned about the adult adoption process at the film's dramatic center.
The actress learned the most through her character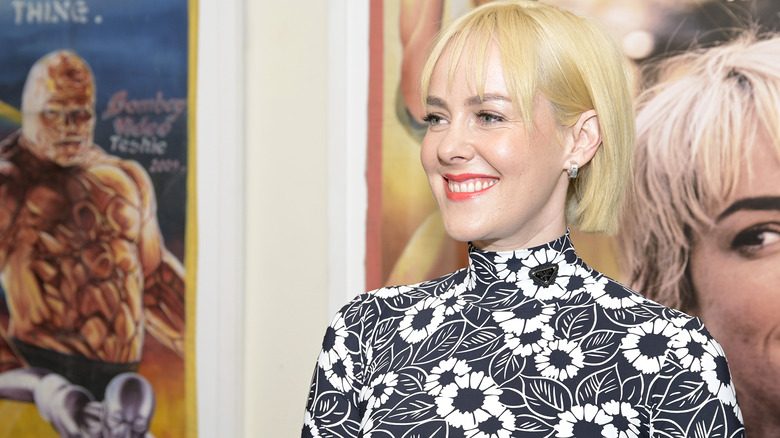 Michael Tullberg/Getty Images
Jena Malone didn't dive too deep into the process of adult adoption before stepping on set for "Adopting Audrey." Much like her character, Malone fell into this new world suddenly, and she quickly found herself becoming invested. She said, "I wanted [Audrey] to discover it as she went," she explained. "I actually didn't do much research because I was protective of having the character's experience, which is [that] she finds it through the rabbit hole of dissociative digital content viewing."
Throughout the film, Audrey uses her phone as a coping mechanism when facing stress, boredom, or financial upheaval. This is a relatable experience for viewers today — and one that has been linked to depression and increased anxiety levels. But through the process of adult adoption, Jena Malone's character finds the sense of community she had been missing. "If society's not going to provide [community] for us, then we have to build apparatuses that help us receive the community care that we truly deserve," the actress shared.
Jena Malone sees adult adoption as finding your chosen family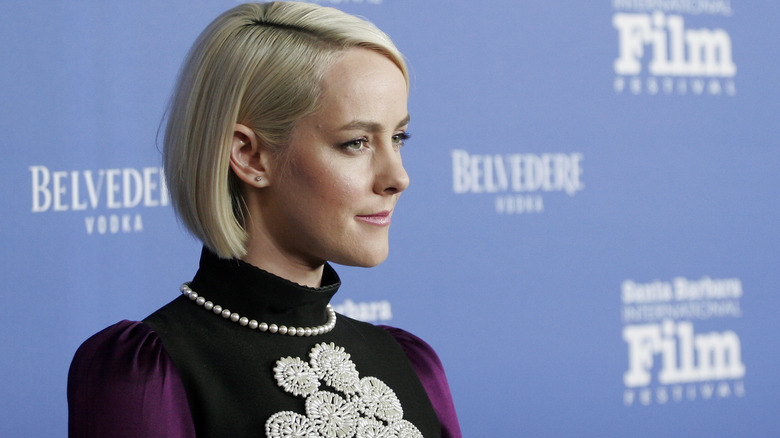 Tibrina Hobson/Getty Images
Jena Malone ended up looking into adult adoption as she embodied Audrey and found that there are some less than positive possible outcomes for the process. When asked if she had watched "Adults Adopting Adults" — a show that premiered on A&E in 2022 and aired only 3 episodes, per Deadline — Malone revealed that she'd heard about it since filming "Adopting Audrey" in 2019. "It came out during the pandemic, but then it was pulled because of some nefarious activities of one of the gentlemen," she recalled. "I don't know. I didn't ever get to see it."
However, this hasn't affected Malone's perspective on adult adoption. She shared, "I've learned quite a bit about the adoption process in the technical, the legal, and then in a bigger word that we're all more familiar with — which is chosen family, which is like the heart's adoption, which is more about what this film is about."
Though the star did address what might go wrong in these non-traditional situations, she told us, "It's not about the technical aspects and stealing someone's inheritance or whatever, or all the things that can happen." She also made a point that can apply to any familial structure: "Anything horrible can happen, I guess."
"Adopting Audrey" is out in theaters now.