The Bold And The Beautiful's Darin Brooks And Kelly Kruger Have A Holiday Treat For Fans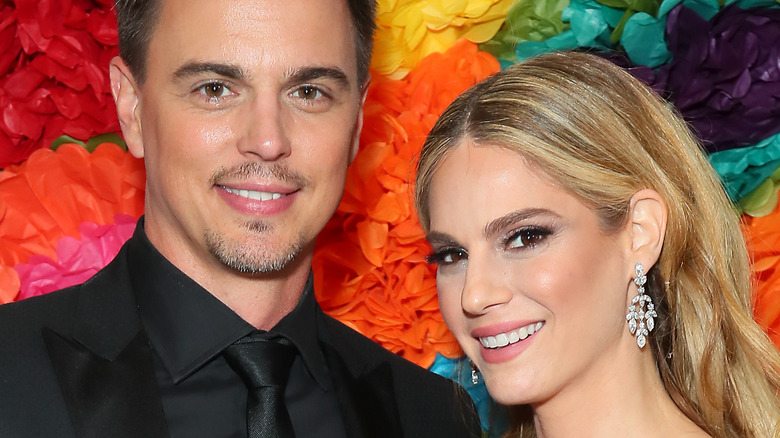 Leon Bennett/Getty Images
Darin Brooks and his wife Kelly Kruger have had quite a year. On January 29, Brooks and Kruger welcomed their second baby girl, named Gemma Wynter Brooks (via Soaps In Depth). Besides the birth of his second child, Brooks has also been busy filming an Apple TV+ project titled Amber Brown, which explains why fans barely ever see his character, Wyatt Spencer, on "Bold"  Despite wrapping earlier this year, it appears like Brooks has more on his plate than ever before. He's making more frequent appearances on "The Bold and the Beautiful" lately in scenes with Wyatt's brother Liam Spencer (Scott Clifton) and father Bill Spencer (Don Diamont).
In the past, Brooks has worked on projects alongside his wife, Kruger. She made multiple cameo appearances in his comedy series, "Blue Mountain State," and she also appeared as Eva on "The Bold and the Beautiful." Of course, Kruger's also known for her role as Mackenzie Browning on "The Young and the Restless" (via Soap Central). Since becoming a mother, she hasn't worked on many acting projects. However, that's about to change. For the first time since 2019, Kruger has a new film in the works.
However, this time around, her coworker is a little closer to home; Brooks is set to star alongside her in her latest work. 
Brooks and Kruger are teaming up for a new holiday movie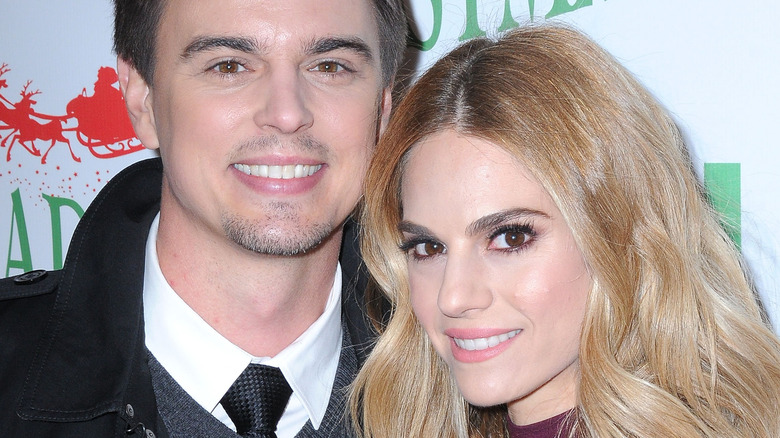 Barry King/Getty Images
In a recent Instagram post, Kelly Kruger dropped a major announcement for her followers (via Soaps). Kruger revealed that she's making a return to acting for the first time following the birth of her daughters. Not only is she making a new movie, but she also announced that for the first time since "Blue Mountain State," Brooks would play her love interest. Prior to making the official revelation, Kruger said, "In the film my co-star has to be funny, talented, handsome, and I thought to myself, who do I know that could be a good fit for this?" Brooks then appeared in the video, joking, "You called my brother."
There are few details available yet about Brooks and Kruger's new film. However, the one thing confirmed by Brooks in the video is that Kruger's return to acting will be a Christmas film. Kruger said she "can't wait to start filming," and, given the quick turnaround time for the packed slate of holiday films annually, it's likely their movie will land on a network this year. There are plenty of networks that the movie might air on that feature stellar Christmas lineups including Lifetime, Great American Country, and Hallmark.
In a moment of hilarity, Brooks took to the comments of the video with a funny message for his wife, joking, "Wait... we're doing a movie together?" Naturally, Kruger had a comedic response of her own, saying, "We have to like each other too."