Why The Bold And The Beautiful Fans Barely Ever See Wyatt Spencer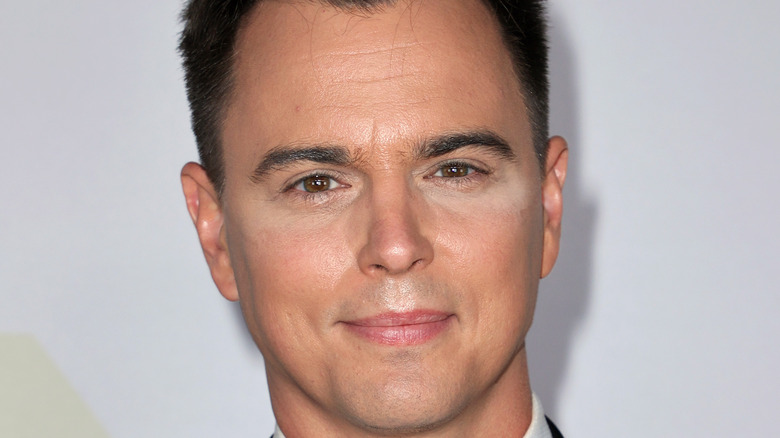 Kevin Winter/Getty Images
The Spencer family has played a central role in "The Bold and the Beautiful" since the show first premiered in 1987 (via IMDb). While the faces have changed over the years, the powerful and charismatic aura of the Spencer men has not. The Spencers momentarily faded into the background until Don Diamont joined the cast as Bill Spencer Jr. in 2009, per Soaps In Depth. Shortly after Bill's appearance came the arrival of his two sons, Liam Cooper (Scott Clifton) and Wyatt Fuller (Darin Brooks). It didn't take long for the two younger Spencers to claim their family name and join the family business (via Soap Central).
However, fans have noticed a significant change for the Spencer men over the last year. They are getting less airtime than before, especially considering how many episodes are filmed each week, and Wyatt has practically vanished from the canvas. Liam is almost always at the center of the drama because of his ties to Hope Spencer (Annika Noelle) and Steffy Forrester (Jacqueline MacInnes Wood). Waffling between those two women over the years and fathering their children has kept Liam on TV (via Soaps In Depth). Per Soaps.com, Wyatt hasn't been seen much since his engagement to Flo Fulton Logan (Katrina Bowden). His disappearance from the show's storylines has fans wondering if he's ever coming back and why he dropped off in the first place.
Brooks landed a new role on Apple TV+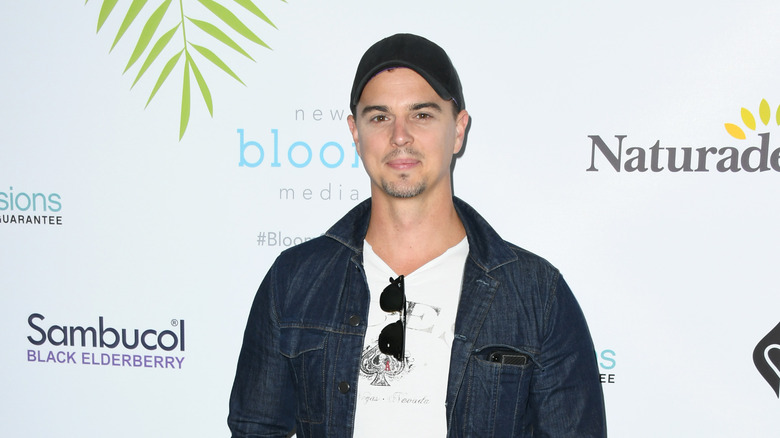 Jon Kopaloff/Getty Images
Wyatt is a legacy character on "The Bold and the Beautiful." He comes from a central family featured in the series since the beginning. Fans will notice someone like Wyatt disappearing from the storylines. Naturally, when Wyatt's appearances became few and far between in 2021, questions arose about his whereabouts. Luckily fans can rejoice because Wyatt wasn't let go from the soap. He's not dead either, and there aren't any nefarious means behind his lack of appearances on the show. Simply put, he's (Darin Brooks) a busy man with primetime television opportunities in front of him.
Wyatt's appearances on "The Bold and the Beautiful" have been mostly pop-in visits for some time. However, the reason he ultimately vanished entirely is finally apparent. Per Soaps.com, Darin Brooks has been filming an all-new primetime gig. He's starring alongside "Grey's Anatomy" star Sarah Drew in the upcoming Apple TV+ series "Amber Brown." In an Instagram post, Brooks shared some love for the cast and crew, saying, "Such an amazing, talented, funny, and heartwarming group of people — actors, directors, producers, and all of the crew."
Based on the nature of the post, it seems like filming has wrapped for Brooks. If that's the case, it shouldn't be too long before Wyatt starts appearing in more scenes. His potential return couldn't come at a better time, as the lives of many close to him are in shambles. How could Wyatt's return impact his family in Los Angeles?
Brooks' return to The Bold and the Beautiful could have major implications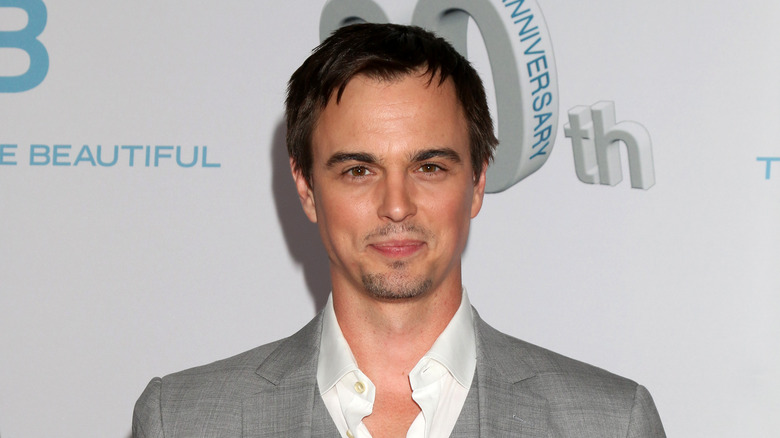 Kathy Hutchins/Shutterstock
Bringing Wyatt back to "The Bold and the Beautiful" could have substantial implications on current storylines. Wyatt's mother, Quinn (Rena Sofer), is someone who might need a shoulder to lean on. Quinn's marriage to Eric Forrester (John McCook) is in shambles, and she could use her son. Once Eric's affair with Donna Logan (Jennifer Gareis) is exposed, Quinn's entire world will implode. The news of the affair will destroy everything Quinn's been fighting to uphold, and Wyatt is the only other real family she has. However, Quinn isn't the only family member that could use his support during a difficult time (via Showbiz CheatSheet).
Wyatt's brother Liam and his father Bill could also use his witty wisdom right now. Per Michael Fairman TV, Liam's life turned upside down when Shiela Carter (Kimberlin Brown) shot Steffy, and her husband Finn (Tanner Novlan) was killed. For a brief time, Steffy thought she was still married to Liam, and it almost set his marriage to Hope back many years (via Soaps.com). On the other hand, Bill remains trapped in an endless loop of heartbreak with his ex-wife, Katie Logan (Heather Tom). She's been clear about having no desire to rekindle her relationship with Bill, but he is persistent. Wyatt could be there for his father or the guiding force to help him move on.