Days Of Our Lives' Fabulous Friendships: Vivian And Ivan
Robin Marchant/Getty Images
"Days of Our Lives" fans have seen plenty of villains come and go from Salem over the years, with Stefano DiMera (Joseph Mascolo) being the all-time most devious. However, not far behind Stefano is Vivian Alamain (Louise Sorel). Longtime viewers of the soap opera know just how devilish Vivian can be, and she's done so many unbelievable things over the years, per Soaps in Depth.
Viewers may remember Vivian participating in nefarious deeds such as murder and blackmail, as well as kidnapping during her decades-long reign of terror in Salem. It seems that there is no end to what Vivian will do. Of course, some of her plots have been more evil than others, such as the time that she buried Carly Manning (Crystal Chappell) alive and used a radio to taunt her as she struggled for oxygen (via Soap Central). Fans may also remember the time that Vivian had Isabella Toscano's remains excavated and placed in a pet cemetery.
While Vivian is one of the evilest female villains in "Days of Our Lives" history, she's also been one of the most entertaining characters to watch during the sudser's 57-year run.
Vivian and Kate have a long-standing feud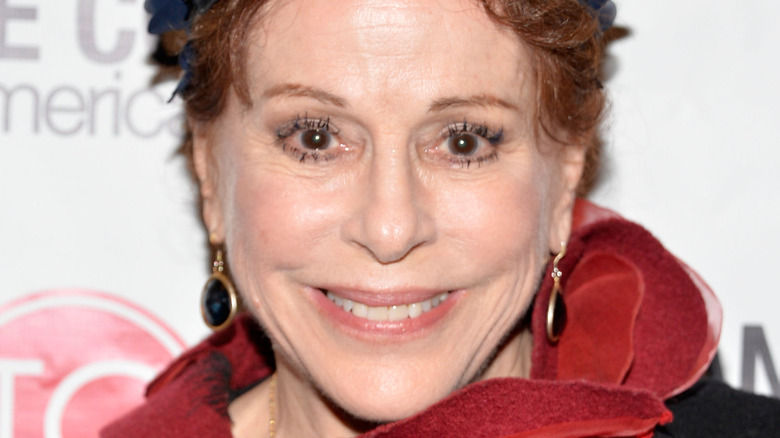 Ben Gabbe/Getty Images
Over the years, "Days of Our Lives" character Vivian Alamain has made enemies out of many Salemites: however, none more than Kate Roberts (Lauren Koslow). Kate and Vivian's feud has spanned decades and brought viewers some of the wildest drama on daytime television. The feud started when Vivian and Kate both fell in love with the same man, Victor Kiriakis (John Aniston). Victor chose to be with Kate, and Vivian immediately sought revenge. She tried to have Kate killed and later even stole the couple's embryo so that she could carry and give birth to their son, Philip Kiriakis (via Soaps in Depth).
In their later years, Vivian and Kate still went toe to toe on multiple occasions. At one point Vivian shot Kate and buried her alive in a grave at the DiMera mansion. Kate narrowly survived the incident but was attacked by Vivian again at the hospital. After falling into a coma, she was saved by Dr. Rolf (via Soap Dirt). Kate retaliated by shooting and killing Vivian (via Soaps), who was later also brought back to life by Dr. Rolf.
Through the years, Vivian has pulled off many dangerous plots, but she hasn't been alone. The character may have plenty of enemies, but she also has one true friend that's always been by her side, Ivan Marais (Ivan G'Vera).
Vivian and Ivan have a strong bond
While Vivian Alamain was busy running amuck on "Days of Our Lives," she often had her best friend and right-hand man, Ivan Marais, at her side. Ivan was originally believed to be a servant for Lawrence Alamain, but was revealed to be secretly in love and completely loyal to Vivian. Ivan was always there to help Vivian carry out her devious plans and often cleaned up the messes that his beloved "Madame" made during her craziest moments, per Soap Central.
However, things weren't always chaotic between Vivian and Ivan. When Vivian decided to start her own company, Ivan was there to help her at every turn. Eventually, the two inherited a large sum of money and decided to leave Salem and move out of the country together. However, the pair seemed to go their separate ways off-screen and when Vivian returned to Salem she was without her other half. Eventually, Ivan returned to find Vivian and revealed that he'd made a fortune producing Bollywood movies, and even offered Vivian a part in his next film (via Soaps in Depth). The couple left Salem together again.
Vivian and Ivan were seen again years later when Ivan spilled the truth about Vivian's long-lost sons Stefan and Jake DiMera (via HITC). The duo has been practically inseparable, and fans have loved watching their strange relationships play out through the decades.