General Hospital's James Patrick Stuart And Finola Hughes Explain Why 'Vanna' Works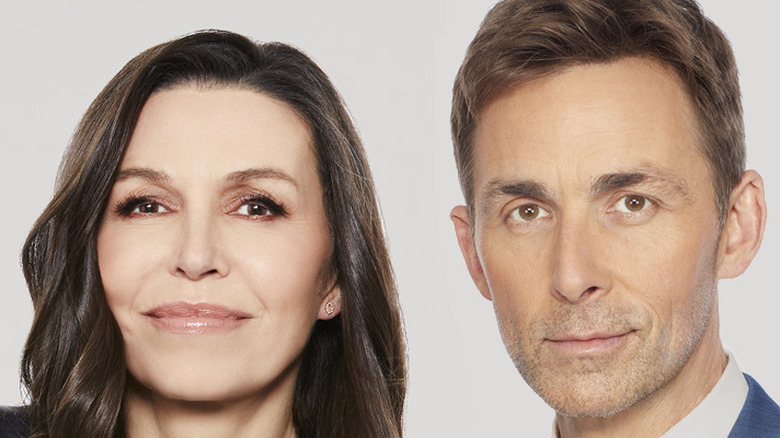 ABC/Craig Sjodin/Ricky Middlesworth
Spies have been part of "General Hospital" since the early 1980s, usually connected to the World Security Bureau — or WSB for short. Two prominent denizens of Port Charles are Agent Anna Devane (Finola Hughes) and Valentin Cassadine (James Patrick Stuart). Anna and Valentin have a long past going back to when Valentin was a data analyst for the WSB. Valentin, whom the evil Helena Cassadine (Constance Towers) spoke of as the most feared and dangerous Cassadine, came to Port Charles in 2016. Anna didn't recognize him at first, but eventually, the truth came out. As he had committed several crimes, and his reputation preceded him, Anna didn't trust him. Valentin had a crush on her back in the WSB days, but she didn't return the sentiment. The two started off as enemies, eventually became reluctant allies, and now are headed toward romance (per Soap Central).
As Cheat Sheet reports, fans have recognized the chemistry between both Anna and Valentin and their portrayers, and want to see a romance between the two fully realized. The site posits that Valentin and Anna — aka the fan-dubbed 'Vanna' — is a good model for viewers, considering that many daytime dramas focus on younger couples. The fact that the two are overcoming their inherent spy training and becoming more honest with each other lends credibility to them getting together romantically.
As the couple dances toward love, the actors recently discussed their feelings on the matter.
Finola Hughes and James Patrick Stuart know what the fans want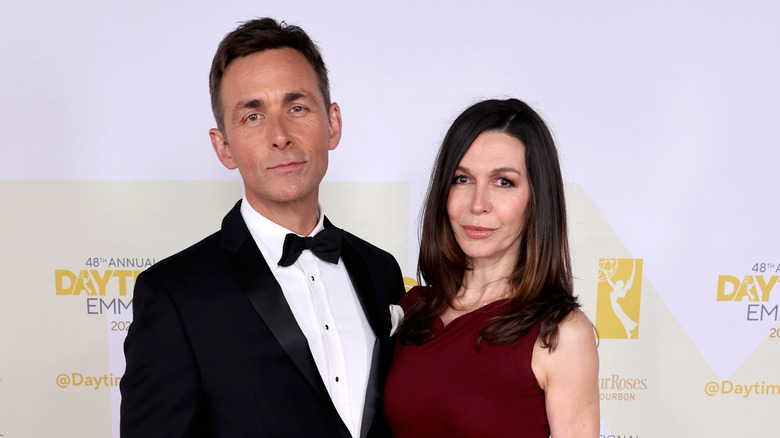 Kevin Winter/Getty Images
"General Hospital" actors Finola Hughes and James Patrick Stuart recently participated in a General Hospital Fantasy Event. Soap Hub reported on it, highlighting how much the actors enjoy working together. Stuart said, "I think we both like each other very much and we trust each other very much ... I think everyone just picks up on that." In acknowledging fan reactions he stated, "I'm grateful that people have responded."
Considering that the characters are spies who are used to dealing in secrets, Hughes gave her take on the relationship's dynamic. "The characters are allowed to be honest with each other because I think that there is a certain amount of acceptance in the fact that it's probably never going to be on the up and up with these two," she said, adding "... so if you put one of them with somebody who is maybe a real earnest person it's not going to carry as far for as long."
Stuart reacted to this by saying, "I think it's interesting that they find this respite together, where they are equally secretive and equally manipulative ... considering that didn't work so well in other relationships." Hughes followed that up, saying that after they complete a particularly well-done scene, Stuart always says "Our fans are going to love that."
Since Valentin recently opened up about a crushing secret to Anna, the characters will come closer together — making fans very happy indeed.