Who Is Sophie Densham, The Woman Always By Queen Camilla's Side?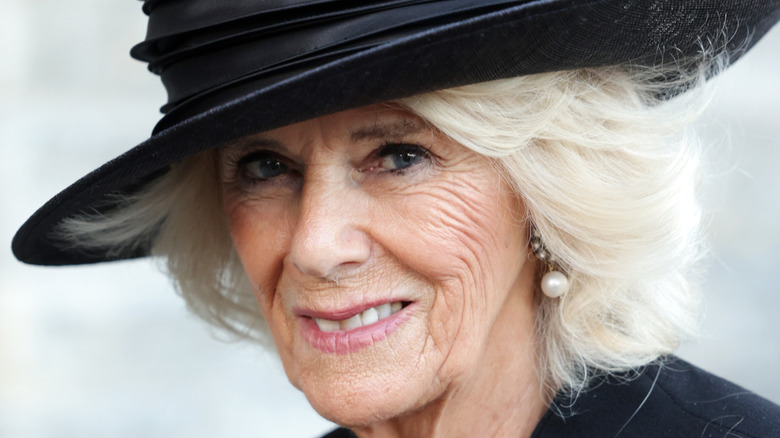 Chris Jackson/Getty Images
King Charles III may be the new British monarch, but there are many more people involved in making decisions within the royal family. This will change significantly now that Charles is king, with reports of his staff at Clarence House being made redundant following his accession to the throne (via The Guardian). Who will follow remains to be seen, but it's clear that Charles and Queen consort Camilla have staff within what is often referred to as "The Firm" that they would prefer not to part with.
As The New York Times writes, Prince Philip, Duke of Edinburgh, was the one to popularize this term. It's a collective descriptor of those surrounding the royals, like advisors, private secretaries, and ladies in waiting. As royal historian Edward Owens told the newspaper, "it is duty and the business of the royal family that comes first."
Both Charles and Camilla have a lot of important people that follow their every move, none so more than their private secretaries. And while many at Clarence House won't be moving to Buckingham Palace, it seems that Camilla's private secretary Sophie Densham will continue her post.
Queen Camilla's private secretary has worked for the royal family since 2008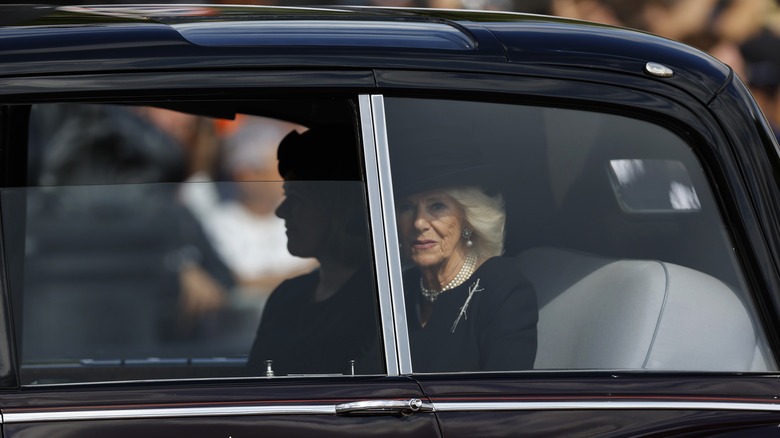 Wpa Pool/Getty Images
Sophie Densham accompanied Queen consort Camilla during the procession of Queen Elizabeth II's coffin through London (via Daily Mail). Densham has worked for the former Duchess of Cornwall for over a decade. The Daily Mail suggests that her role is "considered a safe pair of hands and a key player" for both Charles and Camilla. It seems that Densham will be one of the few staffers of Clarence House who won't be losing her job anytime soon.
Before working for Camilla, Densham was a secretary for the Memorial Gates Trust. Established in 1998, the charity was created to maintain the Memorial Gates at Hyde Park Corner in London. These gates were erected as a memorial to honor those from India, Africa, and the Caribbean who served in the army to defend the Crown during the two World Wars.
Densham joined Camilla's private office in 2008 and was made assistant private secretary to Camilla in 2015 (via The Gazette). However, it wasn't until 2021 that she became the Queen consort's top aide.
King Charles III's private secretary is just as important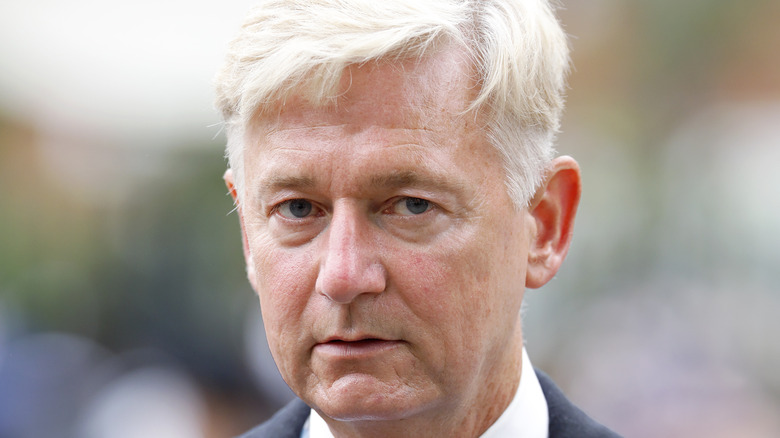 Max Mumby/indigo/Getty Images
King Charles III also seems to have stuck by his private secretary, Sir Clive Alderton (via The Telegraph). According to MyLondon, Alderton initially worked for the British Foreign Office before becoming deputy private secretary to Charles and Camilla in 2006. He was promoted to principal private secretary in 2015 and was given the title of Knight Commander of the Royal Victorian Order by Queen Elizabeth II in 2022.
A former royal aide told The Telegraph that Alderton is a crucial part of the firm, describing him as "the architect of everything behind the scenes." The insider added that he "is someone who has a deep understanding of the constitution and can anticipate issues that can arise in these big moments," like the queen's passing. "His technical knowledge is extremely valuable."
Alderton has been beside Charles through all the critical moments following his mother's passing, including his return to Buckingham Palace and the Accession Council ceremony. "He is also someone who is not afraid to express an opinion and contrary to popular belief, the King appreciates that," the former aide said. "He wants counsel, he doesn't want obedience."