How Rachel Lindsay's Life Changed After Reality TV - Exclusive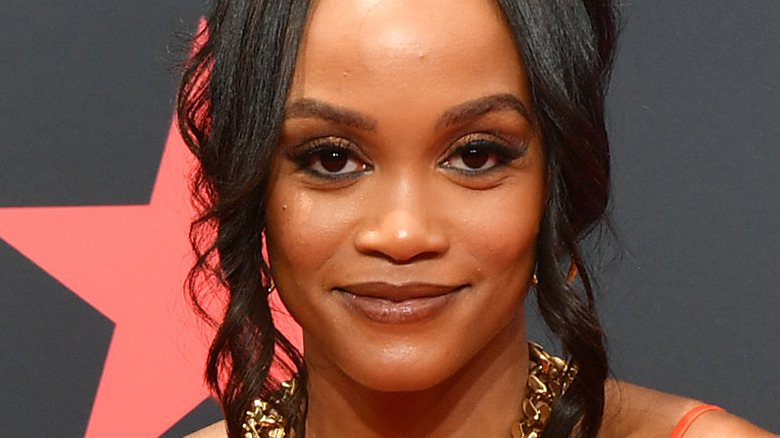 Aaron J. Thornton/Getty Images
Right before Rachel Lindsay was named the "Bachelorette" lead in 2017, she wrapped up a trial and flew out to L.A. for her appearance on "Jimmy Kimmel Live!" for the announcement. She had no idea that her life was about to change forever. "After getting out of 'The Bachelor,' I started seeing it was picked up by BBC and CNN ... I was like, 'What did I get myself into?'" Rachel Lindsay told The List in an exclusive interview.
Five years later, Lindsay is happily married to her husband and first impression pick, Bryan Abasolo, and working as a TV correspondent for "Extra." Reflecting on the moment she became the lead of a popular reality TV show, Lindsay could've never imagined how her life would turn out. "I didn't think, 'I'm going to fall in love and have this fairytale life.' I was open to it, but I'm such a skeptical person, I didn't believe that would happen," Lindsay told us.
She added, "I'm glad that I didn't look at it that way at first, because I probably would've become overwhelmed and said no. Because I didn't think of it like that, it wasn't as big to me until later." For the multi-talented lawyer and TV correspondent, a world of opportunities opened up after her reality TV role.
Rachel's skills as a lawyer help in her new role as a TV correspondent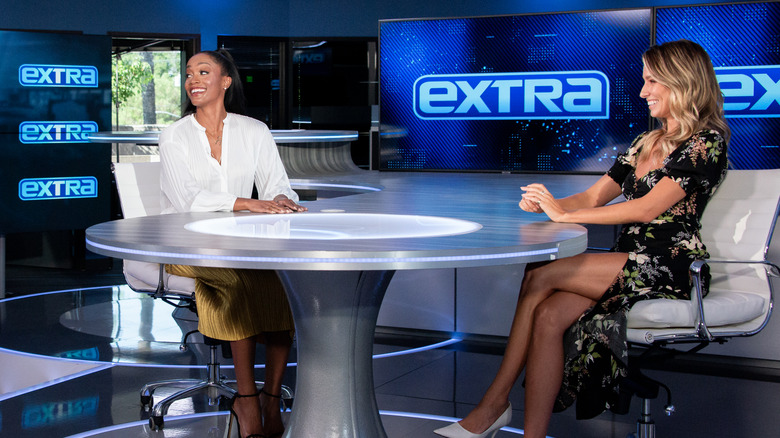 Noel Vasquez/Getty Images
Rachel Lindsay's transition to TV correspondent was seamless, as many of her skills from her law career came in handy. "I will be forever grateful for my law degree, because it teaches you how to think, but also how to communicate," Lindsay said. She added, "A lot of what I did as a litigator, when I'm not in the courtroom, is understanding witnesses and experts and those individuals that are involved and [trying to put] together a story to present to a judge or to a jury." 
As a lawyer, Lindsay had experience in conducting thorough research and asking pointed questions that would pull information out of the person she was interviewing during depositions and cross-examinations — skills that are beneficial in conducting the sort of interviews she now does for "Extra."
Lindsay has also been co-hosting a popular podcast on The Ringer since May 2020 with Van Lathan, called "Higher Learning." According to Lindsay, they "talk about current affairs, politics, but also how those things intersect with Black culture." She continued, "I would describe our podcast as a family reunion, and we're like brothers and sisters. It's a good time, but we want you to feel like you're pulling your feet up at the dinner table, arguing with us, agreeing with us, laughing with us, crying with us."
Prioritizing self-care helps Rachel find balance in her daily routine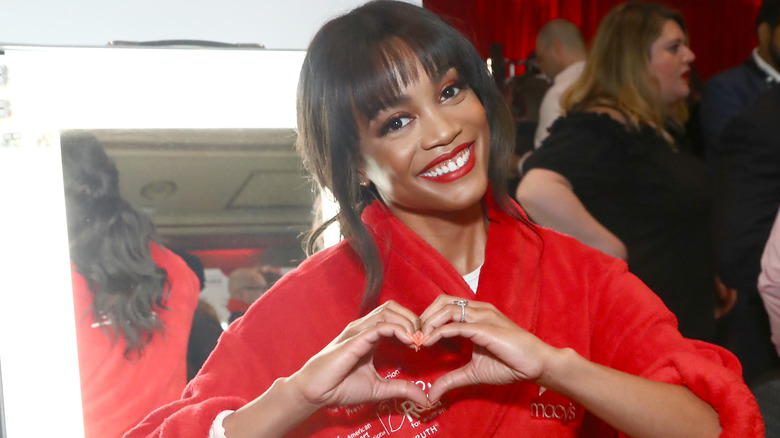 Astrid Stawiarz/Getty Images
With her busy schedule as a TV correspondent and podcaster, Rachel Lindsay says the key to balance in her life is taking things one day at a time. Lindsay also credits her strong support system, which includes her husband, Bryan Abasolo; her family; and her assistant. Lindsay also feels like prioritizing self-care can help her stay centered amid a busy schedule. 
Her favorite self-care activities (in order) include meditation, yoga, and relaxing in the sauna. She also swears by Peloton's classes for a solid workout. Now that Lindsay and Abasolo have a new house, she enjoys sitting by their pool with a glass of Kim Crawford's sauvignon blanc and a good book, as well as soaking in a warm bubble bath to wind down. Lindsay became a wine enthusiast during the start of the pandemic. "It became a thing of, work a while, walk the dog, cooking, and then Bryan and I would chill and play game night over a glass of wine," Lindsay said.
Visit the Kim Crawford Wines website to find a location near you where you can purchase and responsibly enjoy its wine offerings.