The Lifetime Movie You Should Watch If You're A Leo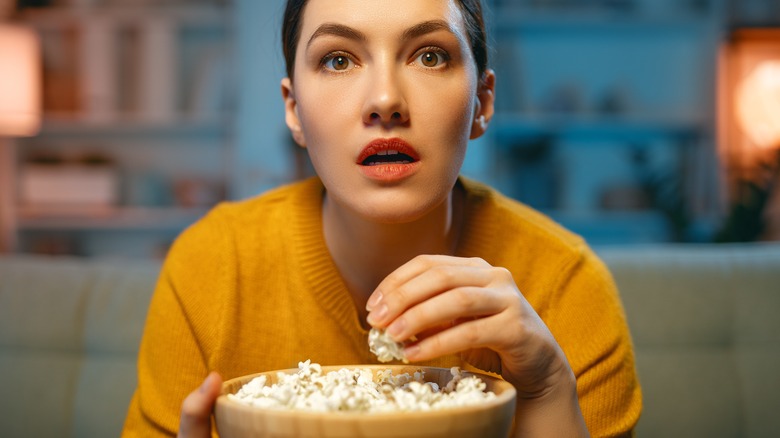 Yuganov Konstantin/Shutterstock
They're fun, they're wild, they're adventurous, and they're Leos! With birthdays between July 23 and August 22, Leos are giving, caring, upbeat people with an excellent sense of humor, per Astrology Zodiac Signs. Notoriously loud, bold, and a bit dramatic, Leos are one of the most extroverted signs of the zodiac; they love going out and being surrounded by people so they can interact and mingle, as Elite Daily notes. If you're a Leo, you should consider careers that involve being around lots of people and working on-site, as remote or desk jobs will likely bore this social sign.
It's no secret that Leos love to party and be the star of any night out, either. This sign adores being in the spotlight as they dance, tell stories, and consume many shots. Since Leos prefer being out and about, it's rare for them to spend any spare time sitting on the couch and watching a movie. However, there are some Lifetime movies that everyone should see once in their life for fun, even if the plots and acting aren't the best. Next time a Leo wants to spend an occasional night at home, we know which film they should watch.
Here's why Party Mom is an excellent choice for Leos
We've said it before, and we'll say it again: everyone knows Leos like to party. So, it would make perfect sense for Leos to watch movies with party-like settings or that feature night-out-related scenes. The Lifetime movie, "Party Mom" has the word "Party" in the title, which should instantly grab a fun-loving Leo's attention. This film features some seemingly fun partying, which should have no problem holding a Leo's attention.
Some of the movie takes place at a house party, where things go deadly wrong as a result of a not-so-responsible mother's supervision, and the situation continues to escalate darker as you watch, per IMDb. While some scenes are fun and flashy, this Lifetime movie also shows the dangers of partying too hard and driving after drinking. Although Leos are intelligent, their desire for excitement can make them act impulsively with a reckless attitude, per YourTango, so "Party Mom" will remind Leos that being too daring has dangerous consequences. Plus, Leos will be engrossed in the dark drama and intense plot.
Furthermore, Leos can be vain sometimes, according to Co-Star, so they naturally appreciate movies with beautiful people and outfits. Many of the actors and actresses in this movie look like models and wear stylish ensembles during the party scene, which beauty-loving Leos will enjoy. So, Leos, are you ready to watch the fashionable yet frightening "Party Mom?"
Leos should watch exciting, intense movies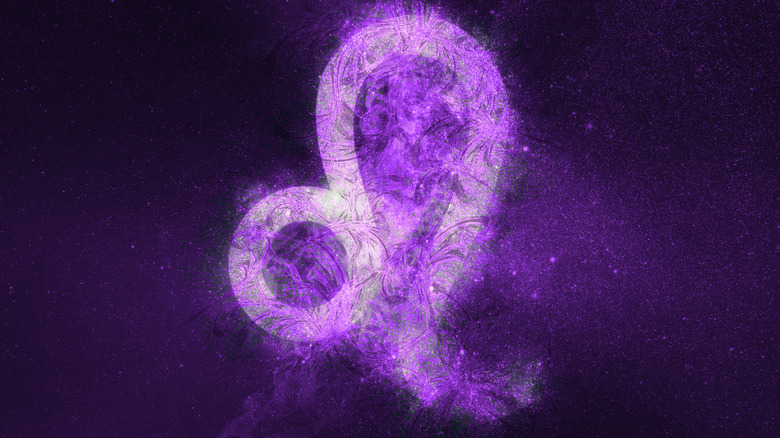 Allexxandar/Shutterstock
The Leo sign is arguably one of the most dramatic signs of all, per YourTango. That bold, passionate attitude causes this sign to prefer intense films over cutesy, "feel-good" movies. While sappy romances or informative documentaries will appeal to more low-key zodiac signs, drama-loving Leos will likely get bored with movies that they think are too dull or lack excitement. Therefore, expect Leos to watch dramas, mysteries, thrillers, and films centered on intense themes such as revenge or adventure.
According to IMDb, some films that are great for Leos include "Limitless," a sci-fi thriller about a unique drug, "Premonition," a fantasy mystery focused on someone who finds out that her husband died in a car crash, "Knight and Day," a comedic spy movie, and "Face/Off," an action crime movie about revenge. Like any other zodiac sign, Leos will likely enjoy films involving activities they like and characters who relate to themselves. As mentioned earlier, Leos love to go out and party and be the center of attention wherever they go. Thus, people belonging to this sign will appreciate movies that show exciting party scenes, and Leos will connect to characters who enjoy the spotlight.