How Naomi Osaka Maintains A Healthy Lifestyle While On The Road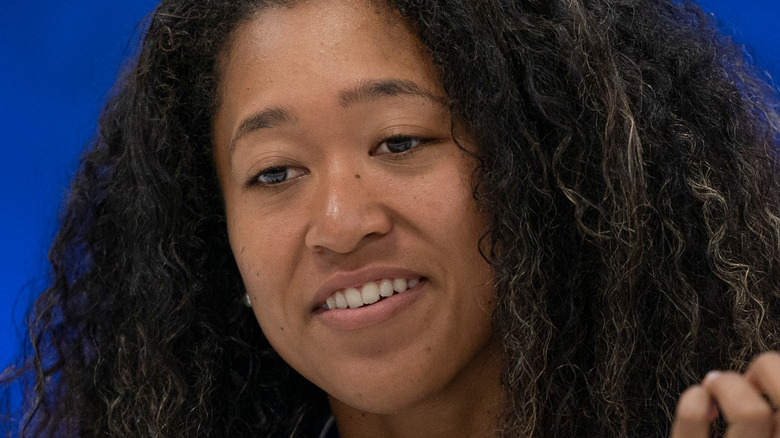 Lev Radin/Shutterstock
Naomi Osaka is the first Asian tennis player to be ranked No. 1 in singles by the Women's Tennis Association and the first Japanese-born player to win a Grand Slam. The 24-year-old athlete was born in Japan to a Japanese mother, Tamaki Osaka, and a Haitian-American father, Leonard Francois, according to Cosmopolitan — and thanks to her success, Osaka's earnings have landed her at No. 19 in Forbes' 2022 ranking of the world's highest-paid athletes.
Through the years in the spotlight, Osaka has used her platform to speak about living healthy and the importance of mental health. She was thrust into controversy in 2021 when she announced that she wanted to skip press conferences at Roland Garros for mental health reasons. Her decision, she says, left her feeling scrutinized. "Athletes are humans," wrote Osaka for Time. "Tennis is our privileged profession, and of course, there are commitments off the court that coincide. But I can't imagine another profession where a consistent attendance record ... would be so harshly scrutinized."
On top of being vocal about her depression and social anxiety, Osaka has shared how she's prioritized a healthy lifestyle while on the road.
How does Naomi Osaka prioritize health on the road?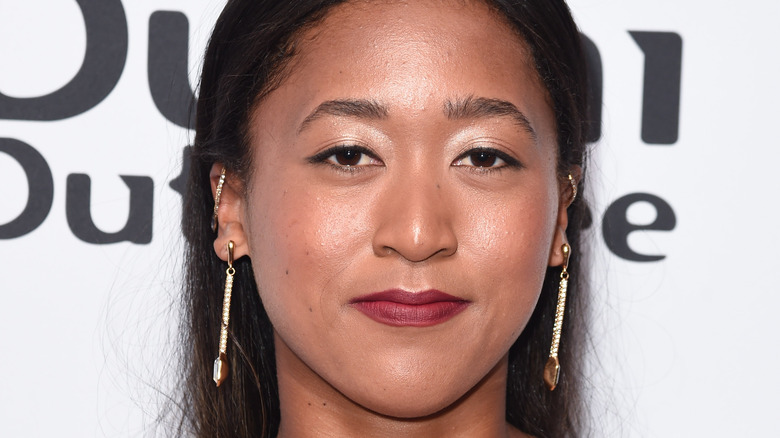 Featureflash Photo Agency/Shutterstock
When she's traveling, Naomi Osaka prefers staying at short-term rentals or Airbnbs, as opposed to hotels, she told People, mainly because she can "feel at home." She believes bonding with her teammates is an important part of the process, so she chooses to remain close to them. "I normally stay with my team, so it's much better for team bonding than multiple rooms in a soulless hotel," Osaka told the publication. All of them "cook together, watch TV, and hang out, so it feels like a family," she explained.
As a high-ranking athlete, Osaka prioritizes nutrition to maintain a healthy lifestyle. "I take my nutrition very seriously, so the best way to manage it is definitely at a house with a kitchen," she told People, highlighting another reason she prefers Airbnb stays. "So a spacious kitchen is essential to my wellness lifestyle." Osaka also shared her two must-have items when traveling: a massage table and a juicer.
Naomi Osaka loves spending time close to the water
Much has been said about the healing effects of being in water or even being close to the water — and it seems Naomi Osaka feels the same way when it comes to her mind and body. Prioritizing tranquility and quiet moments amid the bustle, she told People that she tries to book an Airbnb "with a pool or close to the water whenever possible." Osaka has also recently embraced meditation and says she likes to "find a quiet spot in the house or even outside in the background and take some time to recenter" herself. Spending time with her pet "baby Butta" — a cream-colored French bulldog — is also important, so she looks for pet-friendly stays. "Finding larger spaces allows my team, family, and friends to join me, so it feels less homesick," she told People.
The tennis star, who calls herself "naturally introverted" as per Time, said she is "uncomfortable being the spokesperson or face of athlete mental health" because "it's still so new" to her, so she doesn't "have all the answers." Nevertheless, it seems she's gotten the hang of things when it comes to being intentional about maintaining a healthy lifestyle while on the road.
If you or someone you know needs help with mental health, please contact the Crisis Text Line by texting HOME to 741741, call the National Alliance on Mental Illness helpline at 1-800-950-NAMI (6264), or visit the National Institute of Mental Health website.