Prince Harry Allowed To Wear Military Uniform At Queen's Final Vigil For One Reason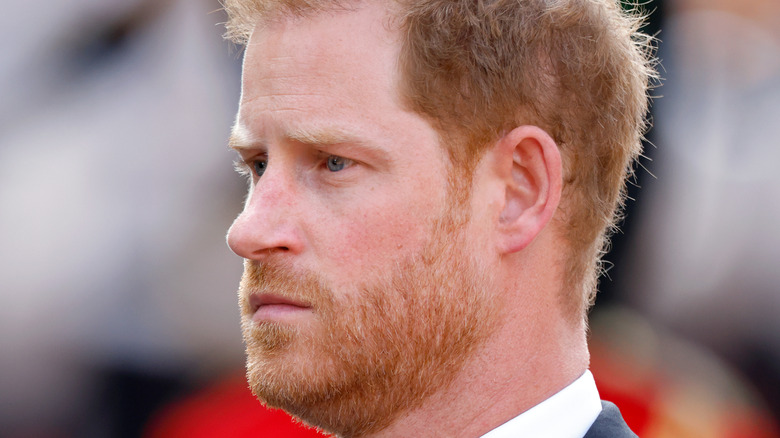 Max Mumby/indigo/Getty Images
Making his mark as king. Following Queen Elizabeth's death, King Charles III has taken back his mother's former rulings and is setting his own rules in place. One of those new rules includes letting his son, Prince Harry, wear his military uniform at Queen Elizabeth II's memorial.
Despite being in the army for 10 years, back in 2020, Prince Harry stopped wearing his military uniform, per CNN. The decision for Prince Harry to stop wearing the uniform came after he and his wife, Meghan Markle, chose to step back from their duties in the royal family and move to the United States.
Since then, during the various ceremonies held to honor Queen Elizabeth, Prince Harry has not been seen wearing his military uniform. Despite his service, since Prince Harry chose to leave royal life, he has not been allowed to wear it due to the strict rules the royal family adheres to. According to Buckingham Palace, only "working members of the royal family" are allowed to wear the uniforms, despite past service (via CNN). But now, King Charles III is overriding that rule and allowing Prince Harry to put on his military uniform once again for a special reason.
Prince Harry will wear his military uniform to honor Queen Elizabeth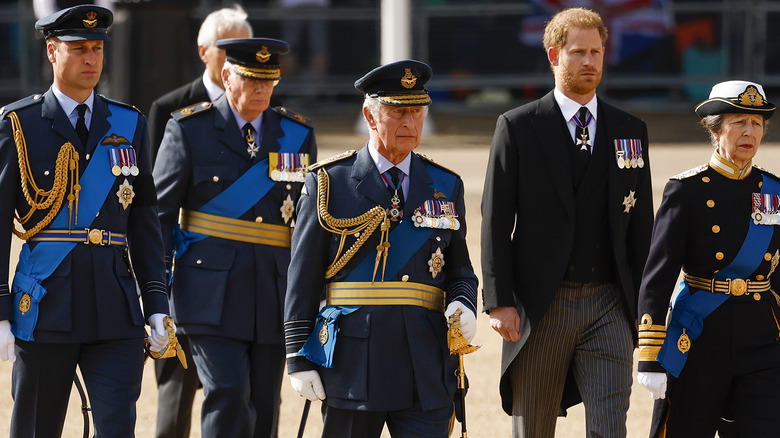 Jeff J Mitchell/Getty Images
Prince Harry will soon be spotted wearing his military uniform once again. It's a decision that King Charles III changed so that Prince Harry may honor and pay his respects to his grandmother — the right way.
Despite technically not being allowed to wear the uniform, according to Kensington Palace sources, the king requested that both Prince Harry and Prince Andrew don the uniforms for a special vigil being held on Saturday for the queen, per The Telegraph. Prince Harry reportedly did not ask the king to make this change. Rather, according to royal sources, the change comes "as a special mark of respect" to the late queen. "The grandchildren, at the king's invitation, are very keen to pay their respects — just as their parents are doing the evening before," a source said.
While King Charles' ruling comes as a deviation from protocol, a spokesperson for the Duke and Duchess of Sussex asked that during the vigil everyone focus on honoring Queen Elizabeth's life, rather than focusing on what Prince Harry is wearing during the ceremony. "His decade of military service is not determined by the uniform he wears," the statement read, per Town & Country. "We respectfully ask that focus remain on the life and legacy of Her Majesty Queen Elizabeth II."