Why The Media Is Having Such A Difficult Time With Kate Middleton's Official Titles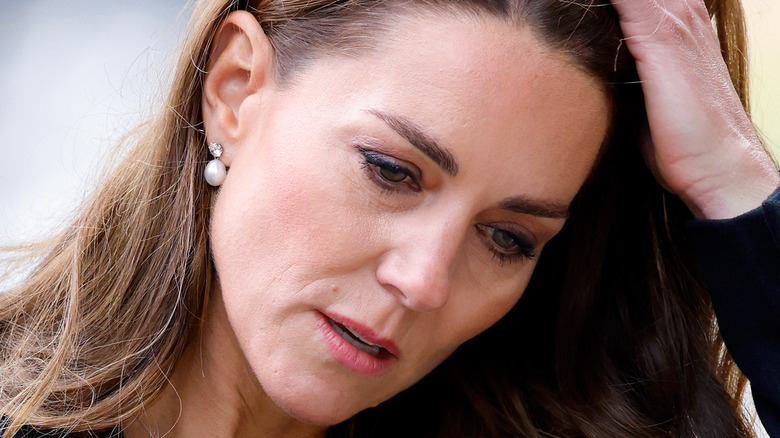 Max Mumby/indigo/Getty Images
When Kate Middleton married Prince William in April of 2011, he officially became the Duke of Cambridge, and she, the Duchess of Cambridge, a fact that is for the most part commonly known. Dukedom has traditionally been a gift from the Queen to senior male royal family members on their wedding day, according to Reader's Digest, and explains why Prince Harry and Meghan Markle became the Duke and Duchess of Sussex upon their 2018 trip down the aisle, in front of the entire world.
Kate has long held another title that we don't typically hear used — Princess William. Yes, really (via Woman & Home). Her official title until recently was much longer: Her Royal Highness Princess William, Duchess of Cambridge, Countess of Strathearn, Baroness Carrickfergu (via Good To Know). Try saying that ten times fast! Um, or maybe just twice.
As for why most people didn't refer to her as Princess William, well, it may have something to do with how only a princess of royal blood can use their first name styled with the title "princess," such as Princess Eugenie and Princess Beatrice, who are the daughters of Prince Andrew.
Now, Kate is truly a bonafide princess — but not forever.
Kate Middleton has followed in her mother-in-law's footsteps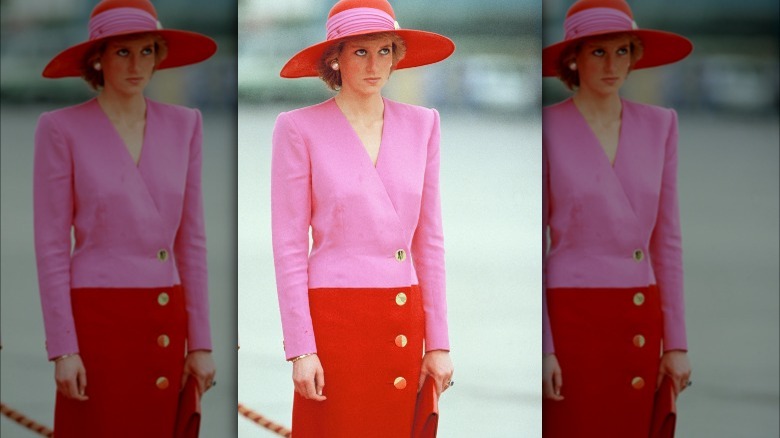 Georges De Keerle/Getty Images
Media outlets are largely reporting that Kate Middleton officially became a princess when Queen Elizabeth II tragically died in early September. That's because she inherited a title we long associated with another very famous and beloved royal: Princess of Wales.
For decades, we knew the future king's mother, Diana, as the Princess of Wales. In fact, she had held this title since her wedding day in 1981 and held onto it even after her death (via Royal.uk). It was only when Queen Elizabeth passed away and the former Prince of Wales, Charles, ascended the throne to become King that William inherited his title and therefore, Kate became the new Princess of Wales.
She's still a duchess too however, which is creating quite a bit of confusion. Indeed, Kate remains the Duchess of Cambridge following her acquisition of the title of Princess of Wales (via People). She's also the newly duchess of something else in addition to Cambridge, a changeover that happened when the Queen passed away.
Perplexed yet?
Kate Middleton will one day follow in the queen consort's footsteps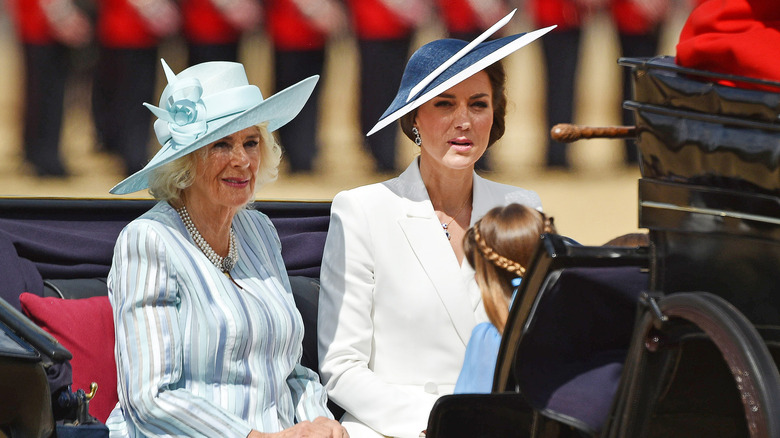 Wpa Pool/Getty Images
With King Charles III inheriting the throne, his wife Camilla has become queen consort, or Queen Camilla, and the ruling couple shed their titles of Duke and Duchess of Cornwall, with the Prince and Princess of Wales taking on those titles as well.
Incidentally, according to Yahoo!, Camilla never used the title of Princess of Wales out of respect for Diana. It's not to say that the title being bestowed upon the late princess' daughter-in-law hasn't happened without mixed feelings. As a source told The Telegraph, "This is her [Diana's] son and his wife, so in some ways, it will be coming full circle—but it will also be a poignant reminder of what we all lost."
Meanwhile, all of these titles may have left some royal fans — and the media — at a loss about how to refer to Kate.
The truth is that the Princess of Wales' official title is now Catherine, Princess of Wales. She has been an HRH since marriage.
As for what the future holds, like her mother-in-law, Kate Middleton will eventually become a queen consort.
The Queen decreed in February of this year that she wished for her daughter-in-law to take on the title of queen consort upon King Charles ascension to the throne. Since like Camilla, Kate will not be monarch, but married to the monarch, she too will technically be a queen consort, rather than a queen.