How Much Money Do RNs Make?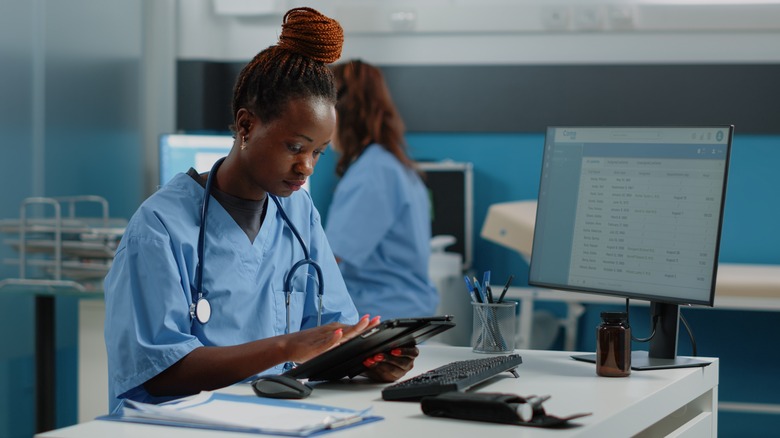 DC Studio/Shutterstock
Nurses are the backbones of healthcare and without them, we would all be lost. Whether we're ill, having a baby, or recovering from surgery, most of us can remember a nurse going out of their way to help us or a loved one. Nurses often have a sixth sense and can pick up on things that doctors don't, partly because they spend more time with the patient, but also because they are highly attuned and dedicated. On the whole, nurses know when a patient just isn't right and are the ones who alert the doctor in charge (via Modern Nurse).
In addition, according to a 2021 Gallup poll, nursing was named as the most trusted profession for the 20th consecutive year. "Nurses lead Gallup's annual ranking of professions for having high honesty and ethics, eclipsing medical doctors in second place by 14 points," the poll asserted. 
Nursing isn't just a job, it's a vocation that can also take a toll, especially in light of the COVID-19 pandemic. It takes a special person to devote their life to tending to the well-being of others. If you are thinking about going into nursing, as in any job, you'll want to consider salary.
Salaries for registered nurses vary according to state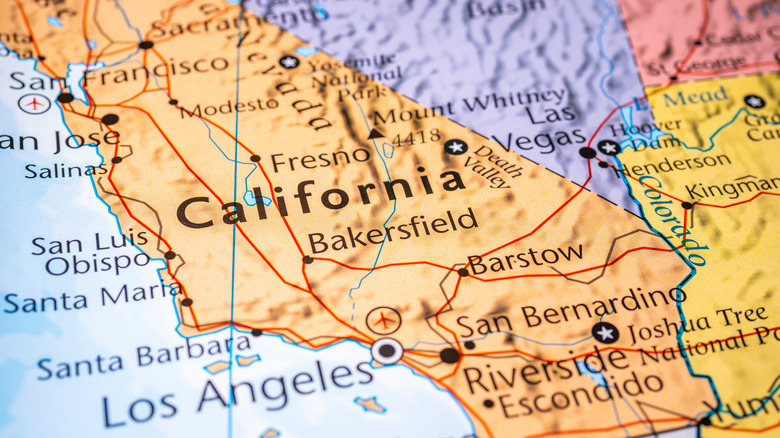 Alexander Lukatskiy/Shutterstock
It typically takes two to four years to become a registered nurse. An associate's degree in nursing degree is a two-year program, while a bachelor's in nursing degree, known as a BNS, takes four years to complete. Along with the degree, you must also finish clinical training and pass the licensing exam, NCLEX-RN (via Nurse Journal).
Like other jobs, a registered nurse's salary is highly dependent on where they live. According to the U.S. Bureau of Labor Statistics, the annual average salary ranges from $59,450 to $120,250. The top paying states are California ($124,000), Hawaii ($106,530), Oregon ($98,630), the District of Columbia ($98,540), and Alaska ($97,230).
States with the highest employment include California (registered nurses make $124,000), New York (nurses average $93,320), and Pennsylvania (nurses make $76,000). Overall, nurses are in high demand in all parts of the country and job prospects are good.
High-paying pathways in a nursing career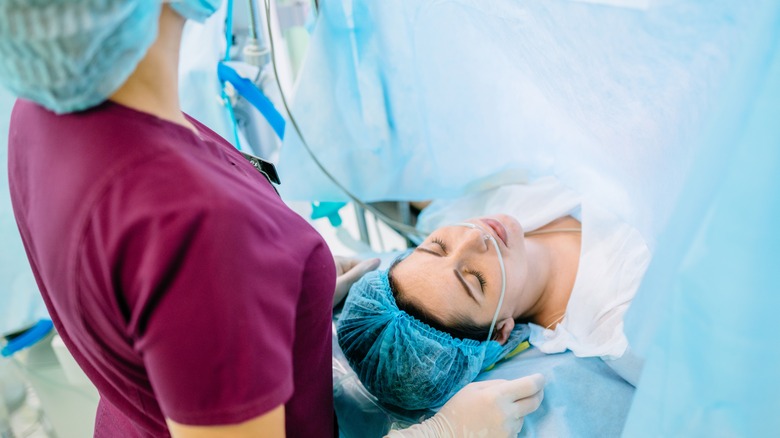 Iryna Inshyna/Shutterstock
Though most nurses start out working in hospitals or community settings, and that's where they gain their experience, there are several different career pathways that can be taken (via Every Nurse). Some nursing careers lead to six-figure incomes. They typically require a bachelor's degree in nursing followed by a master's degree in a nursing specialty.
Certified nurse midwives (CNM) — who provide care for pregnant people and their babies before, during, and after delivery — and clinical nurse specialists (CNS) — who take care of patients with chronic medical problems and also may be nurse educators — are two such pathways. CNMs make roughly $112,830 and CNSs have an average salary of 112,267 (via Nurse.org).
General nurse practitioners, who can see patients on their own and diagnose medical conditions as well as provide annual checkups, make $120,680 on average. Intensive care unit (ICU) nurses make about $120,243 and neonatal intensive care nurses — who care for premature and high-risk infants — make approximately $118,586. Certified registered nurse anesthetists — who provide anesthesia or sedation in the operating room — make the highest salary, averaging $195,610, though in certain states the salary is higher.