King Charles Found Out Queen Elizabeth Was Dying In This Surprising Way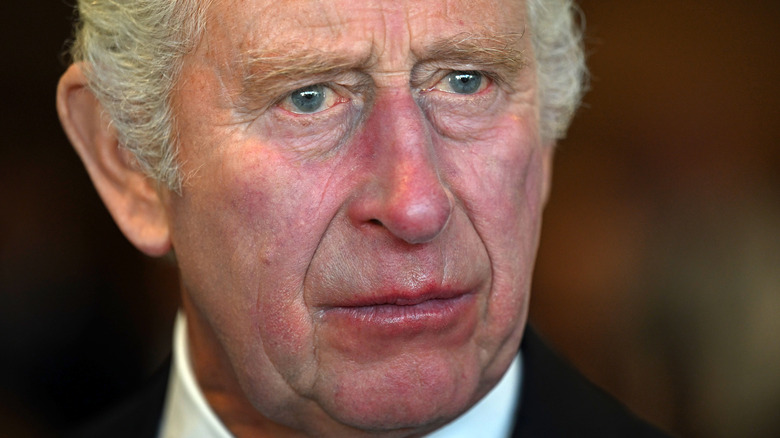 Wpa Pool/Getty Images
Details about where the royal family was when they heard the news about Queen Elizabeth II's death have sharped into focus in recent days.
While the queen's been having health problems for years, her death still came as a shock. Two days before her death, the queen met with Britain's new prime minister, Liz Truss. Photos of the event showed the queen seeming frail, but she was still on the job nonetheless. When public events were canceled the following day, questions may have been raised but everyone, royal family included, continued on like normal.
At 70 years, Queen Elizabeth's reign felt ever-lasting, but if you look at the timeline of Queen Elizabeth's health, there's been a noted decline after the death of her husband, Prince Philip. Since then, the queen had battled COVID and increasing "mobility issues." These mobility issues left the queen having to cancel many public appearances, including the State Opening of Parliament in May 2022 (via Reuters). More duties were canceled throughout the queen's Platinum Jubilee celebration, Us Weekly reports, due to "discomfort."
If the queen was concerned about her health, the only clue experts could find was her insistence on traveling to Balmoral Castle for her annual summer trip. Katie Nicholl, royal correspondent for Vanity Fair, told the BBC that the queen "insisted on making the journey and I think, she was the Queen of Scots and I think she wanted this to be part of her homecoming, her ultimate homecoming" (via Daily Mail).
This is where King Charles III was when he found out Queen Elizabeth was dying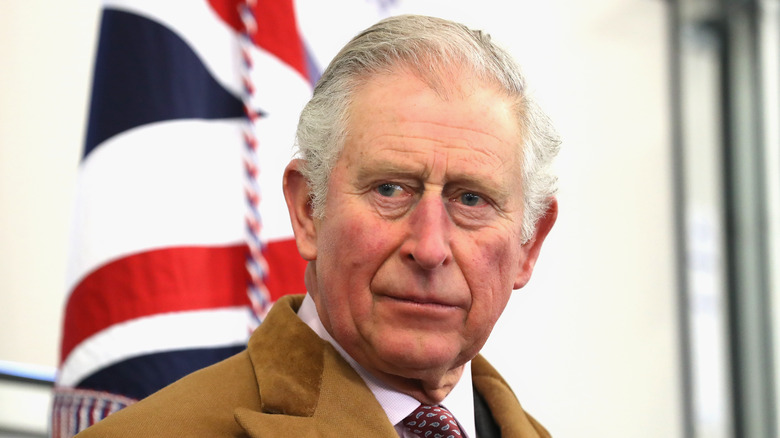 Chris Jackson/Getty Images
Thursday, September 8 was supposed to be a normal day for then-Prince Charles, Prince of Wales, and his wife, Camilla Parker Bowles. He had dined with Jenna Bush Hager and her husband, Henry Hager, the night before in what Jenna called a "wonderful" evening "filled with conversation that felt joyful," which made the news the next day all the more shocking (via NBC's "Today"). Summer in Scotland was wrapping up.
When she recounted witnessing this historical event, Jenna told Hoda Kotb and Craig Melvin during an interview on NBC's "Today" they had been at Dumfries House — a house King Charles III and Camilla bought, renovated, and gave back to the people of Scotland. Jenna flew to Scotland to interview Camilla about her book club, the Reading Room, and their "shared passion for books."
The interview was scheduled to take place around 2 p.m., Hager told Kotb and Melvin, but preparations were interrupted when she heard "sort of running up and down the halls" at 12:30 p.m. BST. It was around this time, too, that cameras caught Liz Truss' reaction to finding out about the queen's health. But then, according to Jenna, there was silence through Dumfries House.
At 12:34 p.m, Buckingham Palace released a statement about the queen's health, stating that she was "under medical supervision." By this time, according to Jenna, the then-Prince of Wales had already been rushed out to a helicopter.
King Charles III was in Wales on his day off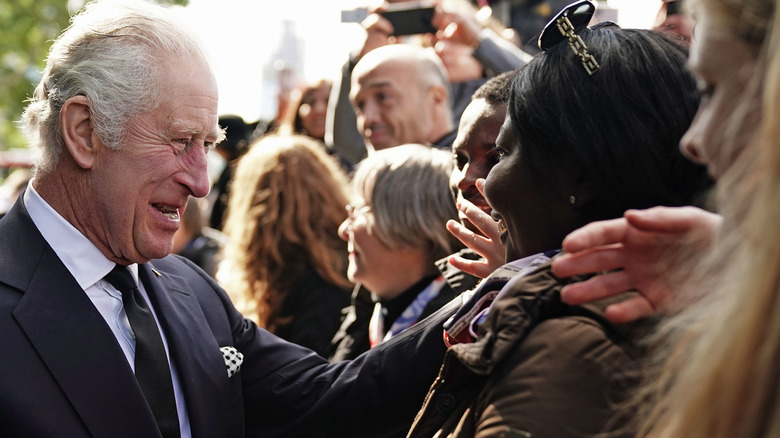 Wpa Pool/Getty Images
An hour after making their initial statement about Queen Elizabeth II's health, Buckingham Palace announced her death.
King Charles III, Camilla, and Princess Anne were at the queen's bedside, Variety reports, while Prince William, the Prince of Wales, and Prince Edward were en route. Prince Harry, Duke of Sussex, was also on his way too, royal expert Omid Scobie broke on Twitter, but without Meghan Markle. Catherine, Princess of Wales, was missing, too, staying instead with Prince George, Prince Louis, and Princess Charlotte, who had just started their first day of school, per People.
From that point on, the royal engagements have been non-stop. Not only did King Charles III need to help make final arrangements for a funeral the queen already had a heavy hand in planning, but there were also responsibilities he needed to tend to as the newly ascended king.
It wasn't until a week after his mother's death that the king was able to spend time alone. According to The National News, a day off from public events had been part of Operation London Bridge in order to give the new king time to "pause" and "prepare for his new role." While it may have been a day off from the public, it was not a day off; King Charles III was in Wales, making time to greet the crowd that had gathered outside of Cardiff Castle.