The Heartbreaking Death Of Prince Philip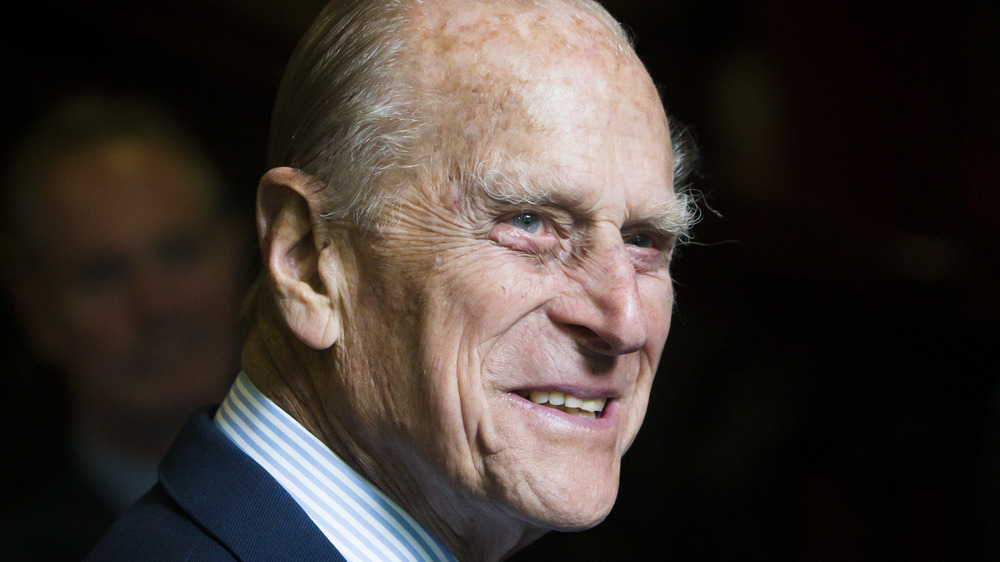 Wpa Pool/Getty Images
On April 9, 2021, Buckingham Palace announced that Prince Philip, Queen Elizabeth's partner of more than 73 years, had died. The royal statement said in part: "It is with deep sorrow that Her Majesty The Queen announces the death of her beloved husband, His Royal Highness The Prince Philip, Duke of Edinburgh. His Royal Highness passed away peacefully this morning at Windsor Castle ... The Royal Family join with people around the world in mourning his loss" (via CNN). 
The 99-year-old Duke of Edinburgh was previously admitted to the King Edward VII Hospital in London on what Buckingham palace first described as a "precautionary" visit (via BBC ). At the time of his death, The Duke of Edinburgh was the oldest member of the royal family and the longest-living consort in British Royal history, as per Express.
Prince Philip's 2021 hospitalization followed a similar episode in 2019, in which he spent four nights hospitalized for "observation and treatment" of a non-disclosed pre-existing condition (via The Guardian). After, he was rarely seen in public. "It's better to get out before you reach the sell-by date," the duke quipped to the BBC in an interview commemorating his 90th birthday. "I reckon I've done my bit so I want to enjoy myself a bit now, with less responsibility, less frantic rushing about, less preparation, less trying to think of something to say." He wouldn't step down from royal duties officially until 2017, at which point he was nearly 96 (via BBC).
Prince Philip's surprising passions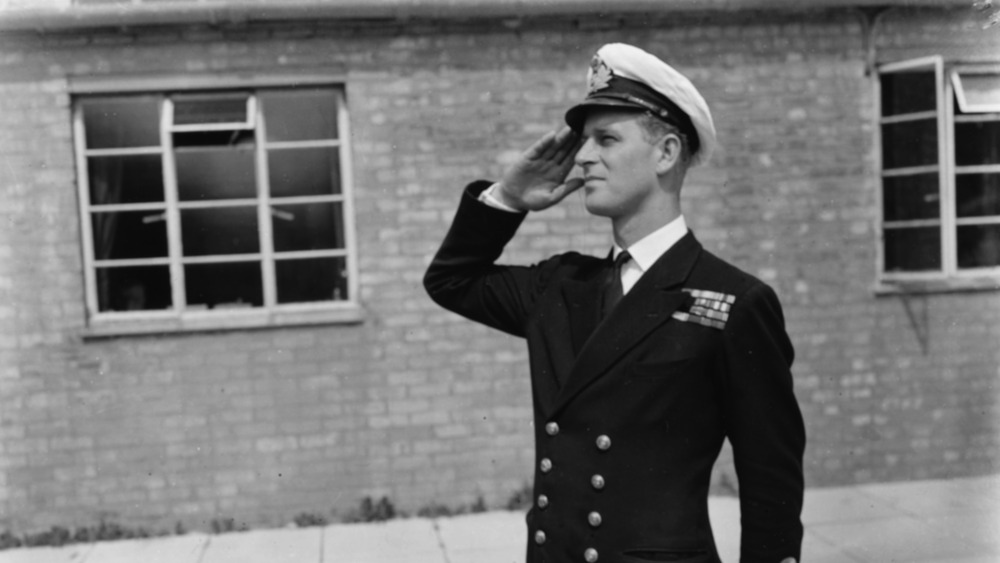 Keystone/Getty Images
If you've watched The Crown, you know. There are the cartoon cutouts you see plastered all over gossip columns. And then there are the people, who transform into symbols when they dress up in their royal titles. For the most part, we know the "Prince Philip" that Buckingham Palace has created for us. We are in awe of the man who continued practicing Canadian Air Force exercises, well into his 99th year (via Express). We remember Philip, the Navy officer who was awarded the Greek War Cross of Valor for his service during World War II (via Tatler). We celebrate the prince as the first Royal to cross the Antarctic Circle, while on tour with the HMY Britannia in 1957. We admire him as Queen Elizabeth's support system. As Her Majesty wrote on their Golden Wedding Anniversary " he has, quite simply, been my strength and stay all these years" (via Time).
We've gained glimpses of the man behind the title, too. When Prince Philip was not involved in one of 780 organizations or giving one of the 5,493 speeches he gave throughout his royal career, you might have found him reading (via The Guardian). Philip Mountbatten apparently had a healthy interest in alien sightings and a collection of books dedicated to the subject (via The Sun). And he had a passion for architecture. Design, he once admitted in an interview, "makes [life] worthwhile ... It makes it a positive experience rather than just having to struggle through it" (via Express).
A royal love story between Queen Elizabeth and Prince Philip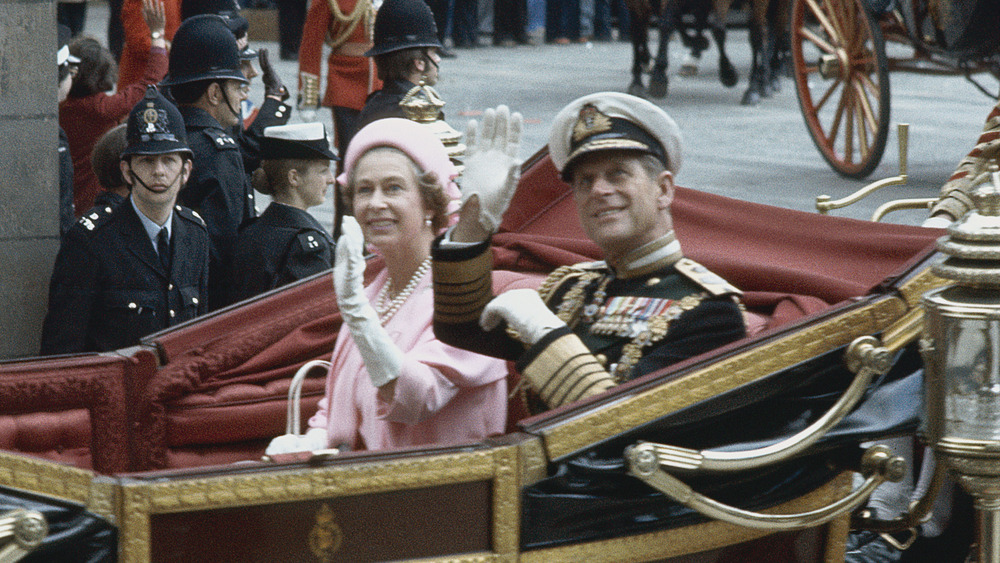 Graham Wiltshire/Getty Images
We  know, too, that Prince Philip was a dedicated letter writer. Perhaps you've read the letters which he once sent to Princess Diana (via Marie Claire). ("I cannot imagine anyone in their right mind leaving you for Camilla," he purportedly wrote). His love story with Queen Elizabeth also began with words on a page. As per Forbes, the two first became acquainted at a royal wedding celebration in 1934 but met again in 1939. Then, Philip, the son of Prince Andrew of Greece and Denmark and Princess Alice of Battenberg, was a navy officer. Elizabeth was 13, and (understandably) impressed after Philip succeeded in "jumping over tennis court nets." They became penpals. "To have been spared in the war and seen victory, to have been given the chance to rest and to re-adjust myself, to have fallen in love completely and unreservedly, makes all one's personal and even the world's troubles seem small and petty," he wrote. Princess Elizabeth was 21 when she finally married Lieutenant Philip Mountbatten (26) in 1947.
As an engaged couple, Elizabeth and Philip danced to "People Will Say We're In Love," a track from the musical, Oklahoma. It became their song, and true to their life together. Queen Elizabeth and Prince Philip's was not only the longest marriage in British royal history, but a passionate one. A royal employee once told Historian Sally Bedell Smith that the Queen "lights up when [Prince Philip] walks into the room. She becomes softer and lighter and happier'" (via People).