The Real Reason The Young And The Restless' Nikki Newman Detests Diane Jenkins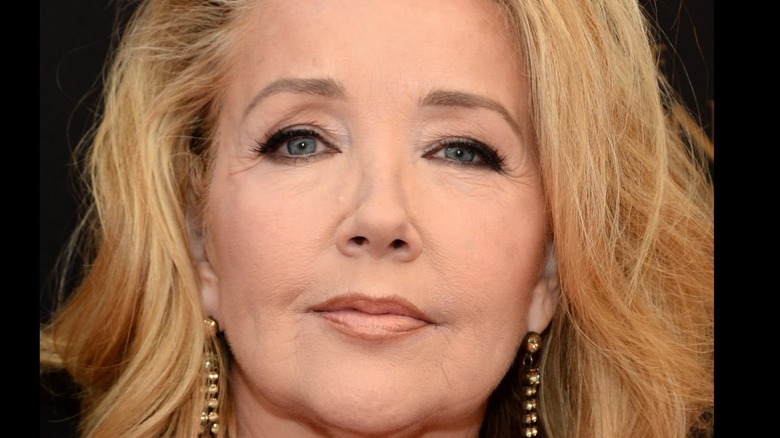 Matt Winkelmeyer/Getty Images
Ah, Nikki Newman — the doyenne of Genoa City, Wisconsin, the co-CEO of Newman Enterprises, and the on-again, off-again wife of billionaire Victor Newman. Played by Melody Thomas Scott since 1979, Nikki Newman has risen above her past as a stripper at the Bayou and former cult member to take over the reins from the late Katherine Chancellor (Jeanne Cooper) to emerge as the resident diva of "The Young and the Restless." 
While not nearly as flamboyant or outspoken as Katherine, Nikki still demands to be center stage and isn't above pouting or perhaps faking a terminal illness if it will help her get what she wants. However, Nikki is also the matriarch of the Newman clan and will do anything — make that anything – to protect her family when she perceives her loved ones are being threatened. So, when Diane Jenkins — Nikki's most hated nemesis — miraculously came back from the dead (per WUSA9), old wounds were reopened, and Nikki was forced to remember every evil thing that Diane ever did to her and her family. Now, the diva wants revenge.
Nikki and Diane: A rivalry decades in the making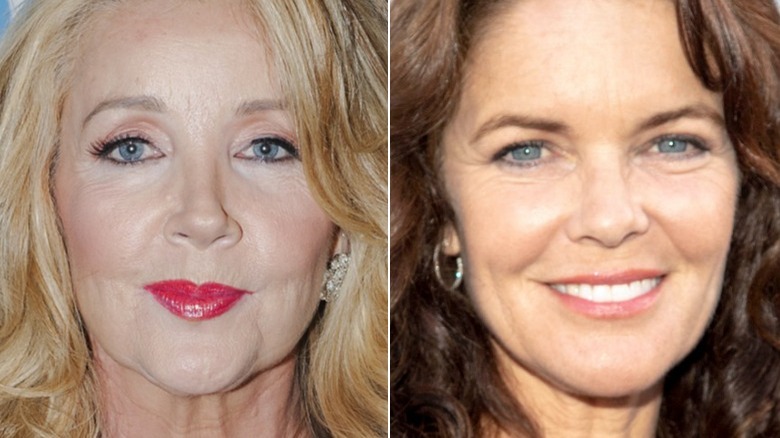 Eugene Powers/Shutterstock & Renard Garr/Getty
Diane Jenkins has been on "The Young and the Restless" canvas almost as long as Nikki and the two share a long, sordid history. Originally played by Alex Donnelly starting in 1982 (per Showbiz Cheat Sheet), Diane had an affair with Jack, but after he dumped her to marry the more respected Patty Williams, she blackmailed him into becoming Jabot's top model. 
Years later, Diane got dumped again, this time by then-husband Victor because he and Nikki reunited after Nikki was almost killed by her then-husband's deranged ex-wife, Veronica Landers (per Soap Central). Enraged, Diane plotted to have Victor's baby, but thanks to Nikki's subtle urging he had recently undergone a vasectomy. Undaunted, Diane stole his frozen sperm from the lab and got herself inseminated, completely unaware that Nikki was on to her and switched the samples. 
When Diane gave birth, it was to Jack's son, not Victor's. Diane (now played by Susan Walters pictured above) turned her sights away from the Newmans and to the Abbotts, and became obsessed with splitting Phyllis and Jack up. Nikki had a front row seat and watched Diane destroy her dear friend, Jack's, life, but Diane — ever the master manipulator — was just getting started.
Sometimes the dead just don't stay dead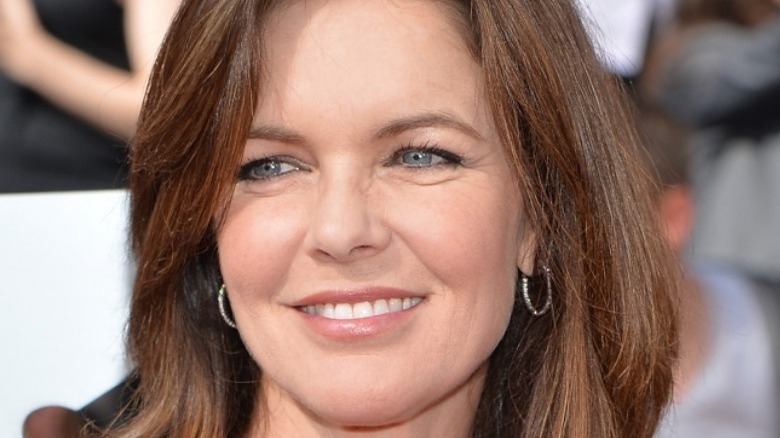 Michael Buckner/Getty Images
In 2010, Diane returned to town, now played by former "As The World Turns" vixen, Maura West (per Soaps In Depth). Nikki watched in horror as Diane slept with her son, Nicholas, schemed with Adam (then Michael Muhney) to fake a pregnancy hoping to lure Victor back into her clutches, and blackmailed Victor with proof that his daughter, Abby, was the reason Tucker lapsed into a coma (per Soaps In Depth). 
Desperate, Diane shipped her son, Kyle, off to Switzerland, and sent texts to all of her enemies, including Nikki. The next day, Diane was found dead in a lake and Nikki was, ultimately, revealed to be the killer. Although Deacon Sharpe confessed to striking the final blow that presumably killed Diane, Nikki still suffered knowing she took part in Diane's death — except Diane never died. 
More than 10 years later, Diane (once again played by Susan Walters) has returned to Genoa City alive and well and asking for forgiveness, but can Nikki ever forgive Diane like Kyle and even Jack seem to have? After witnessing Diane's ruthless behavior toward her family for the past several decades and now knowing that Diane allowed her to spend years thinking she played a part in killing her, it's doubtful Nikki will consider Diane anything other than her mortal enemy.