Carmen Rene On How Shapermint Is Changing The Shapewear Industry - Exclusive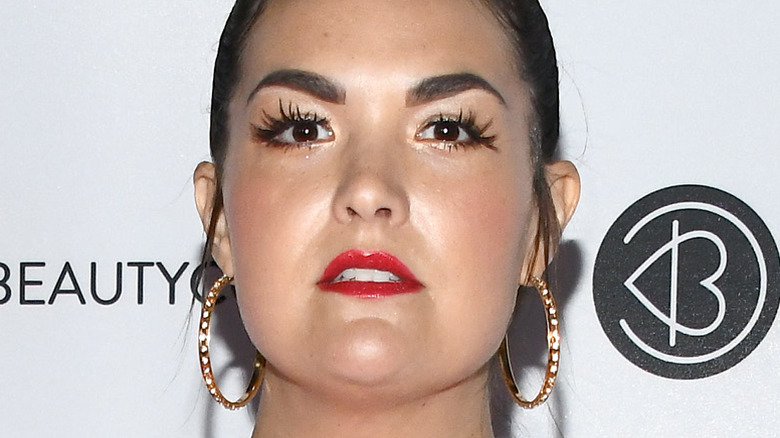 Araya Doheny/Getty Images
Carmen Rene — aka @eatthecaketoo on Instagram — is reshaping the intimate apparel industry, literally, as she teams up with Shapermint, an online, size-inclusive marketplace for shapewear that is dedicated to uplifting all bodies.
As a mental health advocate and body-positive social media icon, Rene has seen her star rise while connecting with others who also have lipedema and lymphedema, two conditions that result in the swelling of her arms and legs, as she explained in an Instagram video. Raising awareness for these issues while deconstructing toxic beauty industry standards has become a full-time job for Carmen Rene. Besides her successful social media platforms, she has also launched her own body-affirming Take Up Space merchandise that's as cute as it is inspiring. 
In an exclusive interview with The List, she talked about her journey toward helping others accept themselves, explaining what the pieces in her collection mean in the grand scheme of healing her relationship with her body. "All of my designs are inspired by lessons or daily affirmations that have helped me along my journey," she shared. "I am certainly not the first to create designs in the body acceptance space, but I did see a need for more body types to be represented."
The creator wants women to embrace taking up space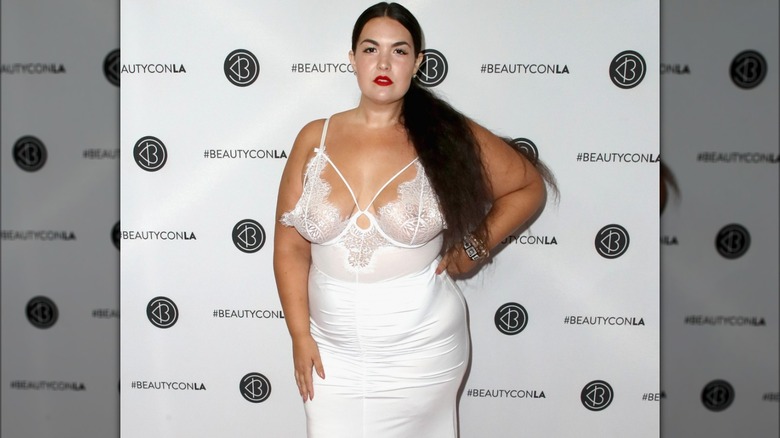 David Livingston/Getty Images
Representation is exactly what Carmen Rene achieves through her Take Up Space merch, all featuring encouraging messages like "more love" and "all bodies are good bodies." The influencer also makes sure to regularly check in with her designs to make sure they are representing the diverse range of humans she wants to celebrate. She shared, "Each summer, I have updated the bodies to try and incorporate more and more beautiful babes!"
The thought behind the clothing's signature saying is one that has had a profound impact on Rene's journey toward self-love and acceptance. "The concept of taking up space is one that a lot of women have to relearn to see as a positive," she shared. 
The creator also explained her own experience grappling with the space she occupies in the world. "I remember going through the majority of my life trying to make myself smaller, trying to take up as little space as possible physically and also with my voice in order to avoid unwanted attention on my body." 
She had an empowering message for folks out there trying to embrace the fullness of their bodies and selves. "As women, we need the reminder that we are allowed to enter every room with all the power we hold in our beautiful bodies, voices, ideas, and confidence. We do not need to make ourselves small in any way, shape, or form in order to make others comfortable."
Carmen Rene was impressed by Shapermint's commitment to body inclusivity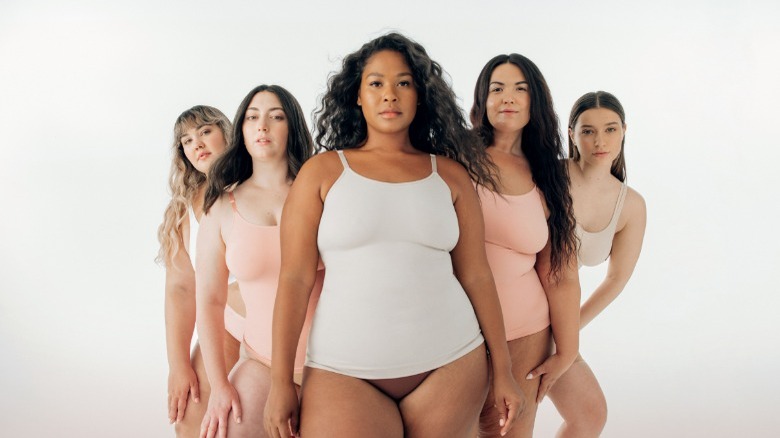 Ashley Batz
When Carmen Rene spoke to The List, she had some major news to share about the shapewear industry. "The days of restrictive shapewear are over! Or at least they should be," she added.
The speaker and activist dug into some of the qualities that make her brand partner Shapermint stand out as a leader in this monumental shift. "Shapermint products are comfortable and supportive and are the only shapewear products I have ever worn," Rene told us. "More importantly, they are really committed to creating a space and brand that encourages us to celebrate our bodies."
Rene's journey with Shapermint began in 2022 with the creator filming videos for the Shapermint Club, lending her powerful voice to the brand's crusade for body empowerment. These collaborations have left Rene impressed. She gushed, "Through their photo shoots, you can see how important inclusivity is to them, and we need to see more of that in this industry!"
Shapermint is a community that focuses on body confidence and an online marketplace for size-inclusive intimate apparel.