J. August Richards Reveals How The Angel Reunion Inspired Him To Join Vampire Academy - Exclusive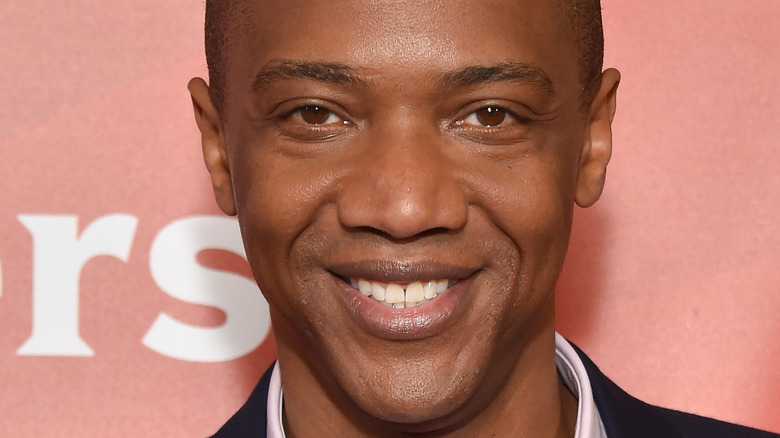 DFree/Shutterstock
"Angel" fans rejoice: J. August Richards is back in the vampire genre. Instead of hunting vampires, he plays one in Peacock's new "Vampire Academy" series. "Buffy the Vampire Slayer" universe fans may remember Gunn as the jaded vampire hunter turned Angel ally. Now, Richards has his own set of fangs as Victor Dashkov — a royal Moroi vampire set on righting the wrongs that this high society has upheld for over 1,000 years.
It's now been over 20 years since "Angel" debuted, and it's about time Richards returned to his vampire roots for another like-minded project. With that being said, what would Gunn think of Richards' shiny new fangs?
During an exclusive interview with The List, J. August Richards dished on how Gunn would react to Victor, how the "Angel" reunion inspired him to return to the vampire genre, and which "Angel" actor he wants to join him as a vampire on "Vampire Academy."
A vampire and a vampire hunter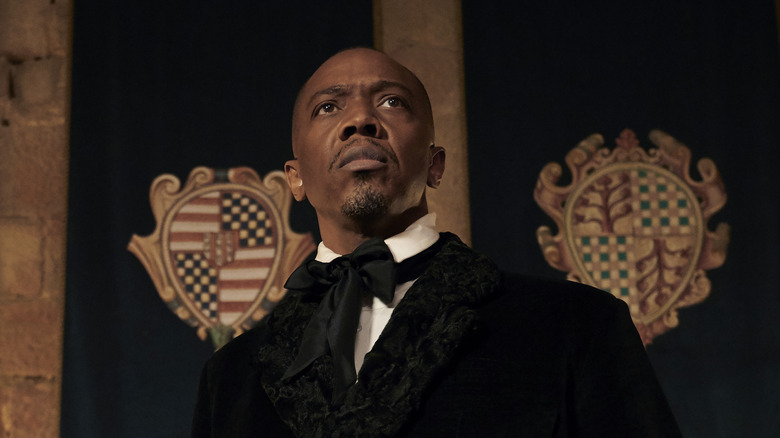 Peacock
On what it was like coming back to a vampire world after so long and what he thinks Gunn would do to Victor if he met him, J. August Richards said, "Wow." After gathering his thoughts for a second, he added, "Dang, you went there. You took it there. Well, early Gunn would want Victor dead immediately. Later Gunn might hear his story a little bit. That's how I'll answer that." Given that Gunn eventually works with Angel later in the show, that tracks.
While Richards has been itching to get back into the vampire genre for a while, the "Angel" anniversary inspired him to take the plunge. "We celebrated the 20th anniversary of 'Angel' right before the pandemic, I believe — a few years before the pandemic — so I thought it was the perfect time to come back to this genre," he recalled. "I always wanted to, and I knew that if I did, I'd want to come back playing a vampire. On 'Vampire Academy,' I play a royal vampire, which means I'm the head of one of 12 royal families — which means I wield a lot of power in this world."
Of course, Victor's family dynamics are certainly different from Gunn's. Richards added about Victor, "I have two daughters, Sonya and Mia, and because they're adopted, they're not considered royal like my [character]. Because of this, I am going to use my power to make society more just and equal for all parties." But best of all? Richards plays a wonderfully queer Moroi with an onscreen husband and adopted daughters. While the secret vampire society treats Dhampirs like second-class citizens, it's nice to know that backward ideology doesn't seem to extend to race or sexual orientation — as long as the royal bloodlines continue.
Will we ever see this familiar face on Vampire Academy?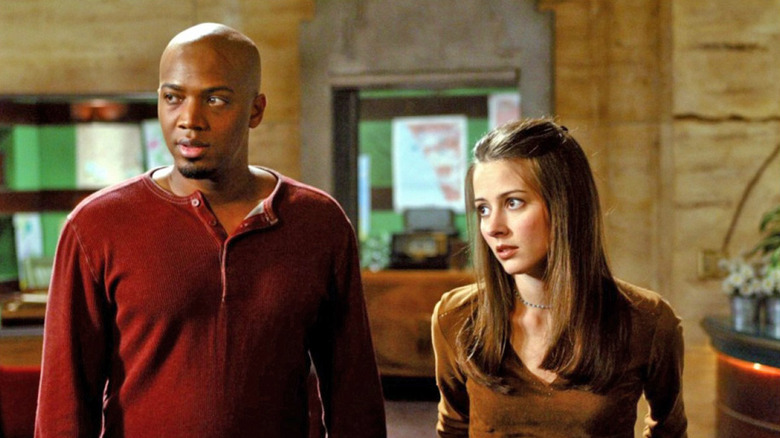 Warner Bros.
J. August Richards had a particularly exciting answer for "Angel" fans when it came to which former co-star he wants to see on "Vampire Academy." He said, "I'd bring Amy Acker over here because she didn't play a vampire on our show ["Angel"] either, although she did play Illyria. I would bring her over to this show so that she could play a vampire as well." For fans who need a bit of an "Angel" refresher, Acker played Winifred Burkle (Fred), Gunn's short-lived love interest before she set her sights on Alexis Denisof's ridiculously named character, Wesley Wyndam-Pryce.
Richards' co-star and onscreen daughter, Jonetta Kaiser (Sonya Karp), chimed in with, "I worked with Ja Rule. He'd probably be really cool as a vampire." Richards responded, "He would be. He could throw a Fyre Festival for the non-royal Moroi." Kaiser was pleased with the suggestion, adding, "That'd be awesome — non-royal Moroi."
The first four episodes of "Vampire Academy" are now streaming on Peacock, with new episodes being released on Thursdays.