Former Butler Breaks His Silence On Bizarre Myths About King Charles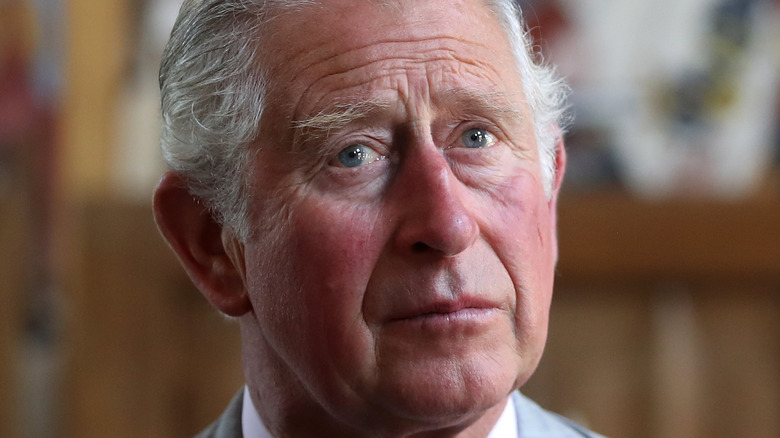 Chris Jackson/Getty Images
Since he's spent his entire lifetime in the spotlight, many strange facts about King Charles have been revealed over the years. Some of these odd stories have been supported by unusual comments Charles himself has made to the press. "I have eavesdropped on what visitors have said," the now-king admitted in a 2010 BBC documentary, referring to tourists at his Gloucestershire estate (via ABC News). "When they're going 'round outside the windows. Sometimes you've got to lie on the floor."
On the flip side, the new monarch has also been the subject of myths surrounding the royal family. To debunk some of these tales, starting in 2012, Charles began using the FAQ section of his website to post the correct information. According to royal expert Richard Kay, Queen Consort Camilla used her power to encourage Charles to correct these falsehoods. "Of these the most eccentric was that at breakfast, seven eggs each boiled to a different degree of softness were set before him so that he could choose the one with the right consistency," Kay told Express.
This story originated in the 2006 book "On Royalty" by Jeremy Paxman, per Brisbane Times. While this question is no longer on the site,   The World reported that Charles' response was, "he doesn't and never has done, at breakfast or any other time." He has also received help from other people when it comes to setting the record straight, one person being his former butler, Grant Harrold.
Grant Harrold is debunking myths on King Charles' behalf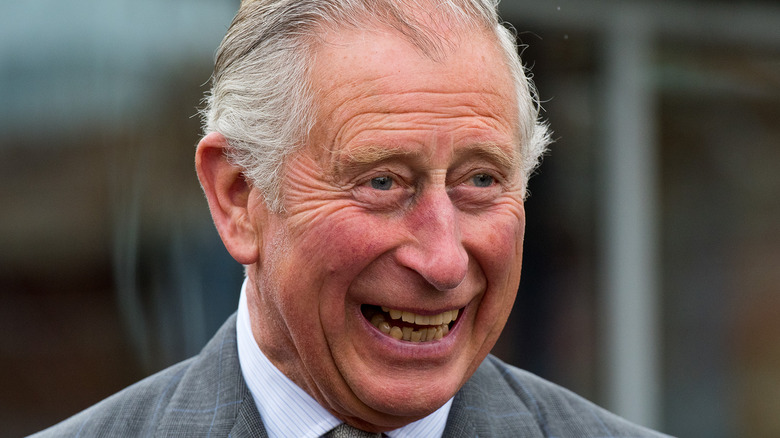 Ben A. Pruchnie/Getty Images
Grant Harrold worked as a royal butler for King Charles from 2004-2011, per Woman & Home. "He's an amazing man," Harrold told ET Online. "I think he will be a good king, personally, because I've seen what he's like as a person."
Now Harrold is speaking out about untrue tales concerning his former boss. Previously, author Tom Bower claimed in the Daily Mail that Charles once transported all his bedroom furniture and his own toilet seat when he stayed at a friend's home. "Somebody said to me, 'Oh did you have to carry the loo toilet seat around?'" Harrold shared. "And I said, 'What toilet seat?' I've never heard of this."
Harrold also disagrees with a story told by another former royal butler, Paul Burrell. Speaking in the Amazon documentary, "Serving the Royals: Inside the Firm," Burrell claimed Charles' "pajamas are pressed every morning so that they don't have creases in them for the next day. His shoelaces are pressed flat with an iron" (via Cheat Sheet).
However, this description didn't match up with Harrold's experience. "Why would you even iron shoe laces? It doesn't even make sense," the former royal butler told ET Online. "It's completely made up and I don't know where these comments come from." Harrold was baffled that this myth took hold in the public imagination. "I don't know what they're trying to achieve from it, because it's just silly," he added.