New York Just Made Sure Donald Trump's Legal Troubles Got Way Worse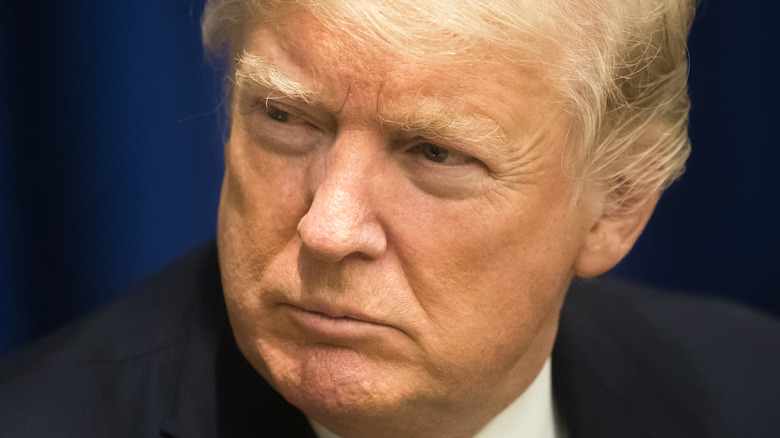 Drop of Light/Shutterstock
Former President Donald Trump has been dealing with a long list of legal problems since he left the presidency following his single term (via the BBC). Most notably, findings from the FBI raid of his Florida home at Mar-a-Lago. The agents were in search of documents — most of which were classified — that the former president may have taken on his way out of the White House. 
Trump is also dealing with a major investigation from the January 6 Congressional Committee in regard to the insurrection that occurred at the Capitol building last year. According to ABC News, a hearing on September 28 could be the last.
"I can say that unless something else develops, this hearing at this point is the final hearing. But it's not in stone because things happen," Representative Bennie Thompson shared. This signals that a decision could be made regarding Trump's influence on the events, if any.
Those are just a few of the 45th president's legal troubles. Now, the state of New York is adding to his woes.
Trump and his children are at the center of a new lawsuit in New York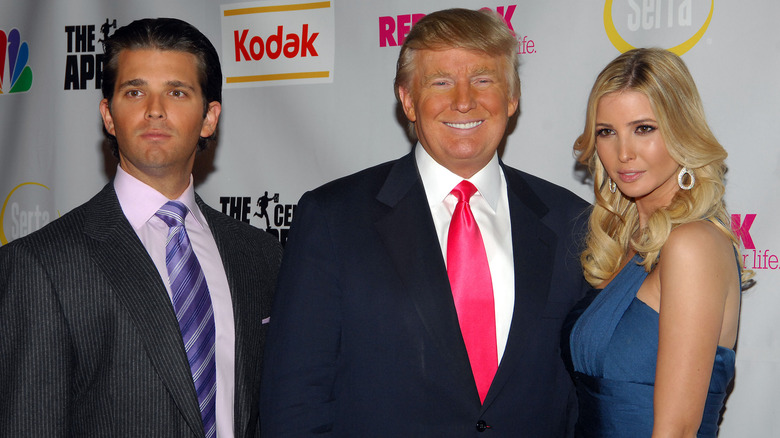 Rob Loud/Getty Images
Donald Trump has been involved in a slew of legal cases in his native New York state. Back in July, he was in New York City for a deposition regarding allegations of financial fraud (via The Guardian). Now, the state is moving forward with a lawsuit.
According to CNN, New York State Attorney General Letitia James has issued a lawsuit against Trump, his three eldest children, and the Trump organization for claims of fraud. The lawsuit is over 200 pages and states expansive issues surrounding fraud across all of Trump's business ventures. Claims include overvaluing his businesses with deceptive appraisals, resulting in defrauding lenders, insurers, and tax authorities.
"This conduct cannot be brushed aside and dismissed as some sort of good-faith mistake," Attorney General James said. "The statements of financial condition were greatly exaggerated, grossly inflated, objectively false, and therefore fraudulent and illegal," she added. "And as a result of that we are seeking relief, and Mr. Trump, the Trump Organization, his family — they should all be held accountable," CNN reported.
The lawsuit is looking for the Trump organization to pay out $250 million in missing funds, as well as preventing Trump and his children from serving as heads of businesses in New York state. The investigation has been unfolding for three months and the lawsuit was issued following the deposition. Trump's attorneys issued a statement denying these allegations.