The January 6 Commission Wants To Know If Donald Trump Committed This Crime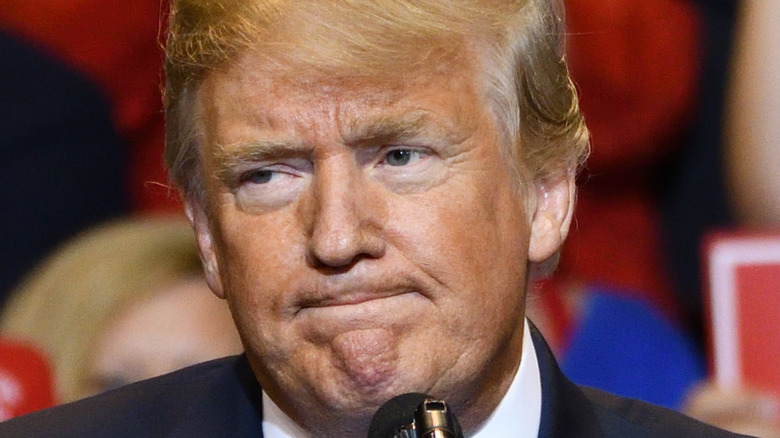 Evan El-Amin/Shutterstock
When the House of Representatives Select Committee on Jan. 6 voted to recommend criminal contempt charges for former Trump White House chief of staff Mark Meadows, members revealed that Meadows had previously given thousands of records to the committee before refusing to comply with a subpoena for testimony. 
Republican Representative Liz Cheney read off a trove of text messages Meadows received from people like Donald Trump Jr. while the Jan. 6 attack on the Capitol was in progress, according to The Washington Post.
Cheney noted that Meadows' testimony was needed to determine former President Donald Trump's culpability in the bloody riot that killed five people and injured countless others. 
"Mr. Meadows's testimony will bear on another key question before this committee," she said. "Did Donald Trump, through action or inaction, corruptly seek to obstruct or impede Congress' official proceeding to count electoral votes?"
As Rachel Maddow pointed out on her eponymous MSNBC show on December 13, 2021, Cheney may have been purposely choosing her words to warn Trump that he may be liable for a crime. "To corruptly seek to obstruct or impede Congress' official proceeding to count electoral votes is a crime," per the show's Maddow Blog.
Now, another Republican lawmaker is confirming Maddow's speculation.
Adam Kinzinger admits the Jan. 6 committee is looking at a possible Donald Trump crime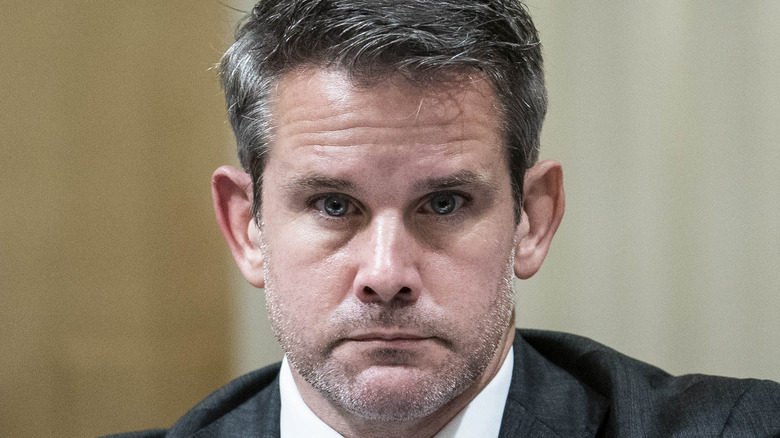 Bloomberg/Getty Images
When appearing on CNN's "State of the Union" on Dec. 19, 2021, Representative Adam Kinzinger confirmed that the Jan. 6 committee is indeed investigating whether Donald Trump committed the act of corruptly obstructing or impeding official Congressional acts the day of and leading up to the Capitol riot when the 2020 electoral votes were set to be certified.
Kinzinger — the only Republican on the committee aside from Liz Cheney and one of the few House members to vote to impeach Trump after the Capitol riot — admitted that he could not yet determine if Trump had committed a crime. However, he feels that, by the time the committee finishes its work, they should be able to, he said.
"By the end of our investigation, and by the time our report is out, [we'll] have a pretty good idea," Kinzinger told Jake Tapper.
As Congress cannot charge people with a crime and can only refer someone for criminal charges to the Department of Justice, Kinzinger said that the committee was prepared to do so if necessary.
"We'll be able to, you know, have out on the public record anything Justice Department needs maybe in pursuit of that," he said. "Nobody is above the law. And if the president knowingly allowed what happened on Jan. 6 to happen, and in fact was giddy about it, and that violates a criminal statute, he needs to be held accountable for that."