One Story That Will Never Become The Plot Of A Hallmark Christmas Movie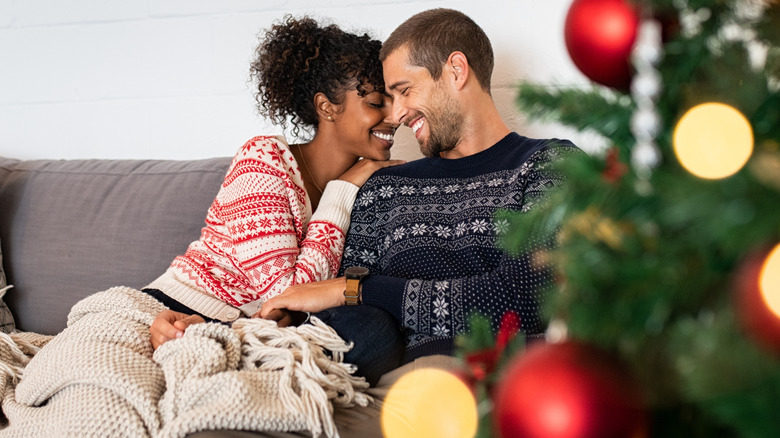 Rido/Shutterstock
We all know that Christmas movies on the Hallmark Channel are wildly popular. In fact, according to Forbes, at least 80 million viewers tune into a few minutes or more of a Hallmark Christmas movie throughout the season. Clearly, the famously wholesome network is doing something right when it comes to its holiday content, so who are we to question their methods? Still, those methods are very, very specific. There are around 40 original movies that premiere on the channel every holiday season, per Taste of Home, and they all have strict rules.
From holiday spirit to love in the air, there are elements we expect to see in every movie to grace the network's Countdown to Christmas lineup (via Screen Rant). Of course, there are also the tropes that make Hallmark what it is –– like a leading lady returning to her small hometown and unexpectedly finding love or dumping her distant, suit-sporting fiancé for a new, down-to-earth, flannel-clad love interest. Yet some things in the Hallmark holiday lineup are non-negotiable, and there's one thing in particular that will always be there.
What you'll never see in a Hallmark Christmas movie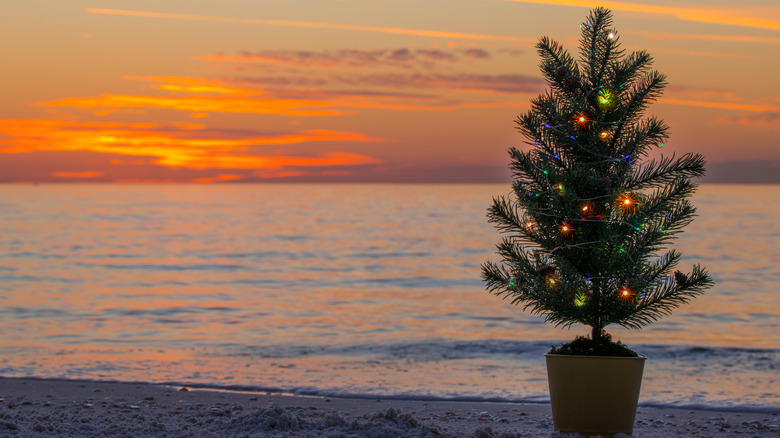 Artiom Photo/Shutterstock
It's just not Christmas without snow, right? Well, while Christmas still happens in places without snow, the Hallmark Channel is not one of them. Chances are you never even noticed, but whether you realize it or not, we can assure you that you've never seen a Christmas movie on Hallmark that didn't have any snow. Michelle Vicary, the executive vice president of programming for Crown Media Family Networks — the Hallmark Channel's parent company — told The Wall Street Journal that not only have you never seen a snowless Hallmark Christmas movie; you never will. "Every year, we get scripts with something like, 'It's the first year in the country's snowiest city that they had no snow.' Nope. Not on Hallmark, it's not," Vicary explained.
That's right. Snow is a requirement for a Hallmark Christmas. Of course, that means The Hallmark Channel needs to cover every set in snow. According to visual-effects pro Luc Benning, who frequently works with the network, there isn't just one tried-and-true method for making every Christmas it portrays a white one (via Insider). They use anything from the snow that comes from machines on ski slopes to foam, ground-up limestone, or even actual shaved ice.
Hallmark Christmas movie must-haves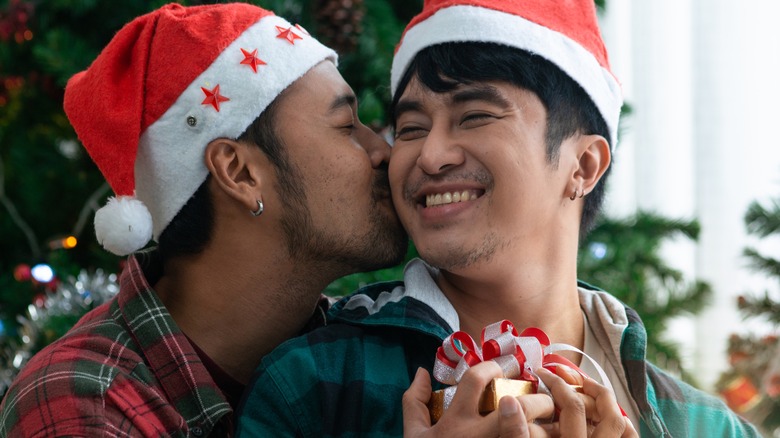 Chomplearn/Shutterstock
Snow isn't the only constant in every Christmas movie on The Hallmark Channel. While nothing is quite as non-negotiable as snow (except a happy ending, of course), there are plenty of things you'll see pop up again and again (via Screen Rant). For one thing, Santa exists. Yes, not all Hallmark Christmas movies include the North Pole, but when they do, Santa is 100% real — as is all the holiday magic that comes along with him. 
There's usually a small town with classic small-town traits involved, and Santa is sometimes in that small town (via TV Insider). Often there are childhood sweethearts reunited through the Christmas spirit, and you may even see a regular country girl falling in love with the prince of a made-up land in front of a snow-covered backdrop. No matter what the snowy story entails, though, there are plenty of Hallmark movies that are totally worth your time. And we have a feeling there will be quite a few more to add to the list when December rolls around.