A Royal Cousin Has Harsh Words About Meghan Markle's Treatment Within The Family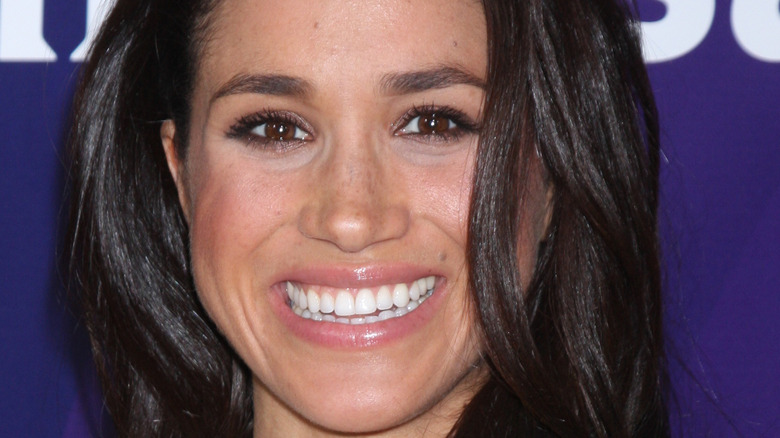 Kathy Hutchins/Shutterstock
Meghan Markle, the Duchess of Sussex, has been open about her difficulties settling into life with the United Kingdom's royal family. When she began dating Prince Harry, the Duke of Sussex, in 2016, issues with the press kicked in immediately, Us Weekly reports.
A source close to the family issued a statement. "Prince Harry is worried about Ms. Markle's safety and is deeply disappointed that he has not been able to protect her. It is not right that a few months into a relationship with him that Ms. Markle should be subjected to such a storm," it read. "He knows commentators will say this is 'the price she has to pay' and that 'this is all part of the game.' He strongly disagrees. This is not a game — it is her life and his."
Things only got worse from there. In a shocking interview with Oprah Winfrey, the couple opened up about allegations of unfair treatment the duchess received from the duke's family (per The New York Times). There have been claims that Harry's brother, Prince William, Prince of Wales, was bullying his wife. Meghan has since spoken about forgiving the royal family.
Although the family came together for Queen Elizabeth II's funeral, it is clear that there are still issues brewing under the surface. The issues are so intense that even further removed cousins are weighing in on the subject.
A third cousin of King Charles has something to say about the treatment of Meghan Markle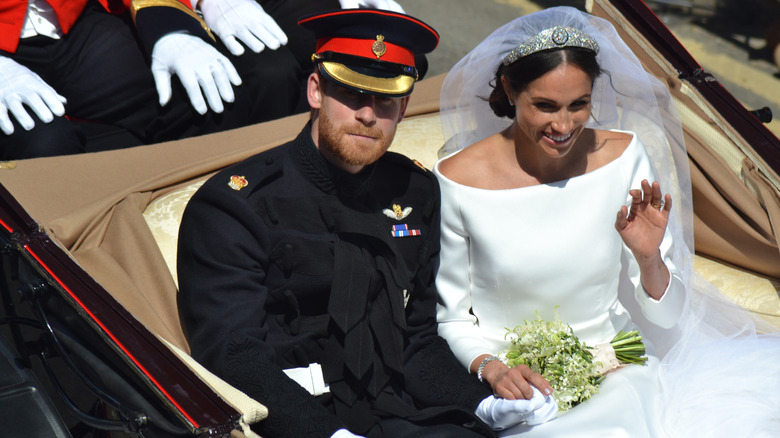 Blueskynet/Shutterstock
The struggles between Meghan Markle, the Duchess of Sussex, and the rest of the royal family have been an ongoing issue. While the situation is complicated, Meghan has had the support of some members of the family, like Sophie, the Countess of Wessex (via The Times UK).
Now, another member of the family has come forward in support of the duchess. Christina Oxenberg, a descendent of Serbian royalty and King Charles III's third cousin, has spoken out about the hazing performed by the royal family on newcomers (per Page Six). "To Meghan Markle, I say, 'What you are going through is a hellish kind of hazing,'" shared Oxenberg. "If she can just hang in there, someone else will come along who can take the heat. Nobody gets a pass."
She added that even Catherine Middleton, the Princess of Wales, didn't get a pass. "They thought it was all very funny — Kate Middle Class and Sarah Ferguson and Koo Stark," she said. "They meant no disrespect; after all, she is the future queen of England."
Oxenberg also claims Meghan had a tough time because she was American. "They are tough, they are tough on foreigners," she said. "It's not about your skin color, it's about being a foreigner." She concluded by stating, "She is Harry's choice of wife. By their own metrics, they have called it a class system. They came up with that system, [by which] you have to respect Harry's choice."
This treatment has allegedly been going on behind the scenes for decades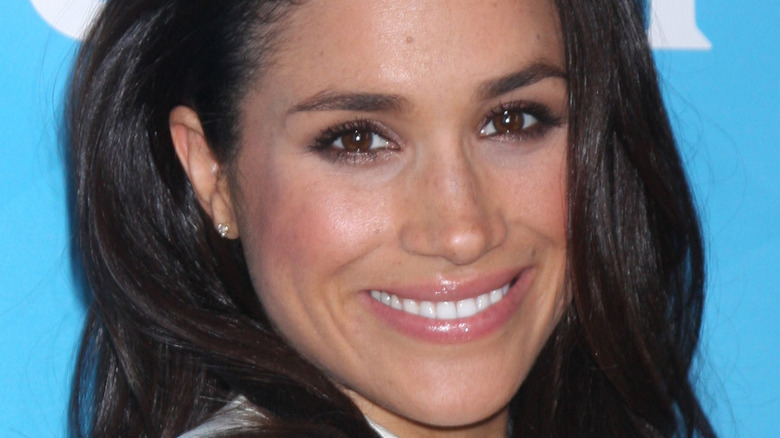 Kathy Hutchins/Shutterstock
Hazing at the hands of the royal family did not only impact Meghan Markle, Christina Oxenberg shared. This has been going on for decades, according to Oxenberg, who recalled how another woman who married into the family was forced to deal with the same issues (via Page Six). Prince Michael of Kent's wife, Marie Christine von Reibnitz, of Czech-German descent endured a similar situation.
"She was treated the same way Meghan [has been] treated — with this mocking and lack of respect," Oxenberg recalls. "We always used to mock her because she kept referring to the royals as 'delicious cousins.' [The hazing] was all done out of habit and not full of hatred and violent plotting. I was a witness."
Oxenberg believes that Markle has endured the worst of the hazing, however. It's not only the royal family who have given her a hard time. KQED reports that some citizens of the United Kingdom still lacked compassion and acceptance as Markle attended the various ceremonial traditions in honor of Queen Elizabeth II's passing.