The Lifetime Movies That Feature Hayden Panettiere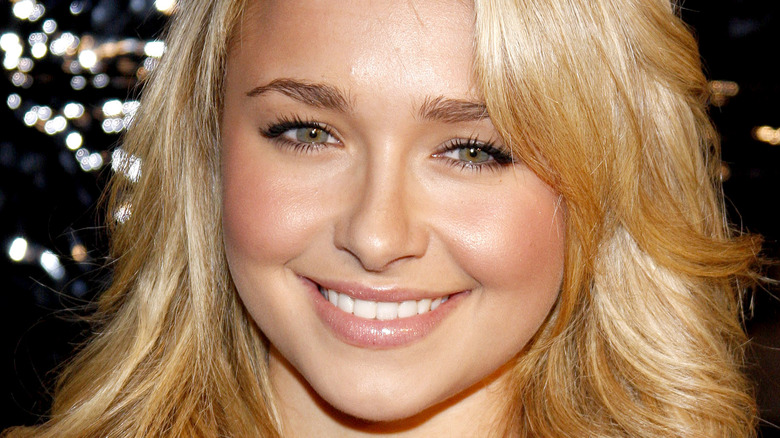 Tinseltown/Shutterstock
While Lifetime made-for-TV movies get a bad rap for being melodramatic and low-budget, they've actually featured many stars with highly successful careers. From ex-Disney star Raven-Symoné to comedian Kristen Wiig, there is no shortage of famous actors that have graced the Lifetime screen. Although some fans may not have realized it, Hayden Panettiere is another example of an established actress who's starred in several Lifetime movies.
Panettiere started her career as a child actor in the soap opera "One Life to Live" and has since appeared in several TV shows and movies (via IMDb). She is well known for playing Claire Bennet in the 2002 series "Heroes" and Juliette Barnes in the 2012 show "Nashville." In terms of film acting, you might recognize Panettiere from teen movies such as "Bring It On: All or Nothing," "Ice Princess," and "Racing Stripes," or bigger titles like "Remember the Titans" and "Scream 4." The actress also has extensive experience in voice acting, performing in animated films such as "A Bug's Life" and "Alpha and Omega" and voicing characters in video games like "Kingdom Hearts II" and "Until Dawn."
Adding to her long list of credits, here are the Lifetime movies that Panettiere has starred in.
Hayden Panettiere's most popular Lifetime movie is a Christmas movie
Avid Lifetime watchers may recognize "If You Believe," a 1999 Christmas movie that puts a spin on the classic "A Christmas Carol" tale (via TVTropes). The story follows a book publisher named Susan Stone, played by Ally Walker, who has become emotionally jaded. Child actress Panettiere appears as her "inner-child" to help restore her love for Christmas and life.
"If You Believe" is also the highest-rated of Panettiere's Lifetime films on IMDb, scoring a 6.3 out of 10, with reviewers especially praising the actress's performance. One reviewer writes, "Hayden Panettiere, as the young Susan, is winning and joyful without a touch of hamminess." Another one says, "I enjoyed all performances, but I have to say that Hayden Panettiere left a lasting impression."
"If You Believe" is definitely worth checking out for big fans of Panettiere or those who just love feel-good Lifetime Christmas movies.
Hayden Panettiere has also starred in other Lifetime films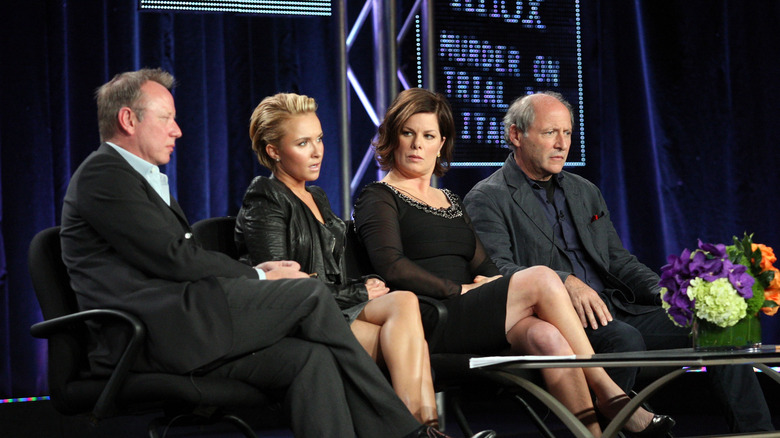 Frederick M. Brown/Getty Images
Besides her most popular Christmas credit, Hayden Panettiere has also starred in Lifetime movies based on real-life events.
"Lies My Mother Told Me" is a 2005 film about a mother-daughter duo named Laren and Haylei Sims, played by Joely Richardson and Panettiere. It follows the two as they begin to build new lives using fake identities and stolen credit cards after Laren goes on the run from the law. The movie is based on the real Laren Sims, who murdered her husband Larry McNabney in 2001 while living under the alias Elisa McNabney, per Distractify.
"Amanda Knox: Murder on Trial in Italy," released in 2011, is another Lifetime movie starring Panettiere that is based on true events. The actress played Amanda Knox, the infamous American exchange student who was accused of murdering her British roommate, Meredith Kercher, in 2007 (via ABC News).
While neither film scored higher than the 6.3 IMDb score earned by "If You Believe," they are still interesting watches if you enjoy Panettiere's acting and are in the mood for a little Lifetime true crime cheesiness.