Joy Behar's Intense Emotions About Trump's Latest Lawsuit Couldn't Be Contained On-Air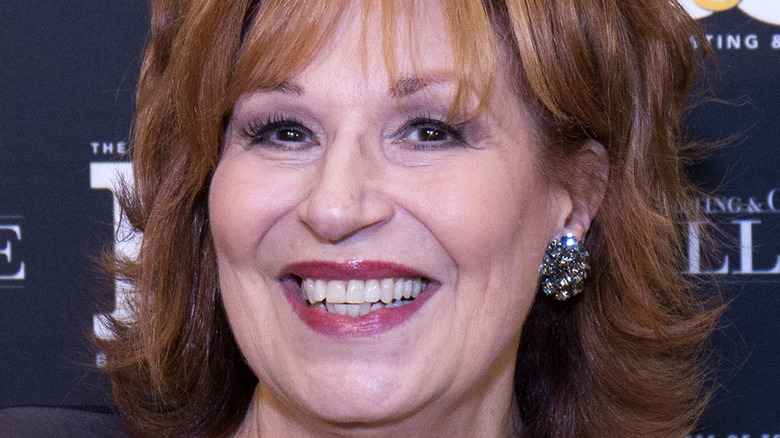 Santiago Felipe/Getty Images
No doubt delighting those who have been waiting since 2016 for him to finally be held accountable, New York just made sure Donald Trump's legal troubles got way worse. According to The Guardian, the state's attorney general Letitia James has launched a civil lawsuit against the controversial former president. She explained, "Donald Trump falsely inflated his net worth by billions of dollars to unjustly enrich himself and to cheat the system, thereby cheating all of us. He did this with the help of the other defendants."
James was referring to adult children Eric Trump, Donald Trump Jr., and Ivanka Trump, all of whom were deposed in a previous lawsuit against their father, which ran for the first three years of his presidency. This latest action claims: "The number of grossly inflated asset values is staggering, affecting most if not all of the real estate holdings in any given year."
As a result, the attorney general wishes to prohibit all four Trumps from serving as executives in New York, while the Trump Organization won't be able to accrue any further financial loans or commercial property for a period of five years. James has referred the complaint to federal prosecutors and the IRS accordingly.
During a press conference in New York, she stated, "This conduct cannot be brushed aside and dismissed as some sort of good-faith mistake," as reported by CNN. The Trumps might be shaking in their (designer) boots but Joy Behar is loving every minute of it.
The View co-host couldn't hide her delight over the news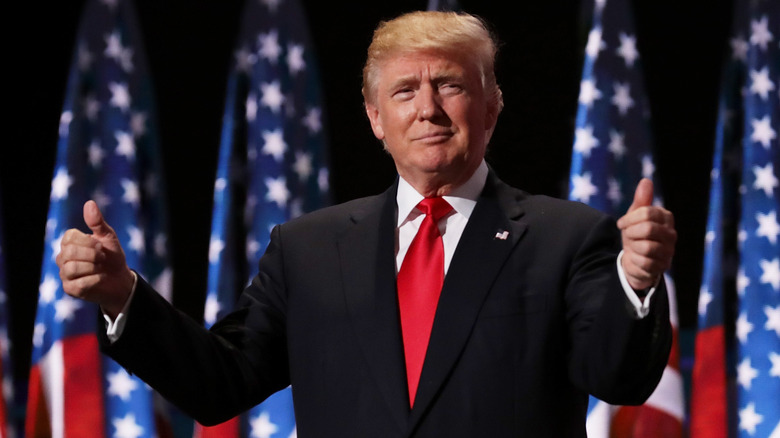 Chip Somodevilla/Getty Images
Joy Behar had a pretty memorable interaction with Donald Trump, earning the former president's ire after claiming he wore a wig, per E! News. Behar recalled how he was "really pissed" and even sent a strongly-worded letter chastising her. Trump's legal team claimed he was "livid." The missive also clarified, "He does not wear a wig. She can come over to the office and pull it and see for herself that it won't come off."
Behar could find herself on the receiving end of another angry note after a recent "The View" episode. Decider reports she was giddy with excitement upon learning about the latest lawsuit against Trump. The TV icon pointed out how he "exaggerates everything," including consistently claiming more people were in attendance at his rallies — and, crucially, Trump's presidential inauguration. 
Behar quipped, "He'll go to jail and he'll be like, 'This cell is the biggest, the most beautiful cell I've ever been in. 14,000 square foot cell I'm in.'" She also pointed to how sensitive Trump is about his personal wealth. In fact, co-host Sunny Hostin reckons he's more concerned about being exposed for that than ending up "in an orange federal jumpsuit," leading Behar to joke, "Orange is the new orange."
Behar also acknowledged she's "gotten excited [before] and it has amounted to nothing. He's still there. So I'm trying to temper myself but..." before breaking out into a full-on squeal of delight.