How The September 25 New Moon Will Affect You If You're A Gemini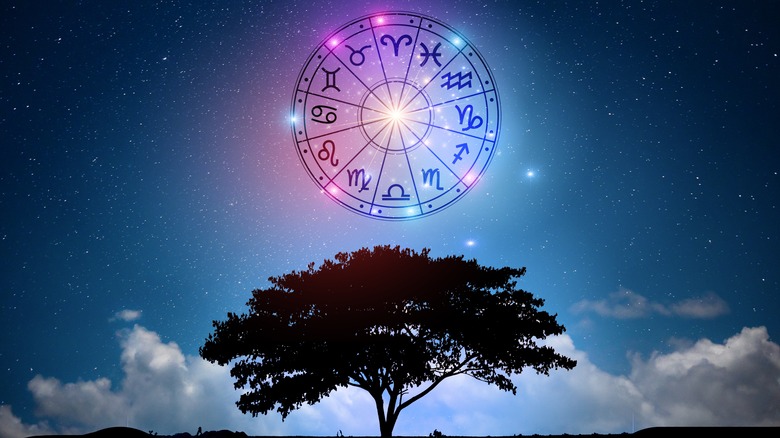 sarayut_sy/Shutterstock
The new moon on September 25 comes in the balanced sign of Libra. The lunation marks the first of the fall season and comes just days after the autumn equinox (via Bustle). Because of the heavy Libra energy surrounding this month's new moon, many members of the zodiac may find themselves looking to bring harmony into their lives and create some daily self-care routines that suit them better. The air sign is also connected to love and romance and may change many's love lives or partnerships, per PopSugar.
According to Well and Good, there are many ways to celebrate a new moon and tap into your spiritual side while doing so. You can reach for whatever crystal you seem drawn to at the moment and use it for meditation or manifestation. Lighting candles and pulling a tarot card may also help cleanse your space and guide you through the lunation. Setting intentions, journaling, and spending time in nature are also great ways to ring in the new moon.
If you were born under the zodiac sign of Gemini, this lunation may have you feeling truly inspired to make some big changes in your life.
Gemini may feel some extra motivation during the new moon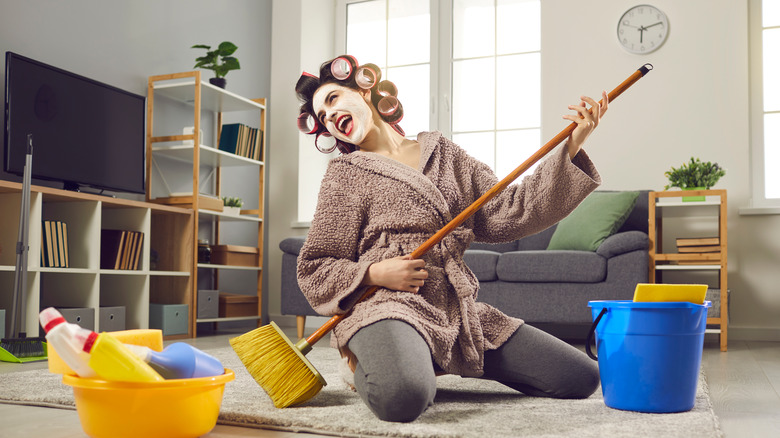 Studio Romantic/Shutterstock
If you're a Gemini (born between May 21 and June 20), the new moon on September 25 may bring you some major changes, and you're sure to love it, per Bustle. The Libra new moon will have you feeling more motivated and inspired than you have in months and you'll be ready to tackle whatever projects you've been putting off. Perhaps you have a home improvement project you've wanted to get done or tons of work piled up that needs to be completed. Maybe you'll finally do all the deep cleaning that you have been dreading. Whatever it is, make a to-do list and start checking things off. You will find that you feel so productive and accomplished once you get the ball rolling, so don't hesitate to act on those inspirational feelings.
Cosmopolitan notes that Geminis have a habit of being very hard on themselves, and because this lunation falls during Mercury retrograde, you might have some feelings of guilt or insecurity creeping in. Don't listen to those negative thoughts. Try to fill yourself with positivity and light and know that nobody is perfect. Forgive yourself for your mistakes and look to do better moving forward. Dwelling on the past will only cause you unnecessary pain and anxiety.
Gemini should focus on love during the new moon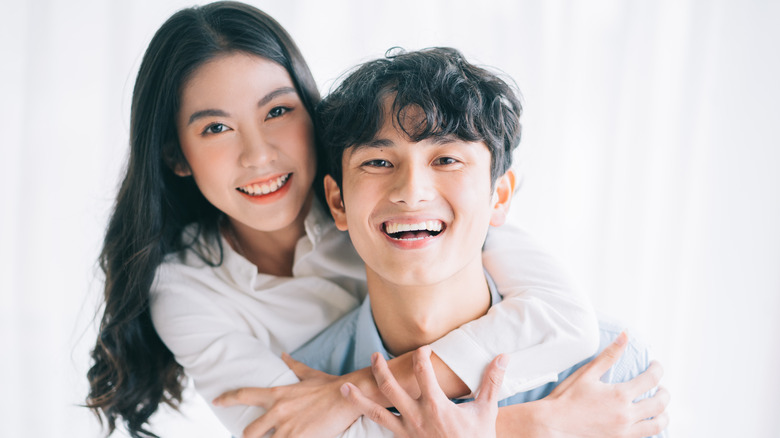 false/Shutterstock
According to Woman & Home, the new moon on September 25 will also be a time for Gemini to focus on love and romance. The lunation falls in the air sign's fifth house of fun and pleasure, so if you're in a relationship plan a spicy night at home with your partner, go out for a fun-filled night on the town, or look to take a romantic getaway. You may also find great intimacy by enjoying simple things like a couple's massage or cooking a meal together. If you're single and looking, get out of your comfort zone and ask a friend to set you up, or sign up for a dating app to test the waters. Perhaps you could even hit the town and strike up a conversation with an intriguing stranger. As long as you're safe, feeling a few sparks may be fun and much-needed for you.
Meanwhile, Metro reveals that Gemini's tarot card for the new moon is The Devil, which symbolizes change. This card represents changing negative into positive and helps you gain self-control when it comes to daily habits. So, be brave and bold during this month's new moon. However, also be aware of your actions so that you are in full control of every situation.
It appears that Gemini will have a lot to think through during the lunation, but positivity will be key for the air sign.