Kiernan Shipka And Matt Smukler Discuss The Message Of Wildflower - Exclusive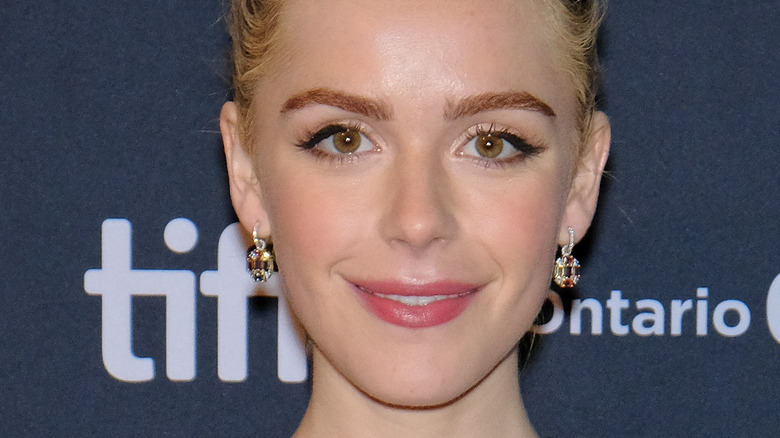 Dominik Magdziak/Getty Images
Matt Smukler's latest drama, "Wildflower," details the efforts of teenage Bea (Kiernan Shipka, star of "Mad Men" and "Chilling Adventures of Sabrina") to serve as caretaker for her intellectually disabled parents amidst a chaotic extended family. Her desire to live her own life clashes with her perceived responsibilities, making it difficult for her to find a balance. When we first meet Bea in the film, she's getting a well-deserved break from responsibility, lying in a coma as her family surrounds her. And it's from here that she narrates her life up to this point. 
"Wildflower" is emotionally intimate, as Smukler based much of it on relationships within his own family, but although the experience clearly resonated with both the director and his young star Kiernan Shipka, they both have their own takes on what the most important message to take away from the film is. In an exclusive interview with The List during the Toronto International Film Festival, Smukler and Shipka discuss what elements of the film most spoke to them.
Smukler and the focus on family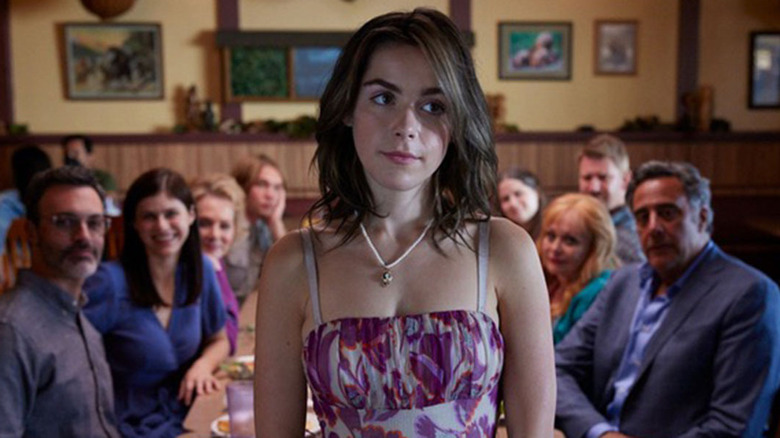 TIFF
For Matt Smukler, it's impossible not to see "Wildflower" through the lens of his own family. The film focuses on what Smukler refers to as a "multi-generational family that is full of life, and there's dysfunction." But the most important thing in Smukler's eyes is that, like any family, they express their love and treat each other with the mutual respect they deserve. "I do feel like we're a family, and as long as there's love and as long as we try not to be critical of one another, it's quite beautiful," he says. 
Ultimately, he hopes that the characters featured in "Wildflower" will resonate with audiences, reminding them of their own loved ones. "If this movie puts a mirror up to your own life and your own family in a way, and suddenly you start to think, 'What does it really mean to be normal?' then that's a great thing."
Shipka and the coming-of-age journey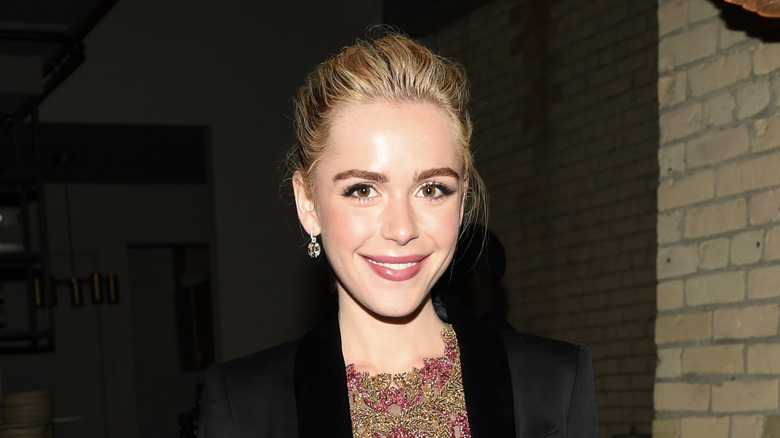 Sonia Recchia/Getty Images
Kiernan Shipka's work playing the lead role of Bea means that she sees the message of "Wildflower" with the experiences of its teenage protagonist in mind. She speaks about the development of Bea, coming from a place at the beginning of the film where she feels trapped in a specific role, until "she grows and expands throughout the movie and sees a life for herself beyond what she possibly could have imagined and dreamt up, stops holding herself back, and realizes that the other people around her aren't holding themselves back as much as maybe she is." 
Shipka sees Bea's journey over the course of "Wildflower" as "a really beautiful journey for her." She continues, "It's about growing up, but also appreciating what you have and holding onto hope for the future and loving the life that you are in." While audiences may not have experienced the same struggles as Bea growing up, these coming-of-age elements are part of what makes the film relatable on a broader scale.

"Wildflower" held its premiere at the Toronto International Film Festival. General release information has yet to be announced.