Donald Trump Drops His Strongest Hints Yet About A 2024 Run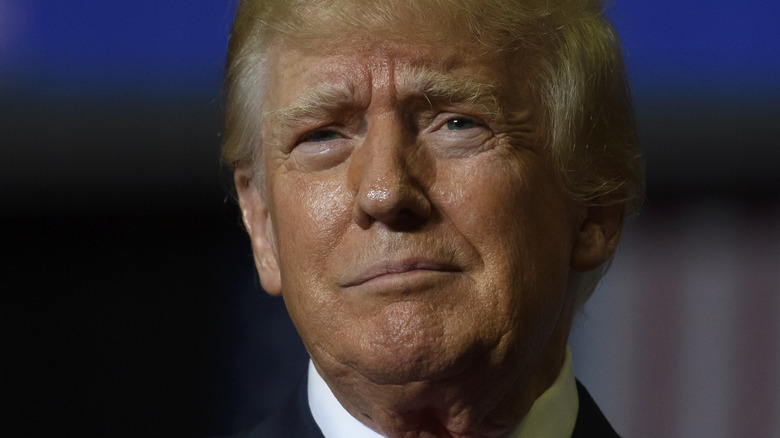 Jeff Swensen/Getty Images
Will he or won't he? 
Whether former president Donald Trump plans to run for the top job in the land again in 2024 has been a question lingering over the country seemingly since he left office two years ago. While the controversial conservative has long dangled the idea of attempting to move back into the White House, he is yet to 100% confirm a decision.
Following the raid at Mar-a-Lago, the notion that the Republican could run again seemed far-fetched to some. However, investigations into his conduct are failing to move the needle to diminish support for the polarizing politician (via The New York Times).
Now, as President Joe Biden weighs his own decision on running for a second term — he most recently said it was "too early" to declare one way or the other — Trump has taken to his Truth Social platform to make the most definitive comments yet about his future intentions (via CBS News).
Donald Trump's social media posts sure make it seem like he's running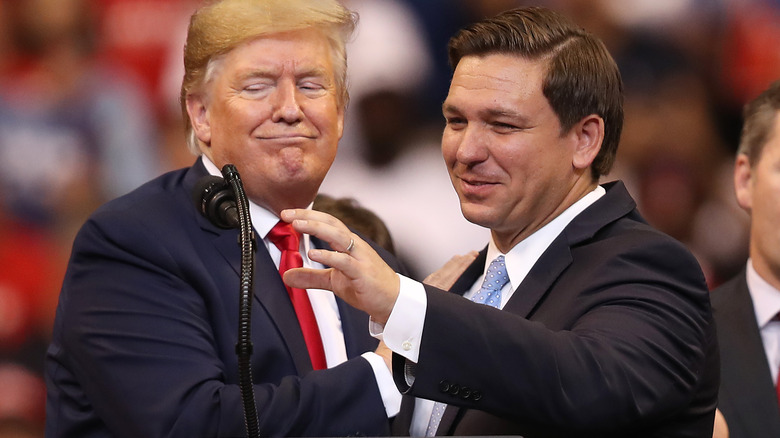 Joe Raedle/Getty Images
Perusing Donald Trump's Truth Social page could convince anyone that he plans to run for president again in 2024 (via Independent). In the past few days, the former POTUS "retruthed" stories about the likelihood that he'd carry states like Missouri if his name was on the ticket and that he ought to throw his hat in the ring before midterm elections. The Republican leader also shared a post called "History is Calling Donald Trump" from "American Thinker." Another post from the same site called "Trump is Running" was also shared by the man himself on Truth Social.
Still, Trump has stopped short of officially declaring his candidacy, much like the other names being floated for the top job, including Florida Governor Ron DeSantis, who as Reuters reported, is currently traveling across the country to support other Republicans running for election. The outlet pointed out that judging from the Sunshine State leader's speech in Kansas this week, it sure seemed like he was also actively seeking to drum up support for a potential White House bid.
So when will Trump, DeSantis, Joe Biden and others have to declare their intentions? If the past is any indication, we may be waiting a while. The 45th president didn't announce his intentions to make a run for the Oval Office in 2016, until June of 2015 (via The Guardian).