The Truth About Princess Anne's Relationship With Prince William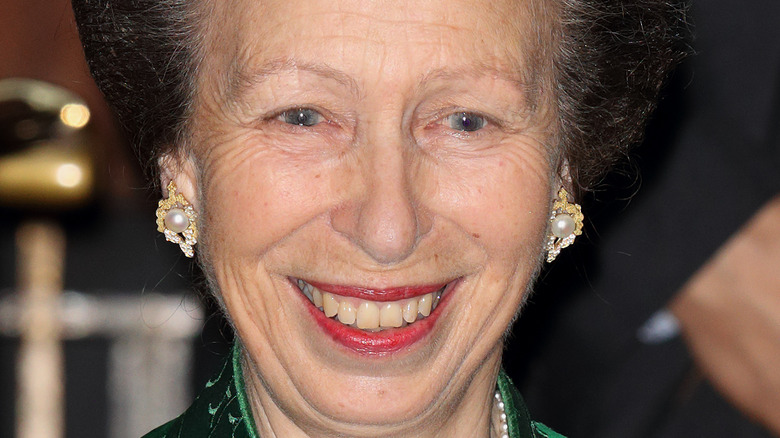 Max Mumby/indigo/Getty Images
Like her late mother, Queen Elizabeth, Princess Anne is focused on service to her country. "She's always recognized that the family can only enjoy the privileges of royal life if they work hard," historian Edward Owens told The New York Times.  
The princess has also worked diligently to separate the public and private aspects of her life. Although Anne's famously reserved about her personal life, she's emerged as someone who forges her own path. "She has never been, you might say, a natural in terms of doing what she is told," said one of her friends, per Daily Mail. 
As Anne began her life as a working royal, she often looked to another close family member — her aunt, Princess Margaret. "There was a short period in Anne's life when both her body language and her choice of outfits suggested she was seeing her aunt Margaret as something of a role model," body language expert Judi James told Express. "Princess Margaret's body language with her niece suggested rapport and some signals of protection as though she saw Anne as a bit of a protégé to keep under her wing."
With the birth of Prince William, Anne became an aunt, and she had her own unique approach to the role. Over time, the similarities between her and Margaret diminished, and what James called the Princess Royal's "more stoic and no-nonsense side emerged." These qualities were observable at the beginning of Anne's relationship with her nephew.
Princess Anne wasn't exactly thrilled when she became an aunt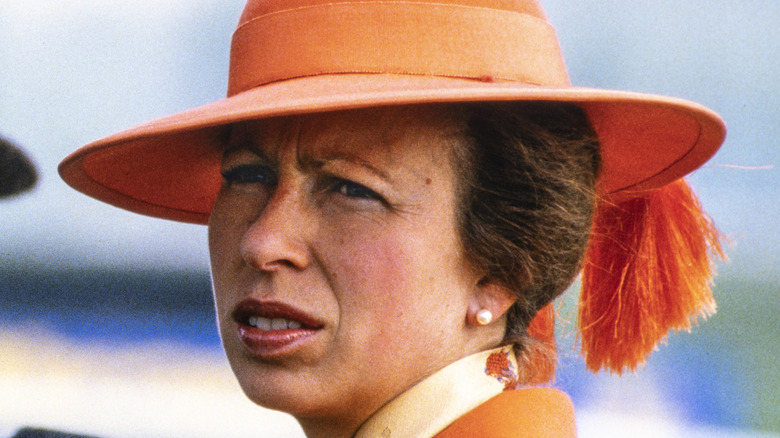 David Levenson/Getty Images
Prince William was born on June 21, 1982 (via People), while Princess Anne was on a royal tour in the U.S. As reported in the Daily Mirror at the time, the Princess Royal wasn't very happy when journalists questioned her about becoming a first-time aunt. "That's my business, thank you," Anne told reporter Camilla Rossi, causing her to be dubbed "Princess Sourpuss." Anne also acknowledged that she thought "too much fuss" was being made about the new heir to the throne, and didn't display a lot of confidence in their future relationship, saying, "He might not even like me when he grows up."
However, following Princess Diana's tragic death, Anne demonstrated her compassion and sensitivity towards her nephews. Years later, she spoke out about her support for Queen Elizabeth's choice to keep William and Prince Harry at Balmoral, rather than London.
"I don't think either of those two could, would have been able to cope if they had been anywhere else," Anne told ITV in 2017. "[T]hey had that structure, they had people around them who could understand, give them the time, little time that they had, which was never going to be very much, to try and come — even in a fleeting sense — to terms with what had happened." The princess also recognized the difficulty of grieving saying, "It's not possible for most people to do that in that space, never mind children at that age."
Today, Anne and William enjoy a solid relationship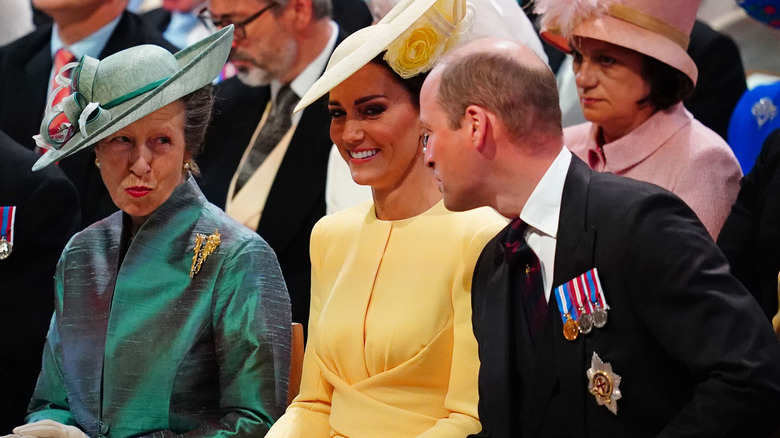 Wpa Pool/Getty Images
Today, Prince William gets along very well with his aunt, Princess Anne. In 2021, Anne, Princess Royal and William, Prince of Wales delighted fans with two joint appearances in one week. "This is a fun pairing that we may see more of because obviously it works and maybe they enjoy working together because they are putting them out a little bit more," co-host Christina Garibaldi said on "Royally Us," per Express.
Anne's also made sure that her nephew enjoyed a close relationship with her own two children, Peter and Zara. Starting at a young age, William and Zara were often spotted close together at royal events (via E! News). "William and Peter Phillips were close when William was a teenager and that has continued into the next generation," Joe Little, managing editor of Majesty magazine, told People. A royal insider also indicated that Peter might try to help mend William and Harry's rift. "Peter is used to acting as a bit of a buffer," the source told The Telegraph. "He may play that role again in a bid to pull them along together." 
In addition, it's also possible Anne might serve as peacemaker for the brothers. When asked about her relationship with Harry and Meghan, and their reaction to comments she made in Vanity Fair, "the Princess simply said she'd 'get in touch' with her nephew if need be," per Daily Mail. It's possible Anne could do something similar with both Harry and William.