How Virgin River Ranked After All Four Seasons Dropped On Netflix
A nurse leaves the big city to move to an idyllic California town and accidentally ends up falling in love. This may seem like the premise of a Hallmark movie, but it's actually the Season 1 storyline of Netflix's immensely popular original series, "Virgin River." According to Collider, the series, adapted from novels by Robyn Carr, combines soap-opera style storytelling with a heartwarming tone that makes it perfect for comfort binge-watching.
The show features some familiar faces, starring Alexandra Breckenridge, who was on ABC's "This is Us," as protagonist Melinda Monroe and Martin Henderson, previously Dr. Riggs on "Grey's Anatomy," as love interest and bar owner Jack Sheridan (per PopSugar). Actors like Tim Mattheson, Annette O'Toole, and Colin Lawrence are other figures you might recognize.
While "Virgin River" does feature some darker storylines, its overall premise may seem a little tame in comparison to other hit Netflix originals, like "Stranger Things" or "Squid Games." Because of this, you may be surprised to learn how exactly the show ranked when all four of its current seasons finally dropped on Netflix.
The fourth season of Virgin River outranked another popular show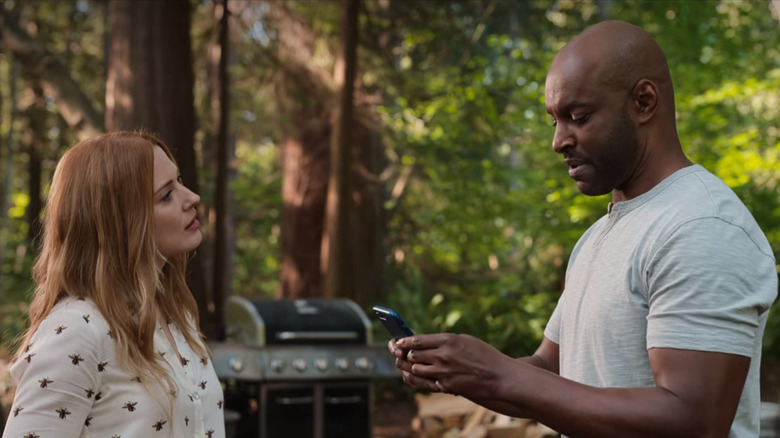 Netflix
Released July 20, 2022, the fourth season of Netflix's "Virgin River" was the most streamed program during the week of its release, per Lost Remote.
With a total of 2.6 billion minutes streamed across the first three days of the fourth season's premiere, the series knocked "Stranger Things" out of the first-place spot for most streamed content of the week (via Variety). This was only the second time that the fourth season of "Stranger Things" had lost the most streamed spot since its premiere in May.
The streaming popularity of "Virgin River" didn't stop there, though — the series maintained the No. 1 spot for most streamed content the following week, with 2.4 billion minutes of viewing across its 42 episodes (per TV Line). It wasn't until the week of August 1 that "Virgin River" was outranked by Netflix's debut series "Sandman" (per Dateline).
Despite being dethroned from the most streamed position, "Virgin River" continued to enjoy popularity, as Nielson ranked it fifth in streaming content in the week of August 8.
This isn't the first season of Virgin River to experience streaming success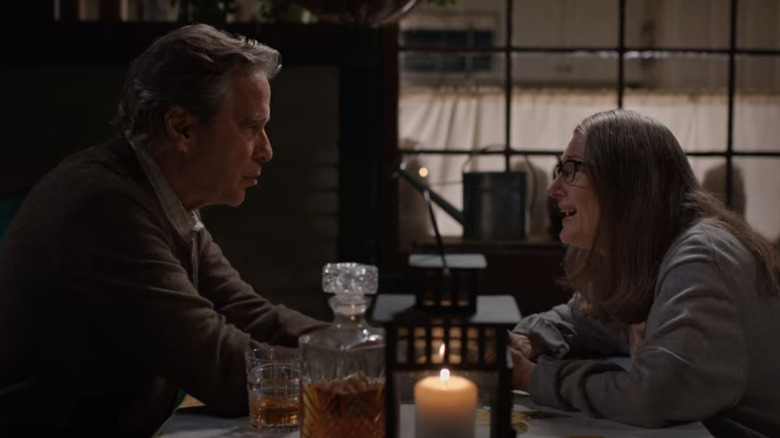 Netflix
The success of the fourth season of "Virgin River" fourth season may be surprising to those used to the dynamic and action-packed series that usually dominate the streaming charts, but this isn't the first time the romance drama has experienced high rankings.
According to Deadline, the show's second season outranked Netflix's "The Crown" following its release in November of 2020, hitting the No. 1 spot. From November 30 to December 6, the show accumulated more than 1.8 billion streaming minutes.
Similarly, the third season of "Virgin River," which was released in July 2021, was the most streamed program from July 19 to July 25, accumulating 1.2 billion minutes of viewing time (per IndieWire). During this period, it outranked Netflix originals "Never Have I Ever" and "Atypical."
The immense popularity of "Virgin River" is clearly reflected in its high marks for streaming time, something that is bound to continue with the renewal of the show for a fifth season (per Marie Claire). Now, all we can do is stay tuned to see if the series continues to be as compelling as its first four seasons.