This Is How Days Of Our Lives' Marlena Evans And Roman Brady First Met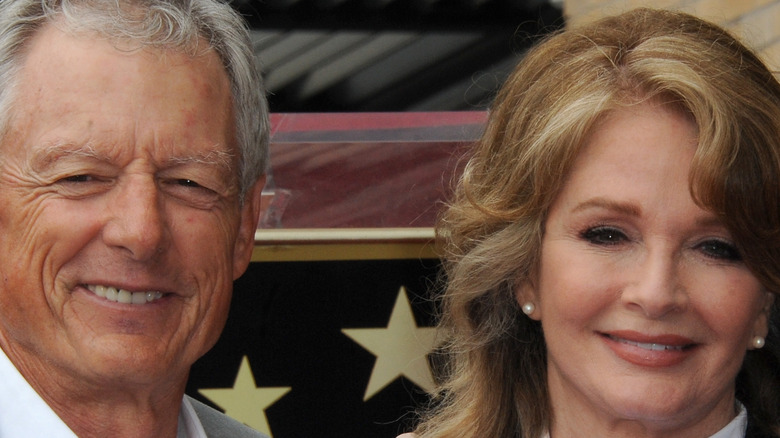 Albert L. Ortega/Getty Images
"Days of Our Lives" has no shortage of iconic couples. Viewers have been watching the soap opera create and cultivate epic romances for decades. Through the years, viewers have seen pairings such as Tom and Alice Horton, Mickey and Maggie Horton, and Doug and Julie Williams go the distance in their marriages, per Fame 10. Of course, other couples have also stolen fans' hearts and infused some unforgettable drama into the sudser.
Bo and Hope Brady, Steve Johnson and Kayla Brady, Jennifer Horton and Jack Deveraux, Sami Brady and EJ DiMera, Nicole Walker and Eric Brady, and Belle Black and Shawn Brady have all been fan-favorite pairings over the years (via Nine). A younger generation of couples has also won over viewers. Couples such as Abigail Deveraux and Chad DiMera, Will Horton and Sonny Kiriakis, Allie Horton and Chanel DuPree, and the beloved pairing of Ciara Brady and Ben Weston have all given fans tons to swoon about.
Of course, one leading lady — Dr. Marlena Evans — has had one of the most interesting romantic lives of any character on the show.
Marlena Evans was married twice before tying the knot with Roman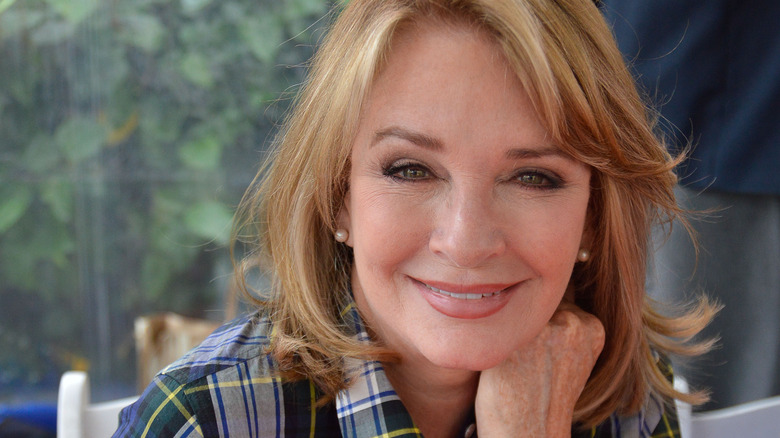 Michael Mattes/Shutterstock
"Days of Our Lives" viewers know that Dr. Marlena Evans (Deidre Hall) has been involved in some of the most iconic soap opera storylines of all time — including being possessed by the devil. Of course, Marlena is best known for being the love of John Black's (Drake Hogestyn) life, but the character has been involved with many men in the past (via Soaps). Marlena was first introduced to Salem in 1976 when she appeared as Mickey Horton's therapist. The character later fell hard for Don Craig (Jed Allen) and the two eventually got married and had a child. However, after the tragic death of their son, the pair fell apart and eventually got divorced.
In addition to Marlena's marriage to Don, the character has also been married to three other men through the years including John, per Soaps in Depth. Fans may remember that years after coming to Salem, Marlena was revealed to have been married to a man named Alex North, who claimed to be the character's first husband. She was also previously married to the character of Roman Brady, and the two were huge favorites among fans until tragedy struck and some of the most shocking drama on the show began to play out.
Roman and Marlena met under tense circumstances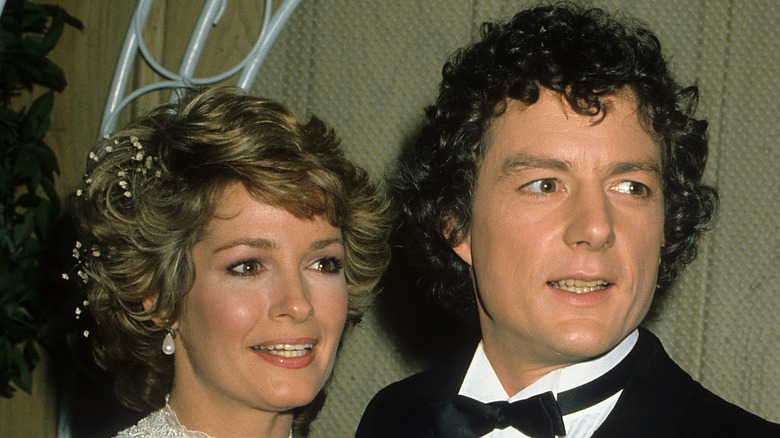 Donaldson Collection/Getty Images
Marlena Evans made a name for herself in Salem and was even slated to host her own radio show. However, when the serial killer dubbed the Salem Strangler began to stalk her, she was given police protection in the form of Roman Brady (then Wayne Northrop). Roman was tasked with guarding Marlena and the time that they were forced to spend together ultimately led to them having feelings for one another (via Soaps in Depth). The two fell in love and eventually got married. They later welcomed twins together, Sami and Eric Brady before Roman was presumed dead.
Later, Marlena met John Black and the two fell madly in love. For years, Marlena even believed that John was Roman. However, the real Roman later returned to Salem with actor Josh Taylor in the role. Marlena tried to make her marriage to Roman work, but she couldn't stay away from John. The two ended up having an affair and Marlena eventually chose to end all romantic ties with Roman in order to focus on her love for John (via Soaps). Since that time, John and Marlena have become one of the most iconic couples on "Days of Our Lives," and they also share a daughter together, Belle Black.
However, Marlena and Roman haven't cut each other out of their lives. The pair have remained close friends and dedicated co-parents to their children over the years.