The Real Story Behind Bo Brady's Paternity On Days Of Our Lives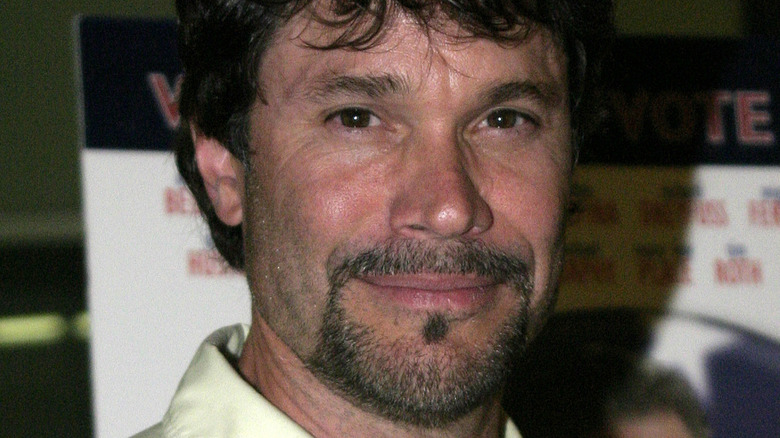 Tinseltown/Shutterstock
"Days of Our Lives" has offered fans a lot of drama over the decades. There have been storylines involving kidnapping, murder, blackmail, and so much more during the soap opera's epic run. However, some of the most shocking plot twists have centered around paternity drama and Salem has seen plenty of that, per Fame 10.
Sami Brady (Alison Sweeney) previously tried to pass off her son, Will Horton, as Austin Reed's child, when in reality he belonged to Lucas Horton (Bryan Dattilo), per Soaps in Depth. Sami also shocked viewers when she became pregnant with twins, Allie and Johnny, and it was revealed that they had different fathers. Allie belonged to Lucas, while Johnny's father was none other than EJ DiMera, per Monsters and Critics.
Like her mother, Allie (Lindsay Arnold) also dealt with her own paternity issues when she believed that her son Henry belonged to Tripp Dalton (Lucas Adams). However, it was later revealed that the father was Tripp's half-brother, Charlie Dale (via Soap Opera Spy). In addition, "Days of Our Lives" viewers have also watched John Black (Drake Hogestyn) struggle to find out his parentage for decades, per Fame 10. 
One of the most stunning paternity reveals on "Days of Our Lives" focused on Bo Brady (Peter Reckell).
Bo Brady had a very dramatic life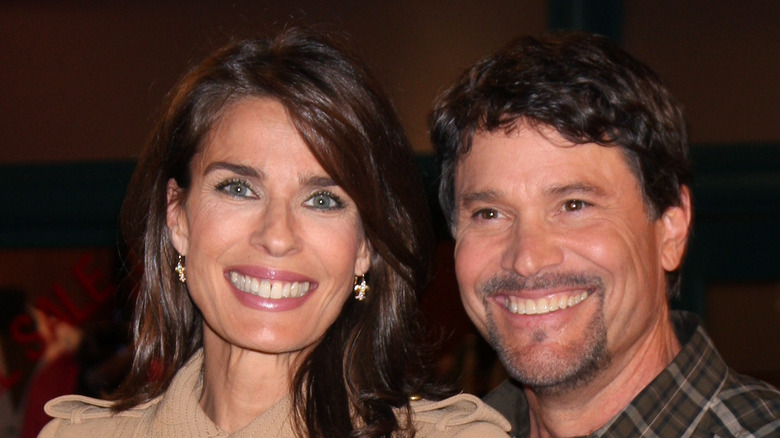 Kathy Hutchins/Shutterstock
"Days of Our Lives" viewers were introduced to Bo Brady in 1983. At the time, the character was the leather-wearing, motorcycle-riding, rebel son of Shawn and Caroline Brady. Shawn and Caroline were a hard-working couple who ran The Brady Pub. Once Bo laid eyes on Hope Williams (Kristian Alfonso) all bets were off. The two had a serious spark, but Hope had already agreed to marry a man named Larry Welch. Although there were many setbacks, Bo and Hope eventually got together and tied the knot, per Soaps in Depth.
The happy couple also welcomed a son together, whom they named Shawn-Douglas Brady after both of their fathers. Sadly, things were easy for Bo and Hope. Through the years, the couple was torn apart by Stefano DiMera and even fell in love with other people. However, the iconic super couple never lost sight of each other and always found a way to reunite, despite the odds (via Soap Central). Through the years, the couple also welcomed a son named Zack Brady, who suffered a heartbreaking death at a young age, and a daughter named Ciara before Bo's untimely death.
Although Bo had to deal with a lot of drama in his life, one of the most shocking moments was when he found out that Shawn Brady wasn't his biological father. Instead, Salem villain Victor Kiriakis (John Aniston) was his real dad.
Bo's biological father was Victor Kiriakis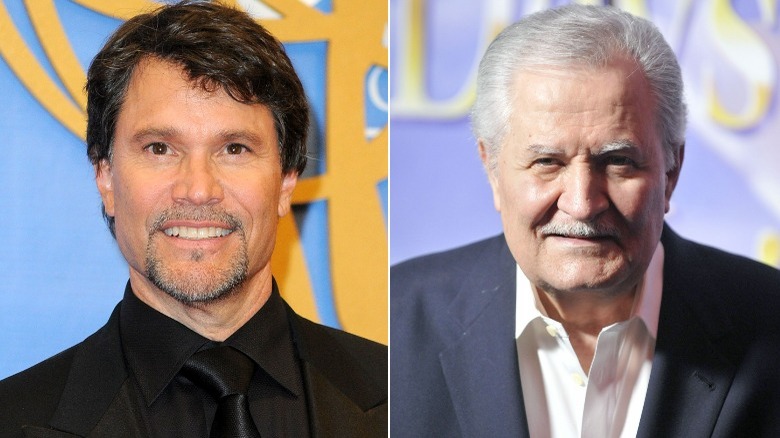 Toby Canham & Frazer Harrison/Getty
As a young adult, Bo Brady found out that Shawn Brady Sr. wasn't his biological father and that his mother had conceived him during an affair with Victor Kiriakis. Eventually, Bo decided that he wanted to help take Victor down, and he pretended that he wanted to get to know his real father (via Soaps in Depth). So, Bo and Hope moved into the Kiriakis mansion. When Victor tried to bring Bo into the family business, he wanted no part of it. Victor eventually grew angry and disowned his son. He and Hope soon left town to sail around the world with Shawn-Douglas.
When Bo eventually returned to Salem he was diagnosed with pancreas disease. Victor took it upon himself to get his son the best medical treatment there was and called upon Dr. Daniel Jonas (Shawn Christian) to do so. Bo was ultimately saved and Victor even paid the ransom When Bo's daughter Ciara was kidnapped, per Soap Central. Bo and Victor went on to have a civil relationship with one another until the time of Bo's death due to a brain tumor (via Canyon News). However, Bo always considered Shawn to be his true father and had a strong connection with him despite the paternity drama.
Bo Brady's paternity story is just one of the many storylines that have captivated "Days of Our Lives" fans over the years, and it's one of the most unforgettable.