The La Brea Cast Reveals Why They Can't Figure Out The Show - Exclusive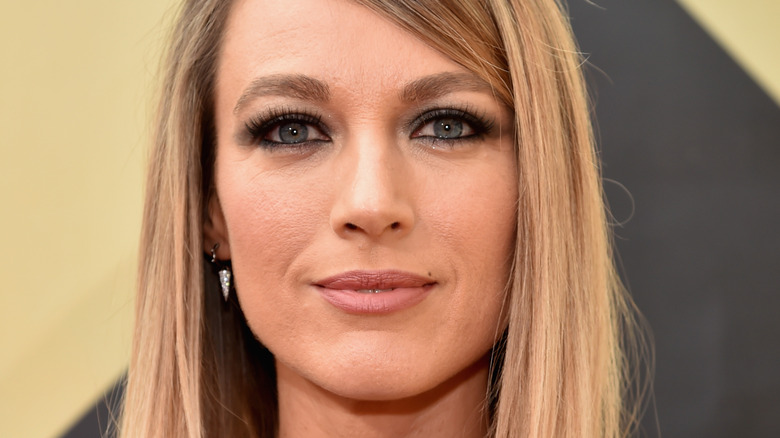 Kevin Mazur/Getty Images
Season 1 of La Brea was all about a family trying to come back together despite extraordinary and life-threatening circumstances. At the start of the series, when a giant sinkhole opened in the middle of modern-day Los Angeles, Eve (Natalie Zea) and her son, Josh (Jack Martin), fell through it, landing in a primeval world. Meanwhile, Eve's husband, Gavin, played by Eoin Macken, and daughter, Izzy (Zyra Gorecki), remain in the modern world. The odds are stacked against them as they work to survive the elements and get back to one another.
There are a lot of moving parts and unanswered questions in the ever-evolving world of "La Brea," and Season 2 of the show is now airing on NBC to continue the story. Eve is still trapped in the prehistoric world, where unbeknownst to her, Izzy and Gavin have also just arrived. Meanwhile, Josh has accidentally gone through a portal to 1988. Zea, Macken, and Nicholas Gonzalez (who plays Levi) sat down for an exclusive interview with The List to discuss the upcoming season and share their thoughts on the show as well as some of the fan theories they've seen.
The cast's thoughts on fan theories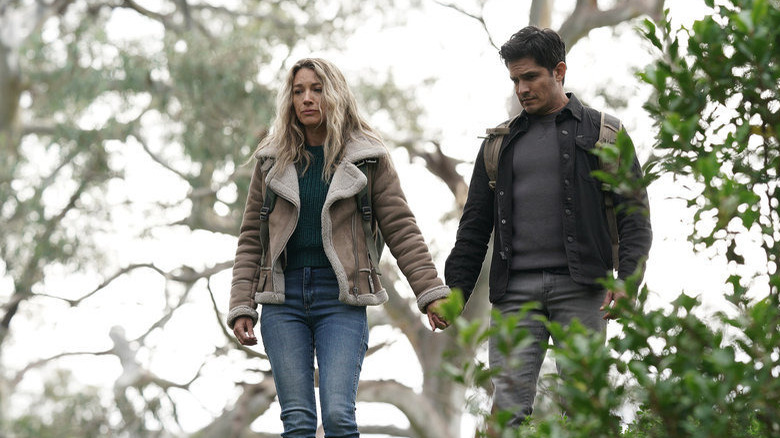 Sarah Enticknap/NBC
Anyone who's watched "La Brea" knows that the show is full of mysteries and unanswered questions. While some viewers are satisfied waiting for the next season to explain what's happening, others enjoy playing detective and coming up with their own theories about what everything means. Natalie Zea said they'd seen some of the fan theories while doing press for the show. "I was blown away by some of the theories that I thought were so smart and would never have even thought of putting any of these ideas together," she said.
Zea mentioned one particular theory that stuck out to her. "There's a theory that Josh is the kidnapper guy, Aaron," she said — although Nicholas Gonzalez brought up that the theory wouldn't make sense because the two characters had seen each other.
"I don't know. But also, they were both in the clearing together. I don't know. I'm not sure how they got to that," Zea answered.
They can't figure the show out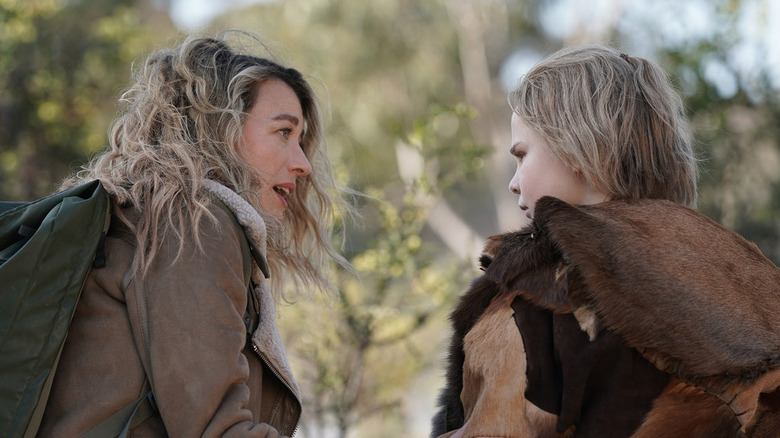 Sarah Enticknap/NBC
Although they weren't convinced by every fan speculation out there, the cast was impressed by how viewers used clues in the show to put together their theories and predictions for the next season. Natalie Zea explained that none of the cast really came up with ideas like that. "Those kinds of things are fascinating because we're so in it, we've got blinders on and can't really think outside of what we're doing that day. I don't think it occurs to us to even think past the page," she said.
Nicholas Gonzalez and Eoin Macken agreed with Zea — Gonzales went on to say, "We can't figure out what's actually happening ... Not to be able to be smart enough to then do theories on it."
"No, we can't figure out the show," Zea confirmed.
Watch "La Brea" Season 2 Tuesdays on NBC at 9:00 p.m. ET/PT.