How Zelda Fitzgerald Was Essentially Erased From History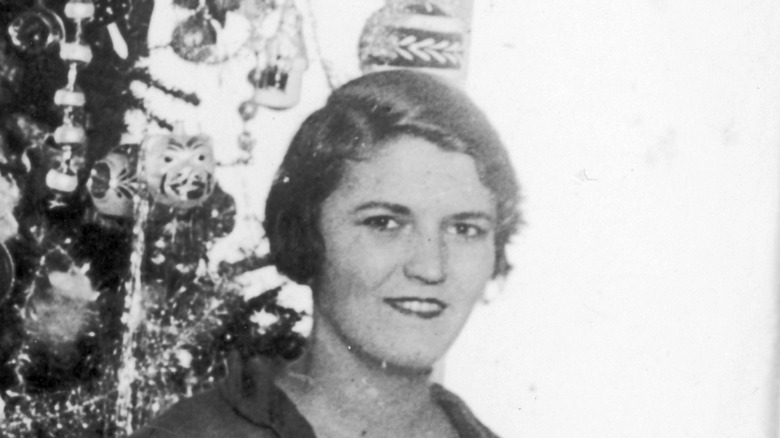 Hulton Archive/Getty Images
By all accounts, Zelda Fitzgerald was the life of every party (via The Guardian). When she met writer Scott Fitzgerald in 1918, their relationship quickly blossomed into one of a couple madly in love.
The Washington Post reports that Zelda once wrote to Scott, "You know I am all yours and love you with all my heart." Though Zelda's mother disapproved of the relationship, fearing that Scott would not be able to provide for her daughter, the pair continued to exchange love letters until 1920. Scott was smitten with the flirtatious and fun-loving Zelda, and when his novel "This Side of Paradise" became a success that year, the two were finally married. According to their granddaughter, Scott Fitzgerald told the press that he wanted to write the greatest novel of all time and love Zelda forever (via Literary Hub).
Even after their wedding day, the Fitzgeralds continued to write letters to each other. Zelda and Scott were golden celebrities of the glamorous 1920s and, on the outside, seemed like a well-matched pair, per The Washington Post. However, it is thought that they were often unfaithful to each other and had stormy rows that lasted for days. The two appeared to feed each other's egos and then provoke their insecurities, leading to an uneasy atmosphere between them.
Zelda and Scott Fitzgerald had a rocky marriage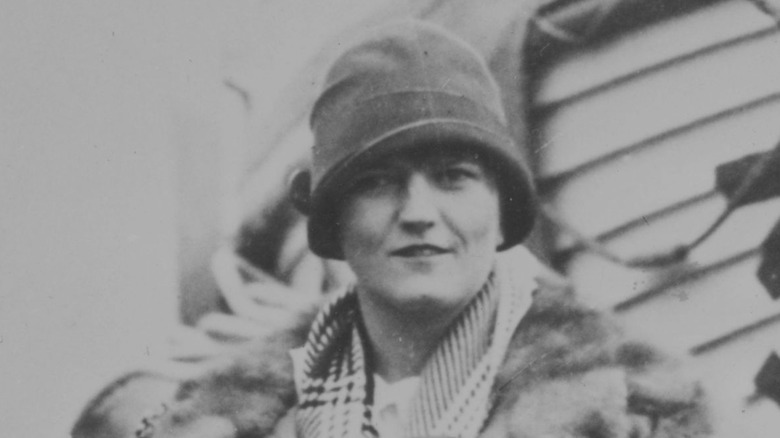 Keystone/Getty Images
Not just a popular society member, Zelda also inspired one of her husband's most famous lines, according to The Atlantic. In "The Great Gatsby," dissatisfied socialite Daisy Buchanan says about her daughter, "I hope it's beautiful and a fool ... a beautiful little fool." It turns out that line was taken word for word from Zelda's own mouth straight after she gave birth to her first and only child.
Zelda wasn't oblivious to her husband borrowing her words, either. When reviewing his 1922 novel "The Beautiful and the Damned," she wrote, "plagiarism begins at home," a scathing, perhaps tongue-in-cheek, reference to Scott's word-stealing tendencies.
Scott appeared to both admire and loathe his wife at the same time. When speaking to Edmund Wilson, he stated, "The most enormous influence on me in the four and a half years since I met her has been the complete, fine and full-hearted selfishness and chill-mindedness of Zelda" (via The Guardian). Scott's constantly changing feelings towards Zelda would later set the scene for their larger falling-outs. Zelda may have felt left out, too, as her husband found moderate success in the writing world. His legacy was already more significant than hers would ever be, despite her role as his muse.
Zelda Fitzgerald suffered from mental illness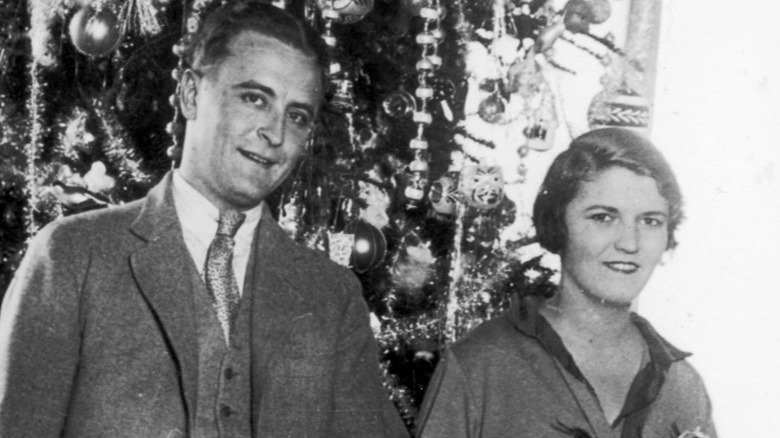 Hulton Archive/Getty Images
Perhaps due to her wit and talent remaining chronically under-appreciated, as well as the pressure of her husband's growing alcohol addiction, Zelda Fitzgerald's mental health began to decline, per The Guardian. She was first admitted to a mental hospital at age 30 with a schizophrenia diagnosis. 
After Zelda's hospitalization, Scott Fitzgerald appeared to view their marriage as a mistake. He wrote, "We ruined ourselves" in a letter to Zelda, to which she replied, "Please don't write to me about blame" (via The Washington Post).
Though their relationship remained rocky for the remainder of their short lives, the pair went through rare periods of reconciliation. In between Scott's increasingly dangerous appreciation of vintage cocktails and Zelda's various stints in mental hospitals, the pair reflected on their relationship. He wrote, "Oh, Zelda, once we were one person, and always it will be a little that way." Zelda seemed to agree, though she did counter, "Nothing could have saved our life."
After her tragic death in 1947, Zelda's image all but disappeared. Only in recent years have people realized Zelda was far more than just Scott's wife. She was not an outspoken feminist or a martyred wife, but instead a whip-smart woman born in a time when her ideas were unappreciated and instead purloined by her husband.