The RHOSLC Premiere Rumor That's Guaranteed To Spiral For The Rest Of The Season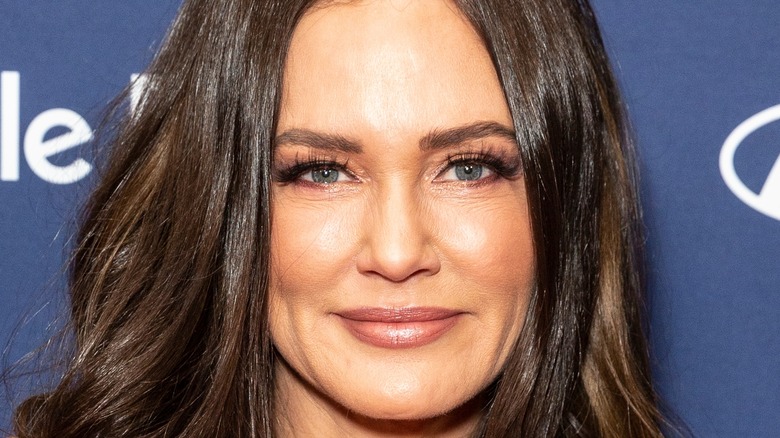 lev radin/Shutterstock
"The Real Housewives of Salt Lake City" and its junior season is arguably one of the most anticipated of the franchise. The ladies of Salt Lake City have managed to leave quite the mark in only two seasons. The explosiveness, the deep-rooted issues between them, and homeland security getting screen time may have played a role in why the show is so addictive. After a long-anticipated wait, Season 3 has finally arrived, and it has been long overdue after months of watching the ladies' drama play out in real-time on social media.
Of course, one of the big factors that people are eager to watch unfold is the lead-up to Jen Shah's trial after the explosive storyline began to unfold in Season 2, per NBC's "Today." But the second the Bravo promo for Season 3 dropped, fans quickly realized that Shah's trial was the tip of the iceberg. Suddenly, it became clear that each and every one of the cast-mates was set to have their very own explosive clashes — even the blood-related Heather Gay and Whitney Rose have it out. But one tight friendship that fans couldn't wait to watch continue to deteriorate was Meredith Marks and Lisa Barlow, and it turns out that explosive hot-mic moment was only the beginning for these now-frenemies.
Meredith Marks gets even with Lisa Barlow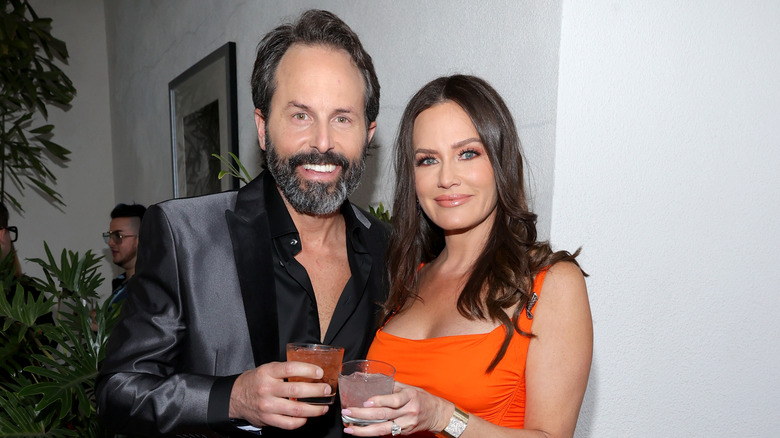 Rich Polk/Getty Images
One of the most jaw-dropping moments of "RHOSLC" Season 2 was Lisa Barlow getting caught mid-rant about supposed bestie Meredith Marks. Barlow said it all, from accusing Marks' family of being fake to calling out her husband — but what sent shockwaves and was set to break the friendship was Barlow implying that Marks was cheating on her husband Seth, per People. Well, it looks like Marks is taking a break from her usual "disengaging" approach and going full throttle for Barlow this season.
From Marks' very first moment on camera during the Season 3 premiere, she immediately unleashed all of her rage toward Barlow. Marks accused the Barlows of struggling to fund their company, suggesting that they were "crowdfunding for their business." But what is clearly set to be the rumor to spiral throughout the season was Marks suggesting that Barlow was unfaithful. First, Marks insinuated, "Is this just a projection? She's busy questioning our relationship. Affairs, cheating, whatever you wanna call it... yet those rumors are flying about her." And when probed by producers about whether she's claiming that Barlow has cheated, Marks simply sheepishly shrugged.
Marks may have avoided that question, but it doesn't look like she has any plans of stopping her crusade with the rumor. She's just getting started.
Meredith Marks explains why she brought up the rumor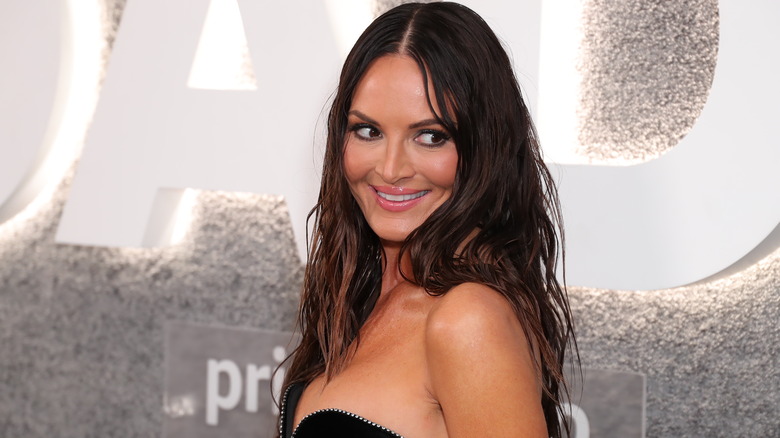 Leon Bennett/Getty Images
The "RHOSLC" premiere isn't the only place Meredith Marks is addressing this rumor. While speaking to E! News, Marks explained her rationale for bringing up the rumor in the first place. "I bring up the fact that there are rumors out there — just loosely — not getting into any details because I am trying to wrap my head around if there's a deeper problem with Lisa," she said, adding, "I don't care if it's true or false, that's not the point." 
If the "next episode on" segment is anything to go by, this rumor is just getting started. While talking to Whitney Rose, Marks takes things even further by suggesting, "I just heard that she was doing favors to help get places to pick up Vida Tequila." Although, when speaking to E! News Marks did attempt to clear up that she was not implying "sexual favors." Time will only tell how Lisa Barlow takes it, although the promo does tease a moment when confronted about the rumors an outraged Barlow screams, "Are you crazy?" There's no telling if the two will ever recover after this wildfire.